Sofia Vergara To Produce 'Speak American', A New TV Comedy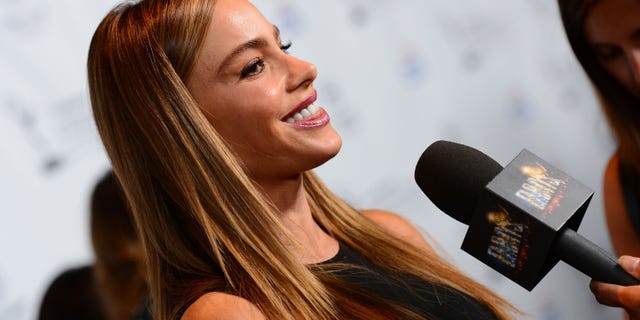 Sofia Vergara may be increasingly involved in movie projects, but the "Modern Family" star is not going far from her TV roots. She has signed up to produce "Speak American," a new half-hour comedy that has been sold to Fox, according to Dateline.com. She will not be on the screen, though.
The show will focus on America Aviles, a young teacher from a Latin American country, who hires a stranger with unconventional methods to teach her accent-reduction class.
According to Dateline, the Colombian actress will team up with "Royal Pains" co-creator Andrew Lenchewski and producer Ben Silverman, with whom Vergara also produced upcoming "Killer Women," a U.S. adaptation of an Argentinean TV series.
Silverman is also known for producing the ABC hit "Ugly Betty," based on Colombian telenovela "Betty, La Fea."
"This marks the continued expansion of our relationship with Sofia and Luis (Balaguer, of Latin World Entertainment) as we continue to build Electus' investment in Latin programming," Silverman told Dateline.
In addition to "Modern Family," Vergara will appear in theaters next month in the Robert Rodriguez film "Machete Kills." She also has a role in the upcoming film by John Turturro "Fading Gigolo," alongside Woody Allen and Sharon Stone.
Follow us on twitter.com/foxnewslatino
Like us at facebook.com/foxnewslatino