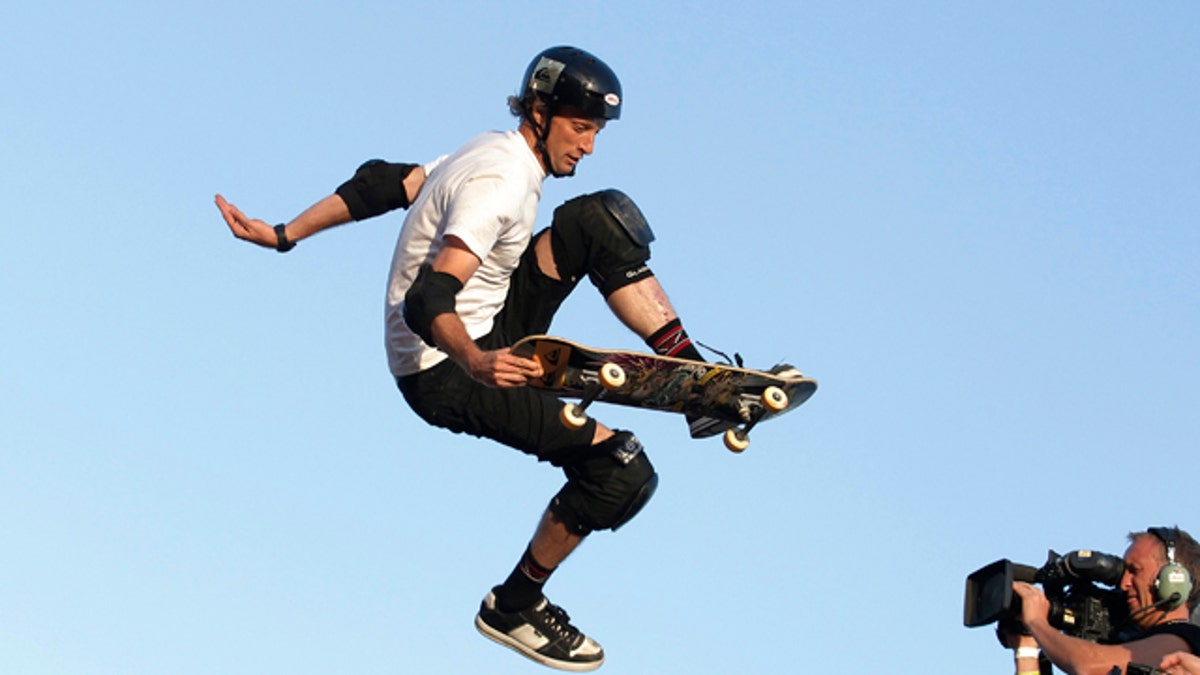 Skateboarding legend Tony Hawk divorced his third wife, Lhotse Merriam, for his best friend and business partner Matt Goodman's wife, Cathy, the New York Post reported Tuesday citing sources.
Merriam found out about her action sports star husband's new relationship in December after she discovered a plane ticket for Cathy that Hawk had booked for her to join him in San Francisco -- despite his being lifelong friends with Matt Goodman.
Hawk filed for divorce in San Diego from Merriam on Feb. 11. They have one child together, Kadence Clover, and Hawk has three sons from two previous marriages.
"We remain deeply committed and loving parents to our daughter, and out of respect for that responsibility we ask that people honor our family's privacy during this important time of transition," the couple said in a statement at the time.
Hawk married Merriam, his former publicist, in 2006, two years after divorcing his second wife, Erin, his former nanny.
Cathy was married to Goodman for nearly 20 years, and they have two kids. Sources said Goodman and Cathy have now separated.
Hawk -- who is credited with putting skateboarding on the map and who became a multimillionaire from his "Tony Hawk Pro Skater" video games -- and Cathy were recently spotted in New York together, sources said.
Hawk and Goodman had been friends since childhood. Sources said Goodman stood as a groomsman at every one of Hawk's three weddings.
Goodman and Hawk also founded action sports movie company 900 Films together.
Merriam had no comment the Post called for a response, and neither did Goodman.
A rep for Hawk said, "We do not comment on the personal lives of our clients."