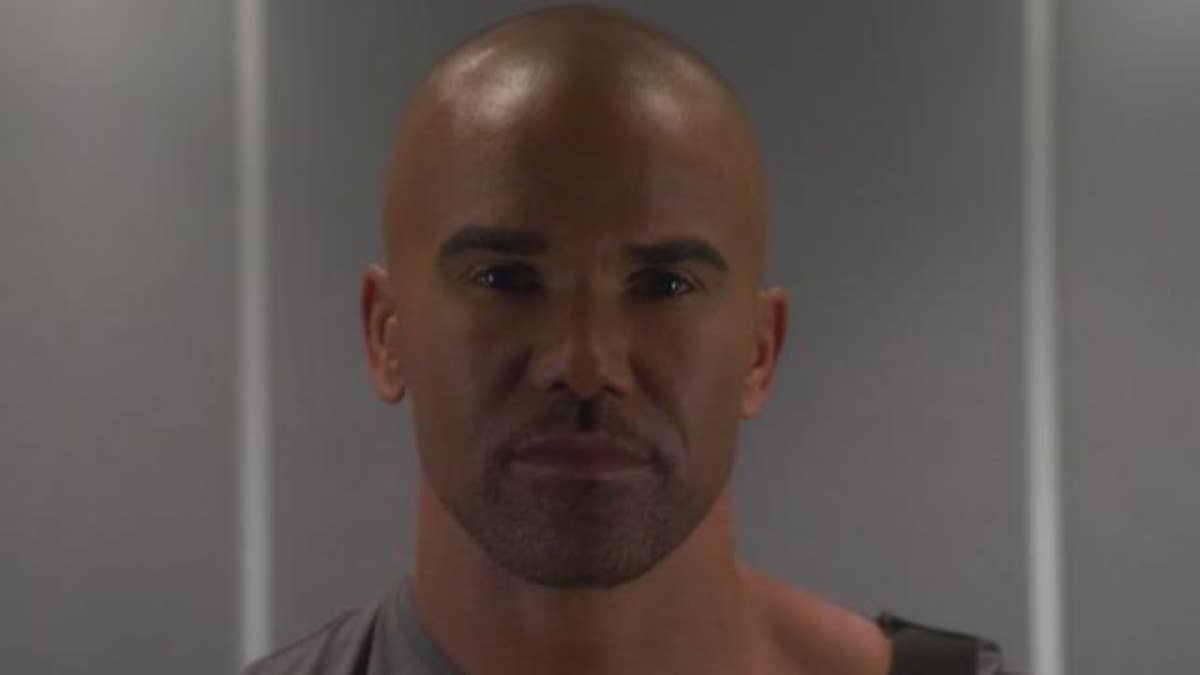 [Spoiler alert! The following contains spoilers from "Criminal Minds."]
Shemar Moore has officially bid farewell to his beloved role as FBI agent Derek Morgan on "Criminal Minds" after 11 seasons.
While fans of the CBS crime drama are heartbroken over the surprising news, Moore insisted that his exit was "not goodbye" in a sit-down interview with ET on Thursday.
WATCH: The Stars of 'Criminal' Minds Help Fulfill a Boy's Dream
On Wednesday night's episode, titled "A Beautiful Disaster," Derek traded in his FBI badge to focus on his home life with wife Savannah Hayes (Rochelle Aytes) and their newborn son, Hank Spencer Morgan.
"I'm not leaving to go be a big star and try to make a lot of money," the 45-year-old actor explained to ET. "I mean, all that stuff is a part of the business and part of the journey and the dream, [but] right now I'm just leaving to take a breath."
"There's things I want to do," he continued. "I want to travel. I want to walk my dogs more."
Much like his character, Moore told ET that he plans to use this well-deserved break by focusing on his personal life, including the search for a lucky lady.
MORE: 5 Things You Don't Know About Shemar Moore
"I want to get married. I want that little pitter-patter in your heart," the Northern California native gushed. "I want to have little rugrats running around going, 'Daddy, daddy, daddy!' Because right now, my kids are my two bulldogs. At some point, I'd like the real thing."
"My mother, she's been on me for years," he added. "She's going to be the oldest grandmother in the world if I don't hurry up!"
Moore also told ET that devastated fans shouldn't fret, as there's a possibility that he'll make a return!
"Last night was not goodbye," he promised, explaining that "Criminal Minds" show producers, CBS and ABC have all agreed that he's welcome to come back to "dance and play" at any time. "Derek didn't die, so anything is possible."
PHOTOS: Shemar Moore Shirtless on the Beach
In fact, it sounds like Moore expects to make a return, saying, "When I come back, I'm going to come back guns blazing and excited and ready to perform and dance and, hopefully, the fans will enjoy what I'm doing."
In addition to tweets from fans, which ranged from sad to outraged, some of Moore's co-stars also took to social media to share their thoughts on the shocking departure -- as did Moore himself.
"TONIGHT… I GIVE YOU MY HEART," he wrote on Instagram, after teasing fans to tune into the "emotional, dramatic and action-packed" episode.
WATCH: Shemar Moore Gets 'Hanky Panky' on 'Criminal Minds'
"Now I can say it: shooting #CriminalMinds without @shemarmoore was sad and strange," Paget Brewster, who plays Emily Prentiss, tweeted. "But Sugartits loves Chocolate Thunder forever."
"Criminal Minds," which airs Wednesdays on CBS, truly won't be the same without agent Morgan, but we can rest easy knowing that this isn't the end of "Baby Girl."
"I've been saying baby girl since I was 10 years old," Moore told ET. "Then I brought it to life on 'The Young and the Restless' a little bit, and then me and Kirsten [Vangsness] hit a grand slam with it. So, no, Baby Girl Nation didn't go anywhere!"