Pro snowboarder Shaun White was asked on the "Today" show Wednesday about shrugging off sexual misconduct allegations against him as "gossip" the night before winning a gold medal at the Winter Olympics.
White said he was sorry about using the word "gossip" to "describe such a sensitive subject in the world today."
White claimed he was focused on celebrating his win over discussing the allegations.
White added he has "grown over the years" and he is "proud" of the person he is today.
White had dismissed reporters' questions regarding sexual misconduct allegations from a 2016 lawsuit hours after winning his third gold medal.
White, 31, has been a dominant figure in snowboarding for more than a decade with previous gold medals wins in the 2006 and 2010 Olympics. He missed out on a medal in 2014 after finishing fourth in the men's half-pipe.
As White was competing, social media users brought up the details of a lawsuit filed by a former member in White's rock band, Bad Things. Lena Zawaideh said White sexually harassed and refused to pay her wages after he fired her. The lawsuit was settled in May for an undisclosed amount.
White was asked if the allegations might tarnish his reputation.
SHAUN WHITE DRAGS AMERICAN FLAG ON GROUND AFTER WINNING GOLD MEDAL, GETS LIT UP ON SOCIAL MEDIA

"I'm here to talk about the Olympics, not gossip and stuff," he said. "I don't think so."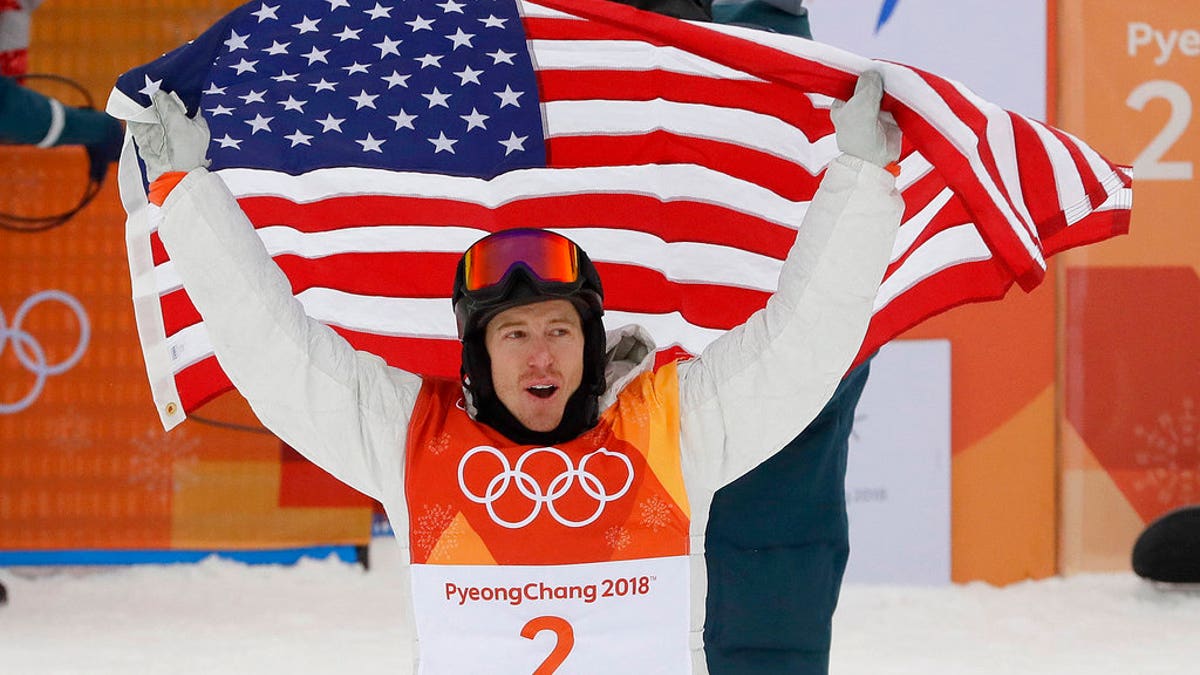 Reporters attempted to follow up about the lawsuit, but U.S. Snowboarding and Freeskiing Event Director, Nick Alexakos, shut them down.
White immediately left the stage following the conference while reporters continued to question him.
"I have to get to the medal ceremony," he said while being ushered away by Alexakos.
According to the 2016 lawsuit, Zawaideh, who was a drummer in White's band for seven years, claimed the snowboarder "repeatedly sexually harassed her and forced his authoritarian management style on her for over seven years."
Zawaideh claimed White sent her "sexually explicit and graphic images of engorged and erect penises" and "forced" her to watch "disturbing videos."
The lawsuit also said White grabbed Zawaideh's buttocks shortly after leaving a band practice and that he once shoved a bottle of vodka into her mouth and forced her to drink from it. She claimed the snowboarder tried to kiss her at a Halloween party.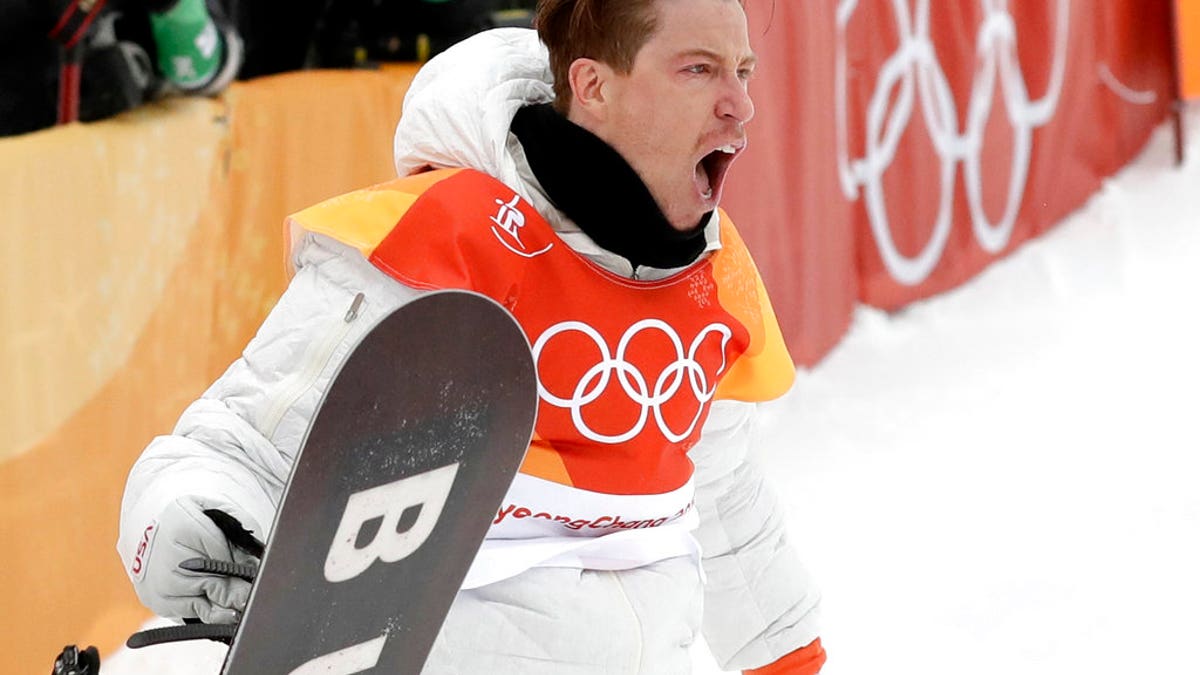 SHAUN WHITE SHOCKS CHEF BY SHOWING UP TO EAT $920 NAMESAKE BURGER
In another instance, White "stuck his hands down his pants, approached Zawaideh, and stuck his hands in her face trying to make her smell them," the lawsuit claimed.
The woman also claimed White forced her to cut her hair a certain way to appease him, wear risqué clothing and underwear and stop wearing red lipstick.
Zawaideh said White constantly referred to her as a "b----" and put on disturbing videos which made her "feel extremely uncomfortable." She also said she was afraid that White would hit her due to comments and gestures he made toward her.
Zawaideh offered images of the texts in her complaints which appeared to show White asking her to cut her hair and asking her to "be a team player" along with an explicit image, the Daily Beast reported. White appeared to be disappointed when Zawaideh told him she was content with her hairstyle.
Zawaideh said after the 2014 text conversation with White regarding her haircut, she did not hear from him and was later told by the band's manager that she was cut from the musical group. She claimed she never received her contractual payments for the year.
Bad Things signed with Warner Bros. Records in 2013. The rock group released a self-titled album in January of 2014 and toured briefly.
However, social media users debated on whether White was being given a pass due to his gold medal win or there was too much focus on the allegations despite his achievements.
One Twitter user noted NBC's "failure" to mention the sexual misconduct allegations against White during the Olympic coverage.
"White, like many successful and celebrated men, has reached a settlement in a sexual harassment case. Disappointingly, NBC has entirely failed to mention these allegations in its Shaun White," the tweet stated.
Another person tweeted the allegations were already reported on and asked where the outrage was coming from.
"While not dismissing the seriousness of the settled lawsuit against Shaun White, I find the timing of the media angst confusing. It was reported when it was filed in 2016. It was not a secret. He has been available. Where was this outrage at any point in last 18 month" a person tweeted.
Actress Alyssa Milano tweeted: "Why isn't NBC talking about Shaun White's sexual harassment allegations?"
Another person tweeted to let White have "his moment."
"So typical of Savannah Guthrie ("Today" show host) to go after the bigger story. So sad MSM (mainstream media) can't let a legend have his moment. This is exactly why I don't watch the "Today" show."
Another person tweeted to stop "shaming" reporters for asking White about the allegations.
"Every dude shaming reporters for asking questions about Shaun White: Keep showing those true colors bud, we (humanity at large) are grateful to see who you are in broad daylight," the tweet read.
The Associated Press contributed to this report.