Shannen Doherty: 'I'm going to be dead in 5 years'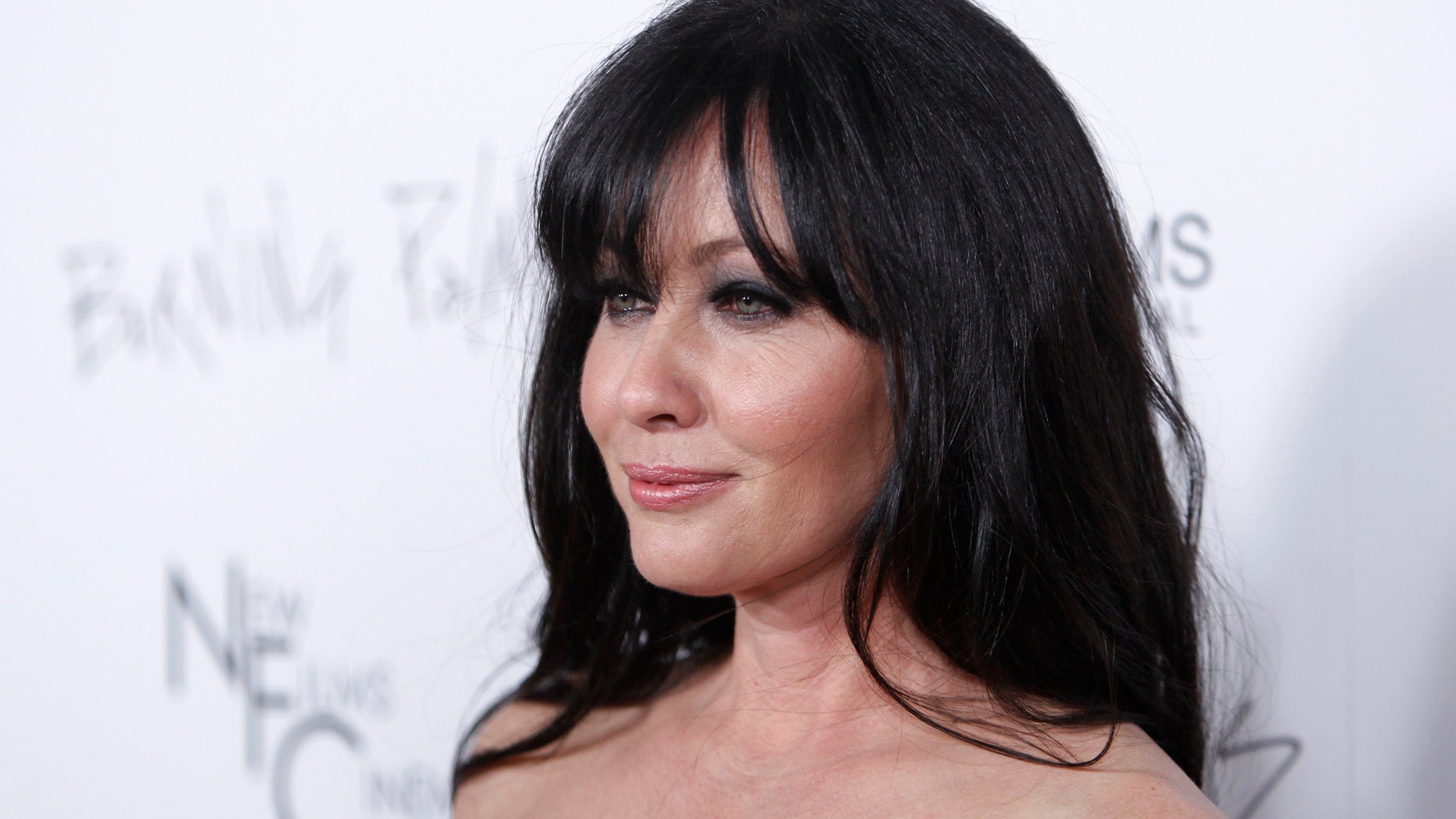 As Shannen Doherty continues to battle cancer, she and husband Kurt Iswarienko aren't taking one moment for granted.
"I told him, 'You need to enjoy every single second you have with me because I'm going to be dead in five years,' and he just burst out in tears," the actress shared in an interview with "Entertainment Tonight."
Doherty, 45, who was diagnosed with breast cancer in March 2015, also recalled the moment she told her spouse of nearly five years the devastating news.
"I called him, which was horrible of me," she said. "I was in the car. I was with my mom, and the doctor called me and I'm, you know, 'I'm going to wait until I see him,' and I just couldn't. So I picked up the phone and I called him and he was like, 'Where are you?'"
As Doherty pulled into her driveway, Iswarienko was waiting to embrace his wife.
"[He] hugged me and said, 'We are going to get through this. You are going to be OK,'" Doherty said. "'We are going to get through this. You're strong and you're powerful and you're not going anywhere. You have so much to do in your life. We are going to get through it as a family.'"
Though the cancer has spread, Doherty is thankful to have the unyielding support of Iswarienko through this difficult time.
"My marriage was always strong, but it's made my marriage a thousand times stronger," she explained. "I could not have gotten through this without my husband."
This story originally appeared in the New York Post's Page Six.