'Sex and the City' actor Dean Winters weighs in on feud: 'I'm always Team Sarah'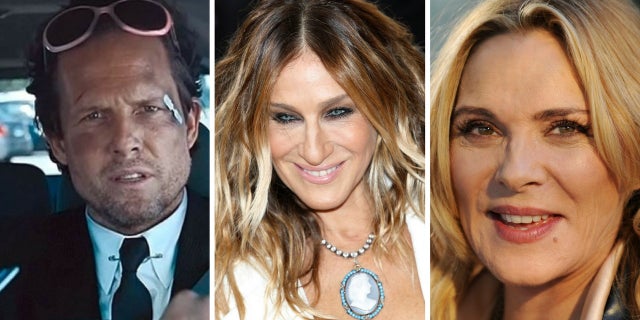 Actor Dean Winters, who guest-starred on "Sex and the City," weighed in on the fiery feud between stars Sarah Jessica Parker and Kim Cattrall.
Winters, 50, best known for playing "Mayhem" on Allstate Insurance commercials, told Us Weekly Sunday during the Writer's Guild Awards that he hopes the two stars could work out their troubles. However, he seemed sides with Parker in the recent back-and-forth.
"I mean, [I'm] always Team Sarah. I've known Sarah for 25 years. Look whatever's going on, I don't give a f---," Winters told Us Weekly. "I mean, I just like Sarah. Kim's nice too, but Sarah and I have a lot of history. I try to stay out of that bull----, you know what I mean? Whatever's happening I just hope it works out for everyone."
KIM CATTRALL SLAMS SARAH JESSICA PARKER'S CONDOLENCES: 'I DON'T NEED YOUR LOVE OR SUPPORT'
Cattrall fueled her contentious feud with Parker Saturday after posting a scathing response to her former co-star's condolences regarding the recent passing of Cattrall's brother, Christopher.
Cattrall posted a statement on her Instagram Saturday that read: "I don't need your love or support at this tragic time @SarahJessicaParker."
The caption of Cattrall's post asked Parker to "stop exploiting our tragedy in order to restore your 'nice girl' persona." She also made it clear that she and Parker were not friends called Parker "cruel" for reaching out despite their shaky relationship.
Cattrall announced the death of her sibling, 55, on Feb. 4, hours after seeking help in finding him. In an Instagram post, Cattrall asked for privacy. Parker commented on the post by sending her "love and condolences to you and yours and Godspeed to your beloved brother."
"Sex and the City" actress Cynthia Nixon also sent her condolences to Cattrall but she did not appear to be the target of any backlash.
The relationship between Cattrall and Parker never appeared to be friendly. Cattrall declined to star in a third "Sex and the City" movie. In October, Cattrall told Piers Morgan she never developed a close relationship with her "Sex and the City" co-stars.
ANDY COHEN ON 'SEX AND THE CITY' FEUD: 'I THOUGHT IT WAS FAKE'
"We've never been friends," Cattrall said. "We've been colleagues and, in some ways, it's a very healthy place to be because then you have a clear line between your professional life and relationship and your persona."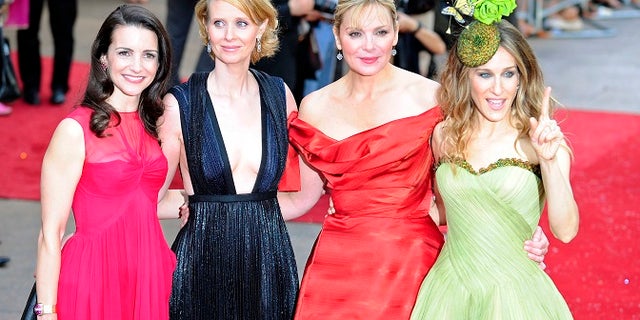 Parker, who portrayed Carrie Bradshaw on the hit HBO series, told Andy Cohen on his show "Watch What Happens Live" last week that she was "just heartbroken" after Cattrall said she never considered her co-stars friends.
"I found it very upsetting because that's not the way I recall our experience," Parker said.
Parker said they were considering a third "Sex and the City" movie sans Cattrall and Winters said he thought it would be a great idea. He even came up with different storylines on how to cut out Cattrall's character, Samantha Jones.
"It would be nice to see them make another movie. I think they have another one in them," said Winters, who played John McFadden. "I don't think it's going to happen, although there's ways of getting around Kim Cattrall, you know what I mean? Like a funeral!"