Selena Gomez and Orlando Bloom spotted getting cozy in Las Vegas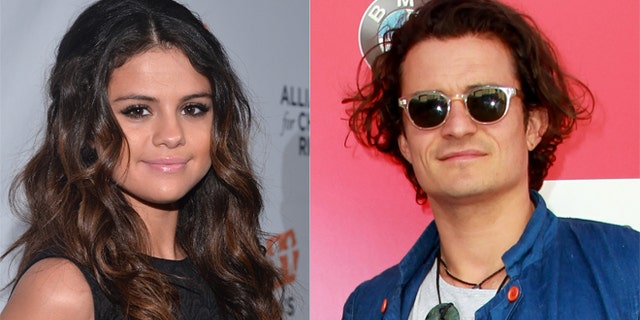 NEWYou can now listen to Fox News articles!
Selena Gomez is not dating anyone, but new photos with Orlando Bloom are making the rumor mill start spinning again.
The singer, who is on her Revival Tour, made a pit stop at a Las Vegas club over the weekend and got cozy with the 39-year-old actor.
According to photos obtained by TMZ, the duo were spotted at the Mandalay Bay club Light – where she had an after-party for her concert at the resort's Event Center – and the pair were getting very "touchy-feely."
In the pics, the 23-year-old singer is seen going in for a hug before seemingly nuzzling into Bloom in a booth.
While they got close at the club, TMZ reported the "Revival" singer when back to her hotel room alone.
Rumors have been swirling about the longtime friends for several years after they were spotted together at a 2014 concert shortly after his breakup with ex-wife Miranda Kerr. However, they have denied any hook-ups or relationships.
Bloom is dating fellow pop songstress Katy Perry – they flaunted their budding relationship at the Met Gala in New York City just last week.
As for Gomez, she told Marie Claire magazine recently that she is definitely dating – but is being very cautious.
"I've been having the best time," Gomez told the magazine. "But I don't trust anybody, so dating can only be fun if I know I'm going to have fun."
Like us on Facebook
Follow us on Twitter & Instagram