Orlando Bloom seen on cozy dinner date with Brazilian model Luisa Moraes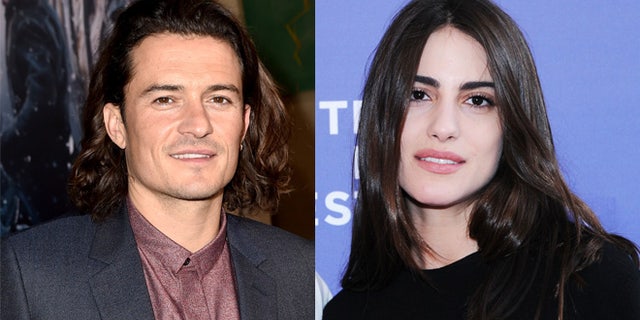 NEWYou can now listen to Fox News articles!
Orlando Bloom seems to have moved on to a new beautiful brunette.
The "Lord of the Rings" actor was spotted on a dinner date with Brazilian actress/model Luisa Moraes, and they looked mighty cozy.
According to E! News, Bloom and Moraes met up at Zooma Sushi – for some sushi and sake – Monday night and they seemed to be enjoying each other a little more than the food.
"'During their meal, the two enjoyed sushi, and drank some sake as well as cocktail drinks. Orlando and the woman also showed lots of PDA and couldn't keep their hands and lips off of each other throughout the entire dinner," an onlooker told the DailyMail.
Bloom was seen kissing the 28-year-old actress' neck several times before moving on to her cheek and finally planning a kiss on her lips. She seemed more than happy to kiss him back.
The lovebirds stayed for about an hour before heading out in his vintage Porsche.
This is one of the handfuls of times Bloom has made his romantic life less than private following his 2013 split from ex-wife Miranda Kerr.
If Moraes seems familiar to some fans it's probably because she has been a guest-star on "Chuck" and "Rules of Engagement" and will appear in this year's "Solace" with Colin Farrell and Abbie Cornish. She will also appear in "Zoom" with Gael Garcia Bernal and Alison Pill.
She told Vogue in 2013 that she doesn't have much of an accent because she moved around a lot as a child.
"I was born in São Paulo, but at one point, my father moved us to L.A.," she said. "We traveled almost every weekend—get in the car and go skiing, go to the national parks. It was always an adventure with the five of us together, but we have a huge family in Brazil—I have 40 first cousins! So we'd still go back for a few months every year. I still have Brazil very much in me."