'Scandal' star Tony Goldwyn: Phone sex scene embarrassing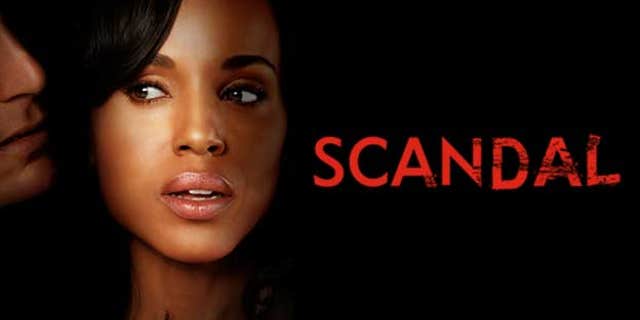 Scandal has always been a notoriously sexy show, full of steamy love scenes and racy dialogue. But according to star Tony Goldwyn, those scenes are actually super embarrassing to shoot - especially when you're doing them by yourself!
Goldwyn, who plays President Fitzgerald Grant on the hit ABC political drama, sat down with Ellen DeGeneres on Monday, and revealed Scandal's sex scenes aren't just awkward when they are being shot, but can get embarrassing during the initial table read.
NEWS: Ranking All of the Men of Shondaland: 'Grey's Anatomy,' 'Scandal' & 'How to Get Away With Murder'
"We never get the scripts until we sit down, usually the day before shooting, and read them out loud together," Goldwyn shared with Ellen. "So I'm reading this script totally blind and it was really hot… I could not believe they aired that on ABC and I went bright red during the table read."
Goldwyn also explained that the sex scenes he's shot during the show aren't nearly as uncomfortable as the phone sex scenes he had to perform - most recently in Scandal's seventh episode of season four, titled "Baby Made A Mess."
NEWS: 'Scandal' Fall Finale Shockers: What Happened to Olivia Pope?
"Doing phone sex was actually harder. In a regular sex scene it's all so weird and ridiculous and you have this other person you're with," Goldwyn said. "[But during the phone sex scene] it was just me alone [with a] phone actually having phone sex. And just the crew watching me. One of our assistant camera people, this wonderful woman Emily who does the focus, she's sitting right next to me operating the focus on the camera, kind of looking at me, and I was thinking, 'Emily, I'm really embarrassed!'"