'Saved by the Bell' actor recalls kiss between Mark-Paul Gosselaar and Tiffani Thiessen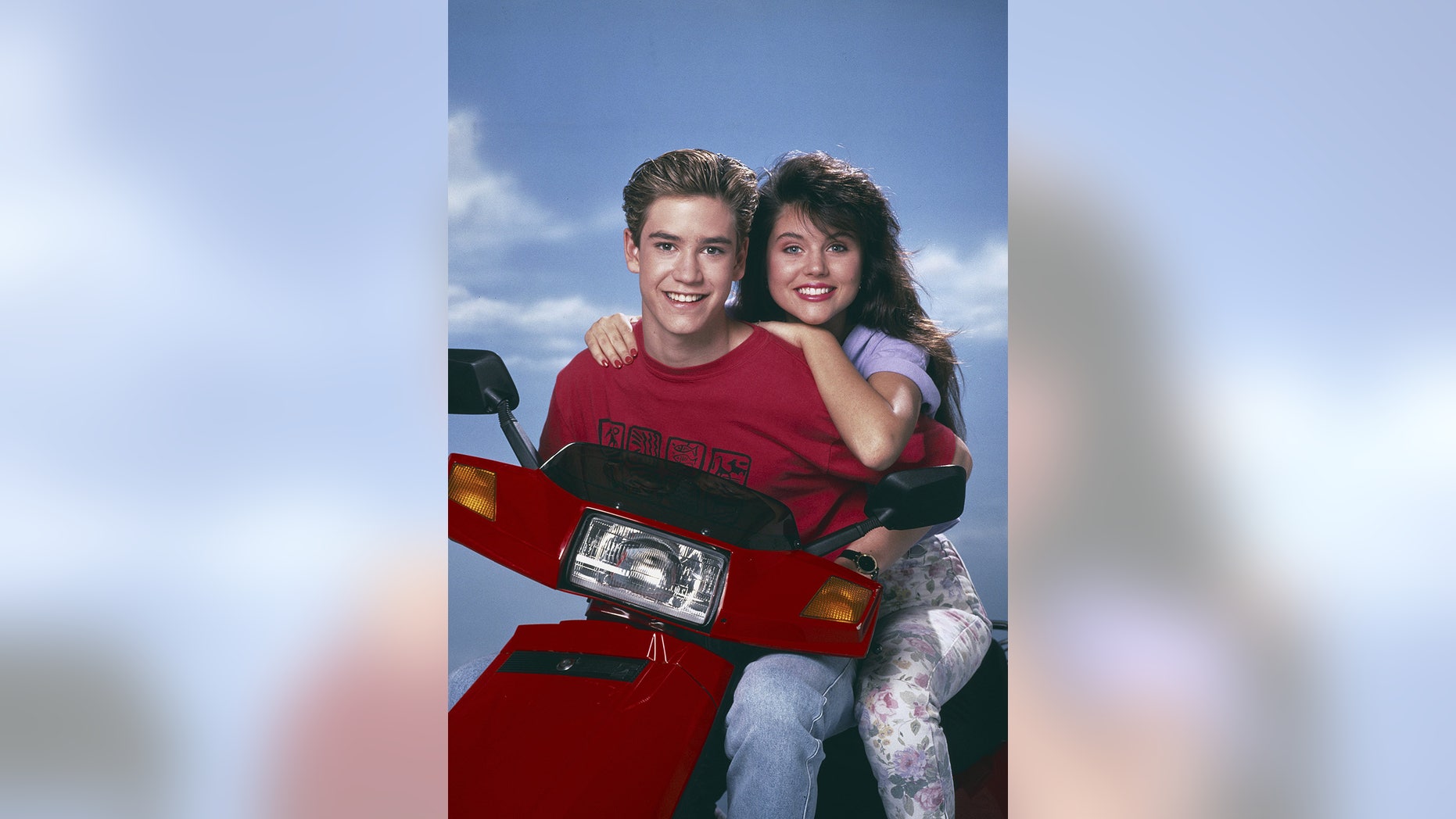 Zack Morris and Kelly Kapowski's chemistry was apparently all too real.
According to "Saved by the Bell" actor Ed Alonzo, who played diner owner Max in the beloved series, Mark-Paul Gosselaar and Tiffani Thiessen were crushing on one another while portraying high school love interests on screen.
'SAVED BY THE BELL' POP-UP DINER IS COMING TO LOS ANGELES
ET's Lauren Zima chatted with Alonzo and Dennis Haskins, who played Principal Richard Belding, at the opening of the new Saved By the Bell-themed pop-up diner in Los Angeles, and got the scoop about what life was really like at Bayside High.
Though none of the show's young stars ended up dating in real life, there certainly were some childhood crushes going on, at least according to Alonzo. When reflecting on the first kiss between Zack (Gosselaar) and Kelly (Thiessen), both actors noted that the scene was big deal to film.
TIFFANI THIESSEN RECALLS DRINKING WINE IN PARIS AT AGE 16
"They kinda liked each other a bit," Alonzo recalled of Gosselaar and Thiessen, adding that there was "absolutely" some real-life chemistry between the co-stars. "They liked each other a lot. It was very cute. It was hand holding and looking over."
Haskins remembers it differently, noting, "I never saw any of that!"
"The first kiss between Zack and Kelly was a big deal," he then added. "It was a big deal to them."
These days the show's stars have moved on, but Alonzo still has hopes for a reboot of the series.
MARK-PAUL GOSSELAAR DOESN'T WANT HIS SON TO FOLLOW IN HIS 'SAVED BY THE BELL' FOOTSTEPS
"You never say never, but I think what a good idea it would be – there should be a show based on The Max to where maybe the kids that were on "Saved by the Bell," their kids are now hanging out at The Max," he pitched. "'Cause look at me. I look awesome! I look just the same."