Sarah Jessica Parker pens heartfelt tribute to Oscar de la Renta: 'We all got so much out of him'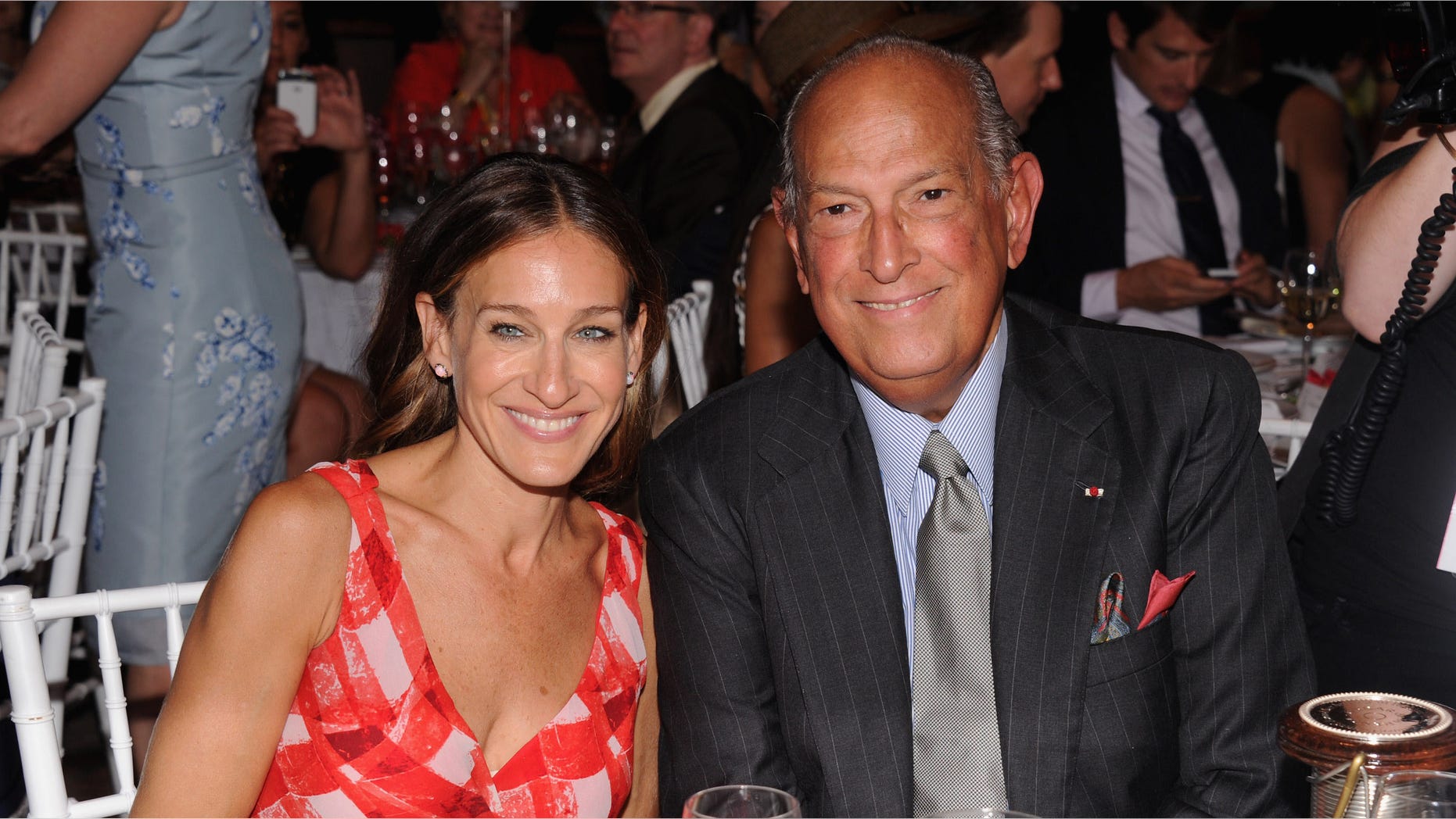 Sarah Jessica Parker may have been one of Oscar de la Renta's most popular celebrities to wear his designs. Two days after the passing of the famed Dominican designer, the actress penned a beautiful and heartfelt tribute, published Wednesday by The Hollywood Reporter.
"I don't remember exactly the first time I met Mr. de la Renta. But I do remember the first dress I borrowed from him: from spring 2000, it was look 67," she wrote. "… And I remember the first time I was invited to Mr. de la Renta's office and asked if he might build a dress for me for the 1000 Emmys. It turned out to be a pink dress with a feathered skirt that people had a lot of opinions about – mostly because I tied a big piece of tulle on my arm."
Parker continued: "I wore countless beautiful dresses of his, dozens of them, fresh off the runway. It was always a momentous occasion in my life when he would build a dress of me – for the Emmys, the Met Ball, for my 40th birthday at the Plaza."
De la Renta died Oct. 21 in Kent, Connecticut. He was 82.
Parker said that it was a real honor to spend all those nights with De la Renta in his store on Madison for Fashion's Night Out.
"The first year I got there, he said, 'Let's sing!' He loved singing, sang beautifully. He was a muscular singer; it was one of the things he enjoyed the most," she wrote. "He sang with mariachi bands, he delighted in any opportunity to create a festive environment. We did show tunes one year, mariachi another year – he even serenaded me."
The "Sex and the City" actress described how her Met Ball dress for this year came out – saying it was her choice the colors and design, but he added a black lattice work up on the back of the gown that was "so Oscar de la Renta!"
"This is a man who spent the last 50 years building dresses. He's singular. And that night I wanted to say thank you and pay tribute to him and convey my gratitude for his work and for the personal relationship he allowed me to have with him," Parker wrote.
"When someone passes who's led a wonderfully long life, you hear the news and immediately think of his beloved wife and friends and, in this case, all those who work in his studio," she continued. "The reality of his absence means a momentous shift… The great news is, we all got so much out of knowing him. Thank goodness for all the time we did have."
Follow us on twitter.com/foxnewslatino
Like us at facebook.com/foxnewslatino