San Francisco ups campaign to win George Lucas museum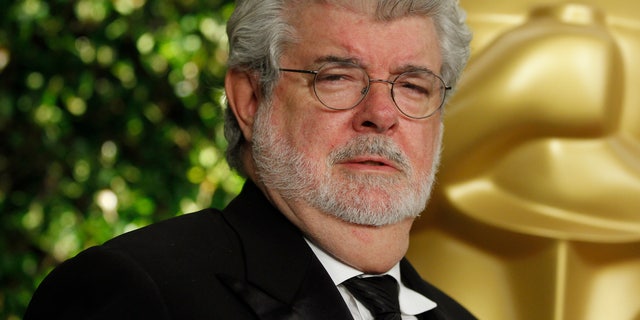 San Francisco politicians and property groups are rolling out the welcome mat for George Lucas' collection of American art and movie memorabilia in an effort to keep the "Star Wars" creator from building his proposed museum to Chicago or Los Angeles.
Mayor Ed Lee had banners reading "George Lucas, please build your museum in San Francisco for the world to enjoy" hung Friday at both City Hall and the waterfront parcel known as Seawall Lot 330 that the city hopes will be the future home of the Lucas Cultural Arts Museum, the San Francisco Chronicle reports (http://bit.ly/1p51d3Y).
Lee and a gaggle of former mayors that included Willie Brown and Dianne Feinstein also sent Lucas a letter this week assuring him of their support. Art Agnos, another former mayor who was a vocal opponent of an earlier proposal for a hotel and condominiums on the Seawall Lot 330 site, was among the signers.
"As current and former Mayors of San Francisco, we recognize the once-in-a-lifetime opportunity that the Lucas Cultural Arts Museum will bring to our City's residents, its young people and visitors from all around the world," the group wrote. "We wholeheartedly believe your museum — and gift to education and the arts — belongs here in San Francisco."
A neighborhood association that joined Agnos in fighting the hotel-condo project has added its voice to the chorus backing the Lucas museum. The board of the South Beach/Rincon/Mission Bay Neighborhood Association sent its own letter to Lucas this week expressing its backing. An association that represents condominium owners at a complex that already sites on the seawall site did the same.
"If you decide to put your venue on our (shared) parcel, we would be happy to support your efforts at City Hall and the Port to assure smooth sailing through our sometimes-frustrating process here in San Francisco," Watermark Building association president Mahesh Khatwani said. "If you have the support of your neighbors — and you will — you will have no problem making your dream come true."
Earlier this year, the Presidio Trust rejected Lucas' proposal to open the museum on park land at the base of San Francisco's Golden Gate Bridge, but it offered him a different location near the home of Lucasfilm's special-effects, game unit and corporate offices.
Both Chicago Mayor Rahm Emanuel and Los Angeles Mayor Eric Garcetti, meanwhile, have been trying to entice the director to build the museum in their cities.