Sam Champion making his return to 'Good Morning America'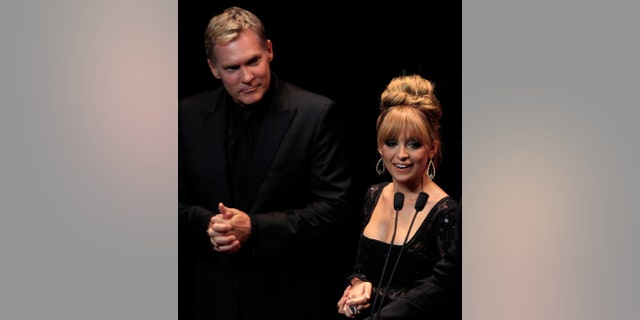 Producers at ABC's "Good Morning America" have on occasion goosed interest in the show by tapping special guests from outside the program's ranks to hold fort on set. On January 11, "GMA" will rely instead on a guest who many will find familiar.
Sam Champion, who served as the ABC morning program's weather anchor between 2006 and the end of 2013, will take that role again for a week as he fills in for Ginger Zee, the current "GMA" meteorologist who is on maternity leave. He left the show to pursue a position at Weather Channel, the independent cable network that has faced a series of challenges in recent months.
The move is expected to be announced Monday morning on "GMA."
See More:'Good Morning America' Picks New A.M. Battle: Thwarting Digital Screens
Champion joins a roster of eyebrow-raising "GMA" guest hosts. Katie Couric, the one-time co-host of NBC's "Today," filled in for a week in 2012 while co-anchor Robin Roberts was away. Michael Strahan, the former professional football player and co-host of syndicated morning program "Live," holds fort on "GMA" a few times a week.
Champion holds a distinction those others do not. He was part of the on-air crew in 2012 when "GMA" usurped NBC's "Today" in the ratings. His departure – which occurred just a few months before another colleague, Josh Elliott, decamped to NBC – spurred questions over whether "GMA" could continue its viewership streak if members of the team that pushed it to new heights were no longer part of the show.
The program proved naysayers wrong. "Good Morning America" has continued to win more viewers than "Today" steadily since April of 2012. Yet the NBC program has battled back, and in the last several months has trumped its ABC rival in luring more of the viewers that advertisers covet in news programs, audience members between 25 and 54.
See More:Inside 'Today's' Ratings Revival: How NBC Punched Back at ABC's 'Good Morning America'
Champion originally moved to Weather Channel to host a morning program of his own. The network scrapped that venture in September of last year as that outlet ran into operating difficulties that resulted in layoffs and a new focus on core viewers interested in weather, rather than some of the reality and non-fiction programming that had become a staple of its schedule. Champion's new mandate was to develop and lead expanded weather coverage during primetime.
Champion's appearance on "GMA" is likely to spur speculation over a potential return apperarance by Elliott, who left ABC for NBC Sports in 2014. Elliott recently parted ways with the NBCUniveral-owned operation. Amy Robach is the current "GMA" news anchor – Elliott's old position – and has become recognized for the work she has done during her tenure on the program.