Salma Hayek Talks Feeling 'Completely Disfigured' While Pregnant, Being Latino In Hollywood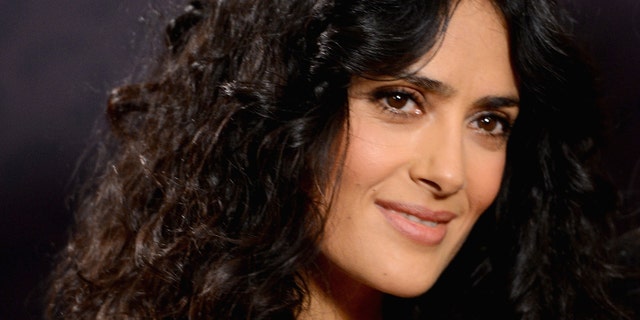 Salma Hayek loves being a curvaceous Latina.
But after gaining 50 pounds during her pregnancy with her daughter, Valentina, in 2007, it made Hayek re-think her body and the prospect of having more children.
The 46-year-old said the pregnancy weight gain left her feeling "completely disfigured."
"I gained so much weight, I got an opportunity to see myself completely disfigured in many different ways - for a very good reason - and I don't regret it for a second," she recently told Glam Belleza Latina.
The "Grown Ups 2" star said it took those extra 50 pounds for her to finally start appreciating her body.
"The things that I used to criticize, they were not that bad after all," she said. "We've got to fight for our confidence every day in modern life because we live in a society that is very harsh to women."
She said Hollywood gives women the impression that they always have to be smart, successful a good mother, beautiful, young and skinny forever.
"It's a lot of pressure. So I think we have to take a deep breath and just enjoy ourselves and say, 'I'm going to be the best that I can be, and that's more than enough.' "
After fighting for years in the industry, Hayek has learned that "patience is a wonderful skill," she said.
In the recent issue of Instyle, Hayek spoke about the stigma still present when it comes to Latino actors.
The Mexico native said she refused to do a pre-recorded video acceptance speech for April's MTV Movie Awards after she learned the category for which see was nominated, Best Latino Actor, for her role in Oliver Stone's 2012 crime thriller Savages, would not even be televised.
"Now, believe me, I am so grateful they acknowledge all of our great Latin performers, but I refused to tape the acknowledgement," she said. "If we Latins are not worth their time on television, why should they be worth mine? I think we deserve better than that, so I told them I wouldn't participate."
Follow us on twitter.com/foxnewslatino
Like us at facebook.com/foxnewslatino