Salma Hayek sends encouraging message to cousin participating in Rio Olympics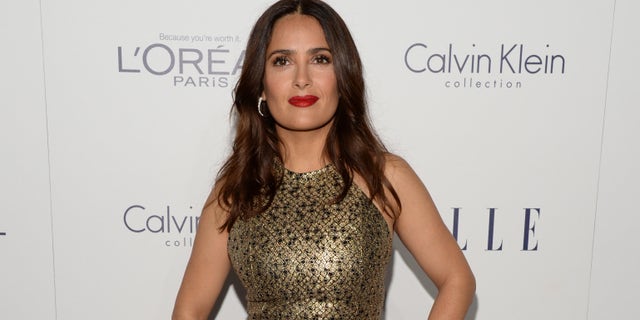 NEWYou can now listen to Fox News articles!
Salma Hayek is sending some positive vibes to her cousin that will compete at the summer Olympic games in Rio this week.
The Mexican-born actress sent her cousin Yvonne Treniño Hayek a short message on Instagram on Sunday.
"I'm excited to see my cousin, Yvonne Treviño Hayek, (who I haven't had the pleasure to meet yet) to compete representing Mexico for the long jump at the Olympics next week," she wrote in the caption. "Viva Las Hayeks!!"
Treviño Hayek is the first woman competing in the long jump event for Mexico in 48 years, Hola! magazine reported. She currently holds the Mexican long jump record at 6.70 meters.
"It's important for people to know that this road isn't full of victories. This road needs character. There are times where you get lost, you get hurt, times that things don't turn out as you hoped for…that's how life is, and it's the same for the life of an athlete. They're learning experiences that are very important and shape you so that you can face any challenge," she told the magazine.
Olympic sports seem to run in the family.
The "Frida" actress told the New Zealand Herald in 2012 that she was drafted to be part of the Mexican gymnastics team.
"But I was eight or nine and my father said no because I would have had to go live in Mexico City in a boarding school for gymnasts, do six hours, eight hours a day of training, which for me was like paradise," she said.
However, it all worked out as she went on to become an Oscar-nominated actress.
She shared a photo in 2015 of her gymnastics days.
"I wish I could still do that but at least I have proof that once upon a time I was a #gymnast," she captioned the image.
As for her cousin, Treviño Hayek currently lives in Houston. She is scheduled to compete on Aug. 16.
Like us on Facebook
Follow us on Twitter & Instagram