Ryan Seacrest booed at NFL's season opener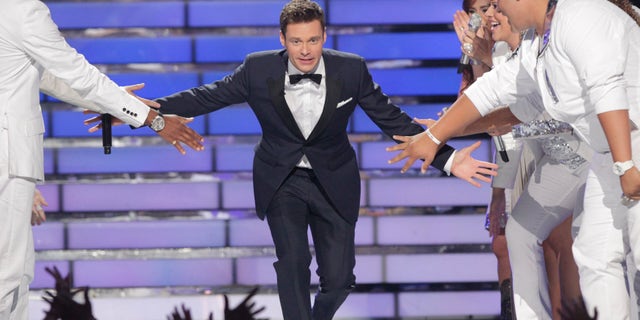 The crossover between "American Idol" and football fans is apparently marginal at best.
"Idol" host Ryan Seacrest learned that the hard way when he announced the start of the NFL season Thursday night.
Seacrest tweeted his excitement before the big game.
He may have changed his mind about his coach watching, because when Seacrest was announced to the crowd at the Denver Broncos' Sports Authority Field, the boo-birds came out in droves.
"I only know of one other countdown that might be as big as this one," Seacrest said, referencing his hosting of the annual New Year's Eve ball drop in Times Square. "America is ready for 17 weeks of excitement, followed by the drama of the playoffs, all culminating in New York at the Super Bowl."
The catcalls did not abate. But Seacrest, the consummate pro, was unbowed.
"So come on Denver, let's join these football greats -- representing all 32 teams -- and ring in the NFL season!" he yelled. "Here we go!"
Many on Twitter were indeed ready to go -- with tweeting their disapproval of Seacrest.