Rosie O'Donnell wants to 'stick a fork' in Rudy Giuliani, but still has nice words for conservative comedian Roseanne Barr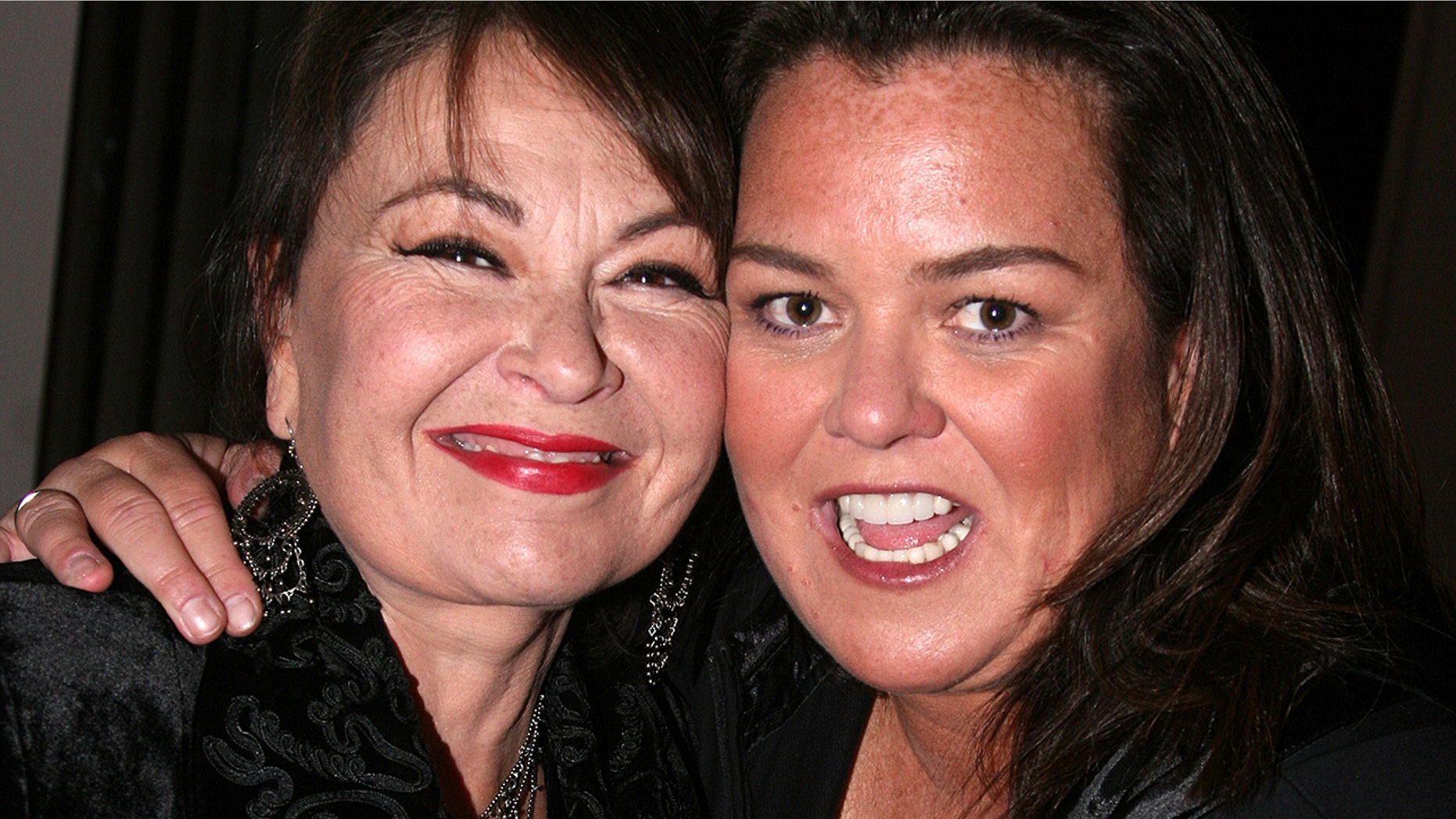 Liberal comedian Rosie O'Donnell wants to "stick a fork" in Rudy Giuliani, but when it comes to his fellow conservative Roseanne Barr, O'Donnell only has kind words.
"I think Rudy Giuliani is done and we should stick a fork in him and he's a bumbling old man-fool in a suit that doesn't fit," the 56-year-old told Extra. "The days of Donald and Rudy running New York are over."
But one conservative O'Donnell can stomach is fellow comedian Barr. She revealed that while the lifelong friends share opposing political views, they still have love for each other.
"We have 100% conflicting political views," O'Donnell said. "And we are very close friends. She's like a big sister to me. She will always be my big sister and I will always love her and defend her."
She continued, "There are people with varying degrees of opinions and I don't think she and I could be any further apart, and I love her, and that's just two complicated thoughts that exist in one."
'Roseanne' tackles Muslim stereotypes and immigration
Barr, 65, is a vocal supporter of Trump in her personal life and she plays one on TV too. The actress plays a Trump voter in the reboot of her hit sitcom "Roseanne."
Barr has been open about depicting her iconic TV character as a working-class Trump supporter.
"I mean, everybody had to choose for themselves, according to their own conscience, who they felt was the lesser of two evils," she told Jimmy Fallon of the 2016 election last week. "You know, everybody chose that, so I'm not going to put anybody down who didn't vote like me. This is America, it's a free country, and when you weigh it all together, I just felt like we needed a whole new thing. All the way. Bottom to top."