Rose McGowan sarcastically thanks Trump for 'pointing out' racist and sexist behavior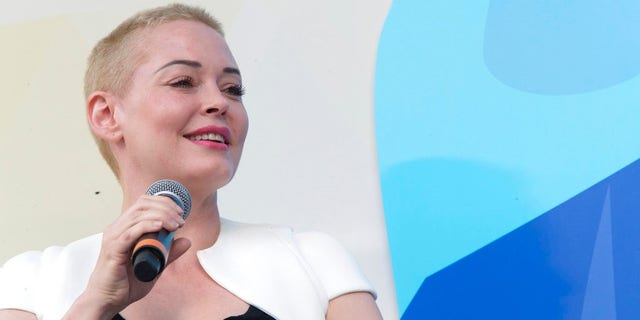 Rose McGowan slammed President Trump on Saturday by sarcastically thanking him for "educating" people on sexism and racism.
Debuting a bleached buzz cut, McGowan told the audience at OZY Fest that Trump is "just too dumb" to keep his thoughts to himself and said the president's alleged racist and sexist behavior is helpful to people.
"As horrified as so many of us are at living in these scary times, the reality is that all the stuff [Trump] has been doing has been going on for a long time. He's just too dumb and says it out loud," McGowan told the audience at New York City's Central Park.
"In a weird way, he's telling the truth. He's educating," she added. "It's scary as f---, but I think it was the good guys on the left who needed to see it for what it was. The lesson is, we need to honor what people are saying because we've been saying it for so long. Listen to us and hear us, goddammit!"
McGowan wasn't the only person to call out the president during the two-day music and culture event.
Hillary Clinton took the stage earlier in the festival to lambast Trump on his administration's controversial immigration policies and his performance at the Helsinki summit last week with Russian President Vladimir Putin.
"Why didn't he stand up for our country?" Clinton asked the audience about the summit. "In this case it doesn't seem like our president cares. He's trying to be friends with Putin for reasons we are all trying to figure out."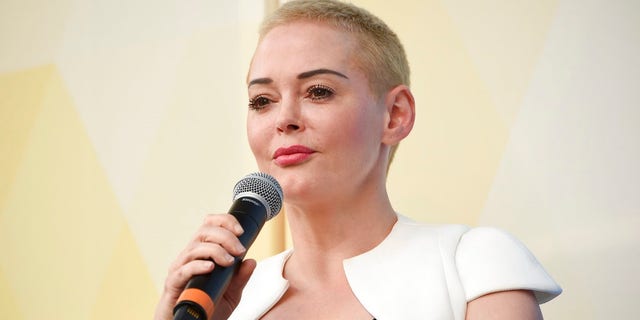 On Saturday, McGowan also spoke about going after disgraced movie mogul Harvey Weinstein and why she directly named her alleged abuser.
"I don't think there's any way to out a rapist. These are criminals. These are people that steal other people, they're super-predators. But the problem is the complicity machine. I would never judge someone for not naming their rapist," she said.