Ronda Rousey makes the cover of Sports Illustrated Swimsuit edition – along with 2 more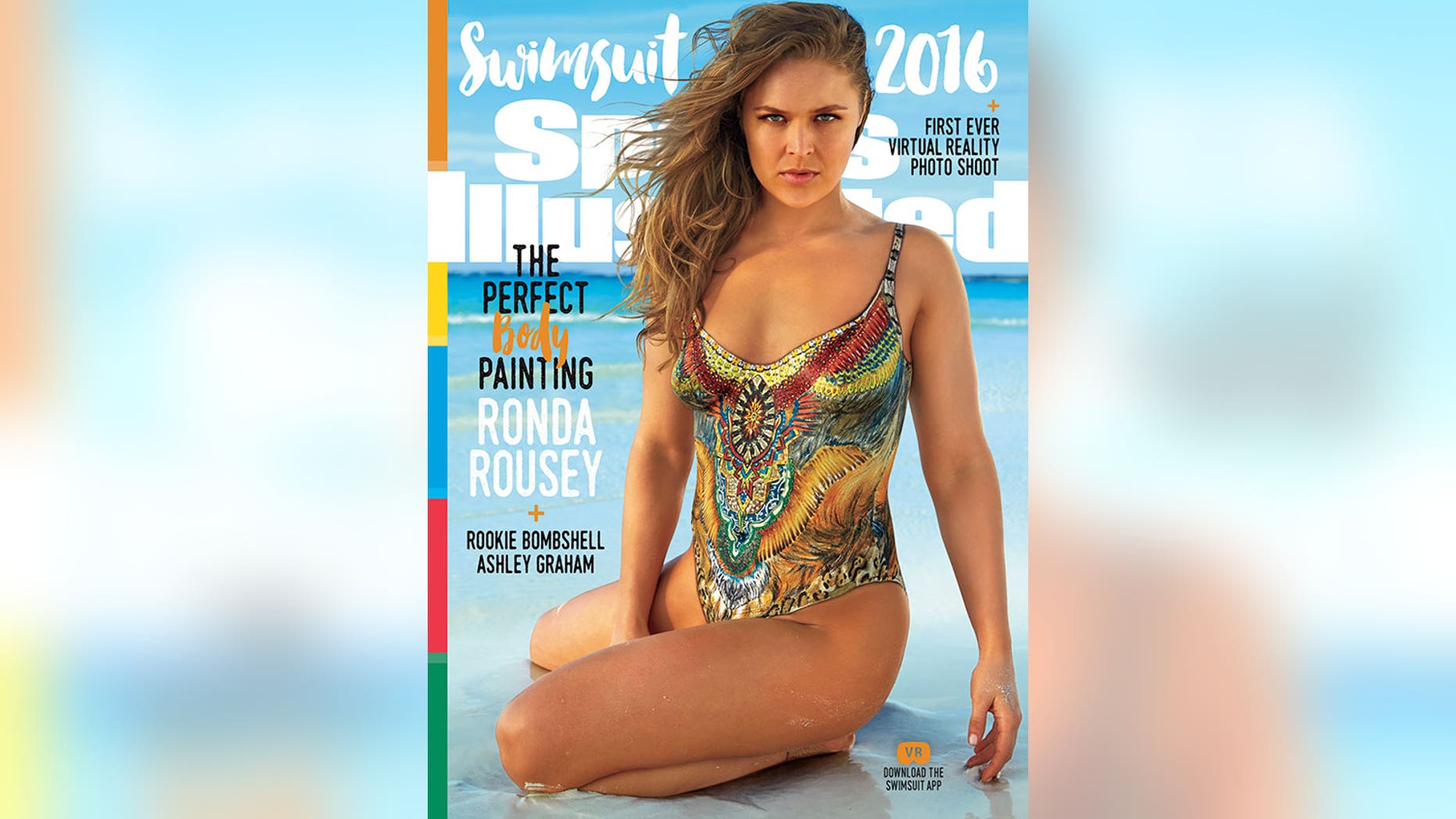 Ronda Rousey may not be winning inside the Octagon lately, but she is killing it everywhere else.
Fresh off her "Saturday Night Live" hosting gig, the UFC fighter was named to the cover of the 2016 "Sports Illustrated Swimsuit" Edition.
She is joined on two other separate covers by Ashley Graham and Hailey Clauson — the first time in the magazine's 52-year history that there are three different covers.
"Such an honor to share the cover with @theashleygraham and @haileyclauson for @si_swimsuit!" Rousey tweeted on Sunday soon after the covers were announced.
In her cover, Rousey is sporting a one-piece bathing suit that has been painted on – similar to the one she was spotted wearing in a preview of the issue last month.
"I was honestly really nervous going into it," MJ Day, the magazine's assistant managing editor, said on SI.com. "Her public persona is that she's a fighter. She's tough and brutal in the ring. Outwardly there's an assumption that she's closed off and hard to reach."
But it was far from reality.
"She's fascinating. She's mesmerizing. And she's also equally feminine, warm and relatable," Day said. "After you shoot with her for a day, you realize where the worldwide frenzy comes from. People want to see her and know where she is at all times. It's 'Rondamania' … it's wild to witness."
Graham, who is a plus-size model, poses in a purple string bikini, while Clauson goes topless, using just her left hand to cover her breasts, while wearing a multicolored bikini bottom.
"All three women are beautiful, sexy and strong," Day said at the magazine's announcement on TNT Saturday. "Beauty is not cookie cutter. Beauty is not 'one size fits all.'"
Sharing her photo on Instagram, Graham wrote: "Truly speechless!!! This cover is for every woman who felt like she wasn't beautiful enough because of her size. You can do and achieve anything you put your mind to. Thank you so much to the entire @si_swimsuit team! I'm so excited to be a part of your family. I love you all!!! #siswim #beautybeyondsize"
This is not the first time Rousey has appeared on Sports Illustrated She graced the magazine's pages in last year's swimsuit spread, though not on the cover.