Ronan Farrow throws shade at NBC News while revealing 'dark side' of Weinstein-friendly media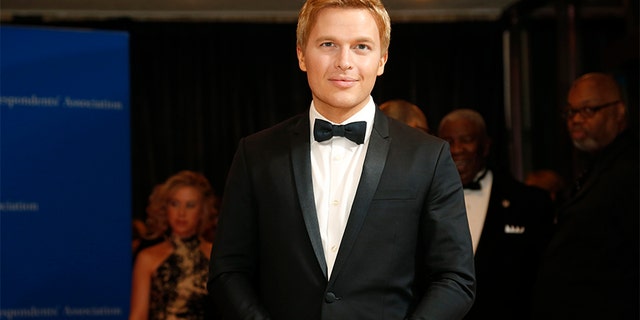 NEWYou can now listen to Fox News articles!
Ronan Farrow cast more shade on NBC News on Tuesday, launching a Twitter storm that suggested the network sought to shut down his reporting on sex abuses by Harvey Weinstein and even threatened his NBC producer with losing his job.
"My reporting is only possible because of a group of brave journalists who fought for the story," Farrow tweeted in the first of a 10-message thread that praised the prestigious New Yorker magazine which published his investigations of Weinstein.
".@RichMcHughNBC, my wonderful producer, refused to bow to pressure to stop, through numerous shoots, even when it meant risking his job," Farrow went on to say in his Twitter storm. Multiple press accounts of NBC's decision to pass on Farrow's reporting on Weinstein described the NBC News investigative producer, Rich McHugh, as disappointed that NBC shut down his and Farrow's reporting on Weinstein.
NBC did not respond to questions about Farrow's tweet storm.
Farrow's latest bombshell report regarding Weinstein was published in The New Yorker on Monday, claiming that Weinstein used a network of Israeli ex-spies and other investigators working in concert with New York super lawyers to try to shut down various journalistic exposés in the works on Weinstein's treatment of women. On Tuesday, the celebrity scion had nothing but praise for his New Yorker editors and fact checker who "championed" and "protected" him.
Farrow's bosses at NBC, by contrast, had told him to take his initial Weinstein bombshell elsewhere, claiming it wasn't good enough for the network.
To add insult to injury, Farrow, whose Twitter bio currently describes him as an NBC reporter and "Today" show correspondent, appeared Tuesday morning on "Good Morning America," arch-rival of the "Today" show, during the crucial November "sweeps" period. "GMA" described Farrow as a New Yorker contributor and mentioned NBC only when co-host George Stephanopoulos asked Farrow if Weinstein "got to" NBC when it decided to spike the original story.
"I think the story makes it clear [Weinstein and his team] were focusing on everyone trying to get word out about this," Farrow said carefully.
NBC News did not respond when asked how it felt about Farrow appearing on its bitter rival.
The relationship between Farrow and NBC is almost as confusing as why the network killed the Weinstein story in the first place. NBC News declined comment when Fox News asked if Farrow is still paid or has a freelance relationship with the network. Farrow, who also did not respond to request for clarification, has been very active on the Twitter account that says in its bio that he works at NBC.
The former MSNBC host also threw his network under the bus on "The Rachel Maddow Show" when his first Weinstein article was published last month. Hours after his story was published, he told Maddow that The New Yorker "immediately" realized his story was reportable and "there were multiple determinations" that NBC had enough to run it.
On Tuesday, Farrow tweeted that New Yorker editor David Remnick "saved" his story as a "rare bastion of journalistic integrity," and digital editor David Rohde "was a compassionate, thoughtful and tireless editor" on the pair on Weinstein bombshells.
As for Farrow's reportedly embattled NBC producer, Rich McHugh, NBC News did not immediately respond when asked if McHugh's job was actually at risk, or if Farrow is lying.
McHugh did not immediately respond to Fox News' request for comment.
Last month, embattled NBC News President Noah Oppenheim faced public pressure to step down after it was revealed that he killed Farrow's long-gestating investigation that would have outed Weinstein as a sexual predator months before the New Yorker published Farrow's story.
NBC News has denied that Oppenheim has ties to Weinstein, but the NBC News president moonlights as a Hollywood screenwriter and the two men recently shared a relatively small table at a swanky media event.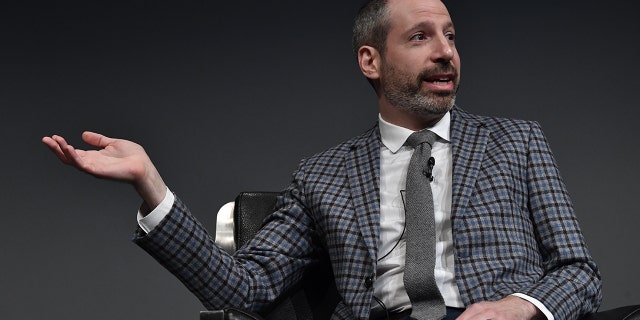 "This story shows dark side of how media treats powerful men but also reminds us brave people are still defending the truth," Farrow wrote on Tuesday, praising the New Yorker.
After Oppenheim's NBC spiked Farrow's initial report, he eventually took the story to The New Yorker, which is known for its fact checking and high editorial standards.
Oppenheim, then under siege, contended during a private NBC News event last month that the "incredible story" Farrow published in the New Yorker was "not the story that we were looking at when we made our judgment several months ago."
On "Maddow" last month, Farrow essentially accused Oppenheim of lying, saying The New Yorker "immediately" realized his story was reportable and "there were multiple determinations" that NBC had enough to run it.
CNN reported that a source called NBC's decision "indefensible" and longtime New Yorker media critic Ken Auletta said it's a "scandal." NBC has strenuously denied that Oppenheim had any conflict of interest.
The Weinstein contretemps is the latest embarrassment for NBC News, which a year ago also sat on the notorious "Access Hollywood" tape of Donald Trump making lewd comments about women to future "Today" co-host Billy Bush. At the time NBC was sitting on the tape, Oppenheim was overseeing "Today." The tape was eventually leaked to the Washington Post's David Fahrenthold, who is Oppenheim's friend from prestigious Harvard University. Bush was fired after the tape became public, and Oppenheim was soon thereafter promoted to NBC News president.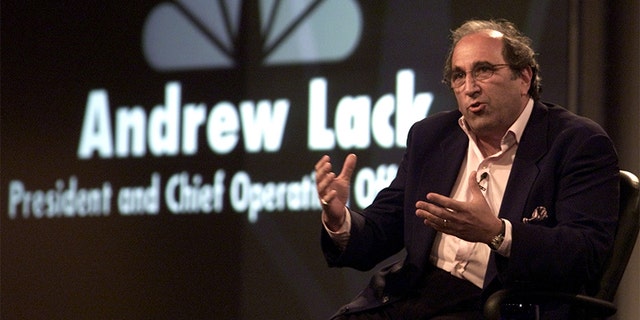 While some NBC insiders say it may be the best scenario for everyone involved if Oppenheim steps down, another NBC insider told Fox News that powerful NBC News chairman Andy Lack – to whom much of NBC's news operations report directly – was ultimately responsible for the Weinstein debacle. Lack has been conspicuously silent about the Weinstein story.
Meanwhile, the The New York Post has reported that "major networks are fighting" over signing Farrow, who is reportedly "dragging his feet to sign another exclusive deal" after his relationship with NBC went sour. Farrow was initially hired by NBC in 2014 to great fanfare as host of a liberal daytime MSNBC show, which was quickly canceled due to poor ratings. He had been largely adrift at NBC for some time until he started working on his Weinstein project.