Robin Thicke tries to win Paula Patton back at the Billboard Music Awards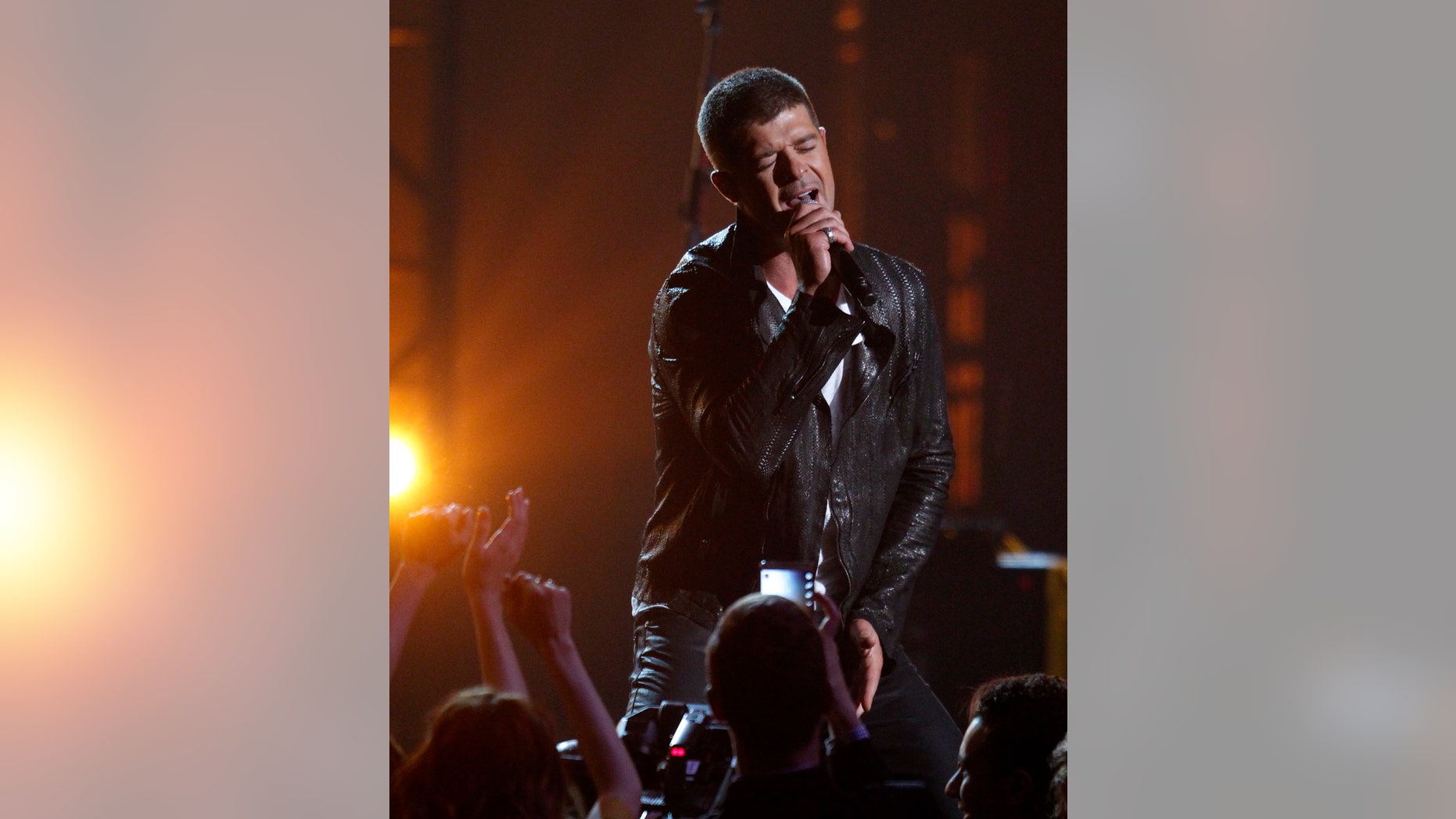 Robin Thicke laid it on thick at the 2014 Billboard Music Awards on Sunday night, making not one but two public proclamations professing his love his his estranged wife Paula Patton.

When the "Blurred Lines" singer, 37 accepted the award for Best R&B Single he ended his acceptance speech by saying, "Most importantly, I'd like to thank my wife for her love and support and for putting up with me all these years."
PHOTOS: Hottest looks at the 2014 Billboard Music Awards

The high school sweethearts, who announced their separation in March, are parents to a 3-year-old boy named Julian.

Us Weekly reported that when Thicke returned to the stage to perform his new single, "Get Her Back" he swapped his usually flashy style for a more reserved, heartfelt rendition. The song was penned for his wife.

"Alright, y'all, help me get her back," Thicke told the crowd. With his eyes glistening, Thicke began his song which includes lyrics like, "I gotta treat her right" and "I'm gonna go get her, go get her, go get her, go get her back."
He then asked the crowd to put their hands together, as he fell onto his knees and crooned, "I gotta get her, I gotta get a girl tonight."