Robin Thicke has not seen estranged wife Paula Patton in four months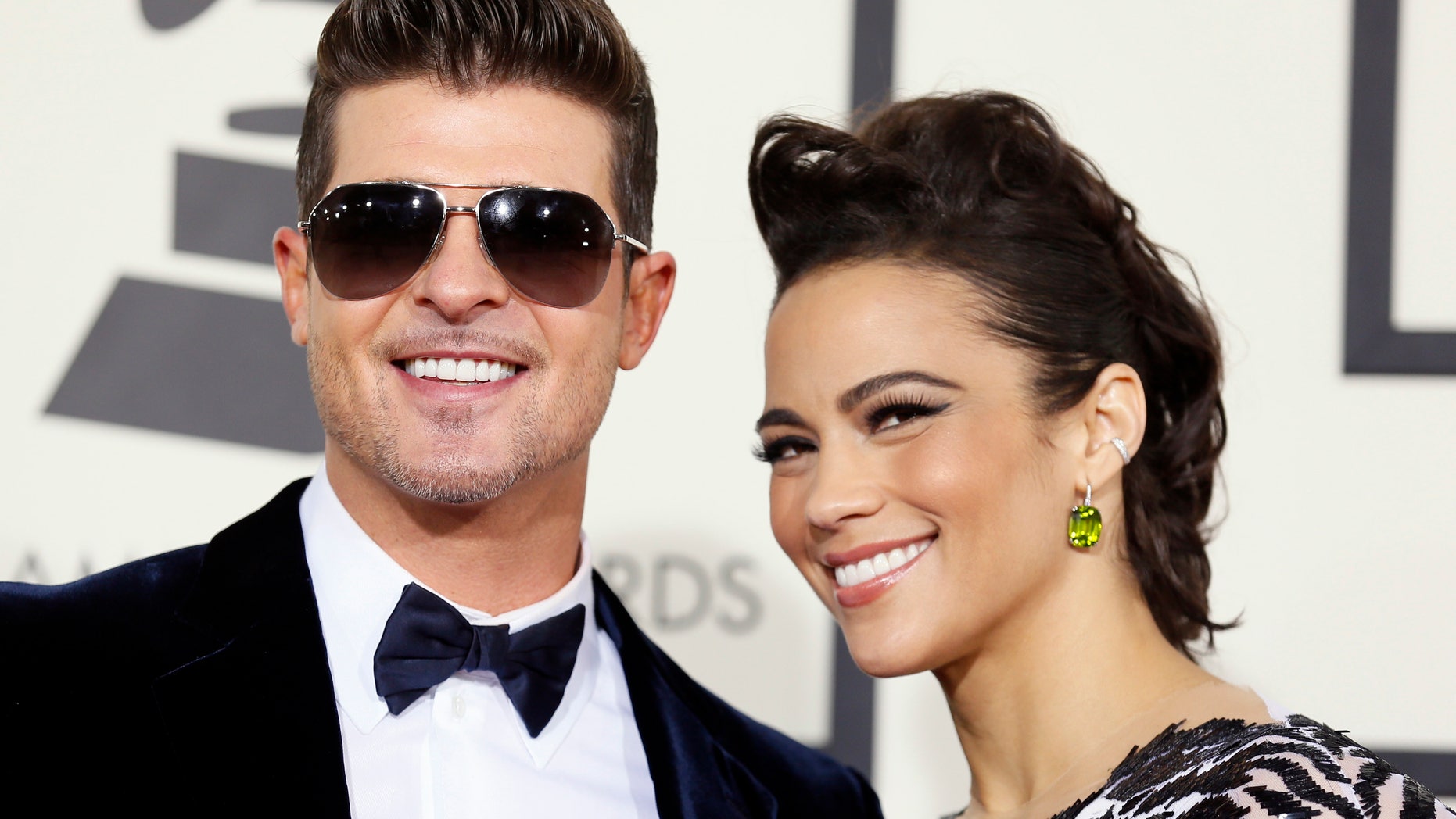 Robin Thicke's new album, titled "Paula," is dedicated to his estranged wife Paula Patton and includes songs such as "Love Can Grow Back," and "Still Madly Crazy." The last few months Thicke has publicly pleaded for his wife to forgive him but it doesn't seem to be working.
They have not seen each other in four months, he revealed.
According to Us weekly the 37-year-old singer made the startling admission on the Ebro in the Morning program on New York's Hot 97 radio station.
The couple who famously met as teens were together for 20 years. They married in 2005 and have a four-year-old son together.
"I try to keep most of that private but I haven't seen her for four months," he confessed. "If you've been together that long, you kinda became adults together instead of being adults and then meeting. But maybe a year or two off, we'll become our own people without each other and then it will be meant to be."
Thicke explained that the album is about loss and learning how to deal with that loss.
PHOTOS: Robin and Paula's better days
"The album is exactly what happens when you lose the love of your life and you're trying to figure it out in your head," he said. "How am I going to move on and get through it all? We just weren't happy together anymore and I still had so much I wanted to apologize for, and things I wanted to take responsibility for, so that's pretty much what the album's about."
He also admitted that Patton has not heard the whole album, only a few songs which he attributes to her needing space to heal. And even though the pair have not seen each other in months Thicke had only the highest praise for his wife.
"She's the best girl in the world, a great mother, and still a good friend," he told Hot 97. "I want to wish her well and let her know that she's a great person and she deserves to have a good life… She was my rock… Everything we have right now, we built together."
Despite being photographed in clubs partying Thicke says that they did not split up because he cheated.
"We're apart because we just couldn't be together anymore for a while," he explained.  "There's a hundred different reasons. There isn't just one. There's a long list… I changed, and I got a little too selfish, a little too greedy, and little too full of myself."