Robin Gibb back in hospital for more surgeries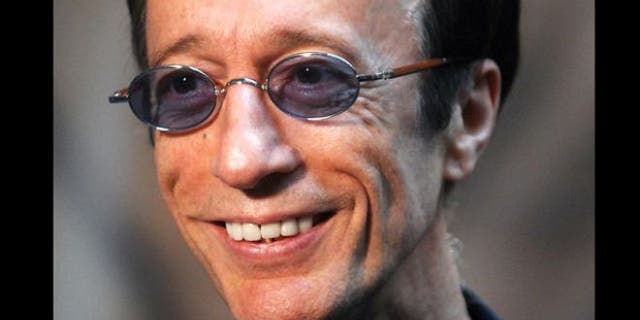 Bee Gees star Robin Gibb has undergone further surgery following a sustained illness, a publicist said Wednesday.
Gibb is recovering in the hospital after intestinal surgery over the weekend and has been forced to cancel a number of commitments, publicist Doug Wright said.
Gibb is slated to attend the Royal Philharmonic's premiere performance of "The Titanic Requiem" in London on April 10, and will perform a new song, "Don't Cry Alone."
The requiem, a classical composition by Gibb and his son, RJ, commemorates the April 1912 sinking of the ocean liner and the loss of more than 1,500 lives.
Gibb, 62, was hospitalized late last year for stomach and colon problems, but told the BBC last month he was making a good recovery.
He did not disclose the nature of his illness, but said a growth on his colon had been removed.
Gibb has lost weight and has appeared extremely gaunt in his rare public appearances.
The Bee Gees had a string of hits in the disco era, including "Stayin' Alive."