Robert De Niro snaps at wife for 'spending all my money'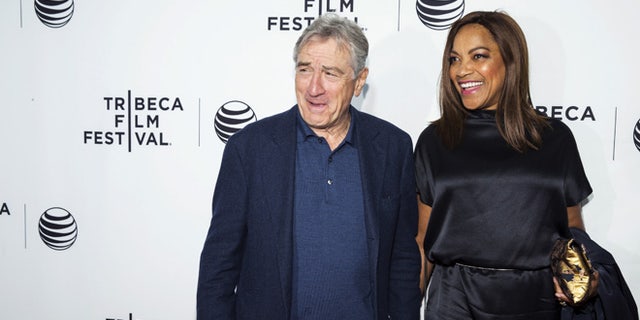 Trouble is brewing over Grace Hightower's coffee company. We're told that her husband, Robert De Niro — who is a major investor in the firm — is steamed because the 5-year-old Grace Hightower & Coffees of Rwanda brand is turning into a money pit.
The New York Post reports that Hightower has frustrated business associates — as well as the legendary actor — by dithering over simple decisions, and "changing her mind about how to run the business depending on who she spoke to last."
A source tells the paper that, in a moment of frustration, De Niro boiled over while bickering with Hightower in public at a Manhattan bar, telling her, "I wouldn't have to keep making s - - tty movies if you didn't spend all my money!"
In recent years, comedians such as Joel McHale have teased De Niro over his choice of roles, some of which — such as those in "Dirty Grandpa," "Grudge Match" and "The Intern" — may not live up to his status as the multi-Oscar-winning actor from "Raging Bull," "Taxi Driver" and "The Godfather: Part II."
Meanwhile, defenders of Hightower point to a slew of establishments that carry her coffee, including the Ace Hotel, the Breslin, Salvation Burger, Salvation Taco, White Gold, the Williamsburg Hotel and De Niro's raft of hotels and restaurants, including the Greenwich Hotel and the Nobu chain.
A rep strongly denied the claims.
Click here to read more in the New York Post.