Rihanna Named Biggest-Selling Digital Artist of All Time: Most Overrated 'Digital' Artist?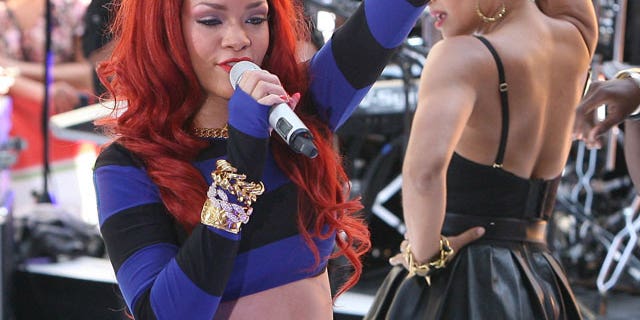 It's official: Rihanna is the queen of the digital universe. Critics say she's all about s-e-x, but the Barbadian beauty is the biggest-selling digital artist of all time, according to a new report from Nielsen SoundScan.
In other words, working that sexy body has rung up a whopping 47.5 million digital downloads from July 4, 2004, to Jan. 1, 2012, the report says. And she's still only 23.
SODAHEAD SLIDESHOW: See the most overrated "digital" artists.
The Black Eyed Peas take second place on the list with 42.4 million digital sales, despite their disappointing performance at last year's Super Bowl halftime show. The Real Slim Shady stands up in third place, with Eminem fans downloading 42.2 million "units" of his songs.
And say what you want about Lady Gaga, but the Queen Monster is holding steady in fourth place with 42 million units sold. Taylor Swift takes the No. 5 spot with 41.8 million, and soon-to-be divorced Katy Perry is in sixth place with 37.6 million.
PHOTOS: See the latest celebrity pictures to hit the Internet.
Click here for more photos from X17 Online.
Let us know: Who do you think is the most overrated top-selling "digital" artist?