Report: Michael Douglas, Catherine Zeta-Jones trying to work out their differences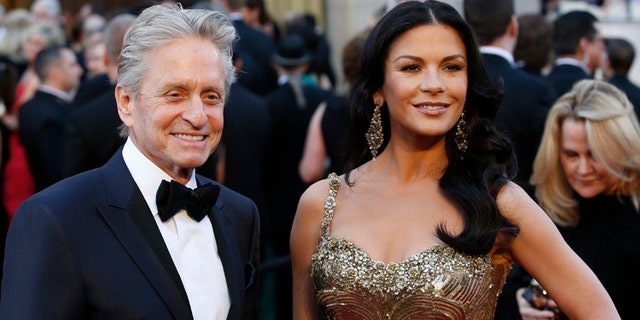 Catherine Zeta-Jones and Michael Douglas seem to be working hard to fix their marital problems.

The pair, who admitted they went through a rough patch this summer, were spotted "laughing and enjoying each other's company" at lunch this past weekend at Ocean Grill on the Upper West Side in Manhattan. Spies tells the New York Post the couple, who separated in August after 13 years of marriage, were with their daughter, Carys, 10. Witnesses said they were "really focused on her" during the meal but were also "laughing together."

According to unconfirmed reports, Douglas has been going to Zeta-Jones' place for breakfast with his children (the couple also have one son, Dylan, 13) when he's in Manhattan and dropping by in the evening to watch TV with them.

It's been a tough year for the couple. Zeta-Jones went into treatment for bipolar disorder in April, just before she and Douglas split.

Click here for more from The Post.