Relativity Media acquires rights to SEAL Team Six book 'Fearless,' vows to keep Christian element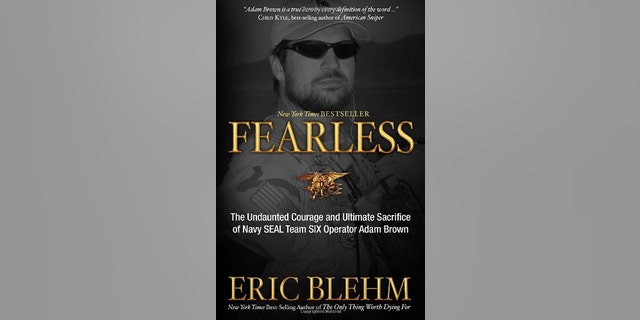 Relativity Media has acquired the rights to turn Eric Blehm's best-selling book "Fearless" into a movie, FOX411 has learned.
In the same emotionally-charged vein as Navy SEAL books "Lone Survivor," "Act of Valor" and the in-production movie "American Sniper," "Fearless" tells the personal story of Team Six operator Adam Brown, who died in combat in 2010.
But beyond Brown's heroism on the battlefield – having died protecting teammates on a particularly dangerous mission in Komar Province, Afghanistan – the story delves into his battle with personal demons and a drug addiction that at one point land him behind bars. Yet ultimately, it was Brown's faith in God that pulled him through – and we're told that making sure the Christian element remains strong in the film version was a must.
"These guys (the Relativity team) are committed to honoring Adam, and telling the story like it is," said a source with knowledge of the deal. "Maybe even set a new trend in Hollywood, where they don't have to put their artistic license into a story to make it good, the power is truth and accuracy of the portrayal."
Ryan Kavanaugh and Christy Fletcher of Fletcher and Co. will produce the film, while Tucker Tooley will serve as executive producer and Brett Dahl will head the entire production from the studio's end.
According to Blehm's Facebook page, the team all flew to Hot Springs, AR to sit down with the Brown family to make sure they were comfortable with the people who will be entrusted with Adam's story. We're also told the Brown family met with Dahl two weeks ago and they all paid their respects at Adam's gravesite.
As initially reported by FOX411 earlier this year, the best-selling book was in the process of being shopped around with a number of offers on the table, but the book team and the Brown family took time in choosing the best outfit to take on such a poignant story of courage and sacrifice.
"A film version could impact others in ways that are unimaginable," Adam's wife Kelley Brown said. "It brings us great joy to witness the path this has all taken, and we trust when it happens, it will be done right to honor Adam, his memory and what he and his fellow SEALs stand for."
Follow @holliesmckay on Twitter.