Red faces at NBC as star reporter Ronan Farrow splits for HBO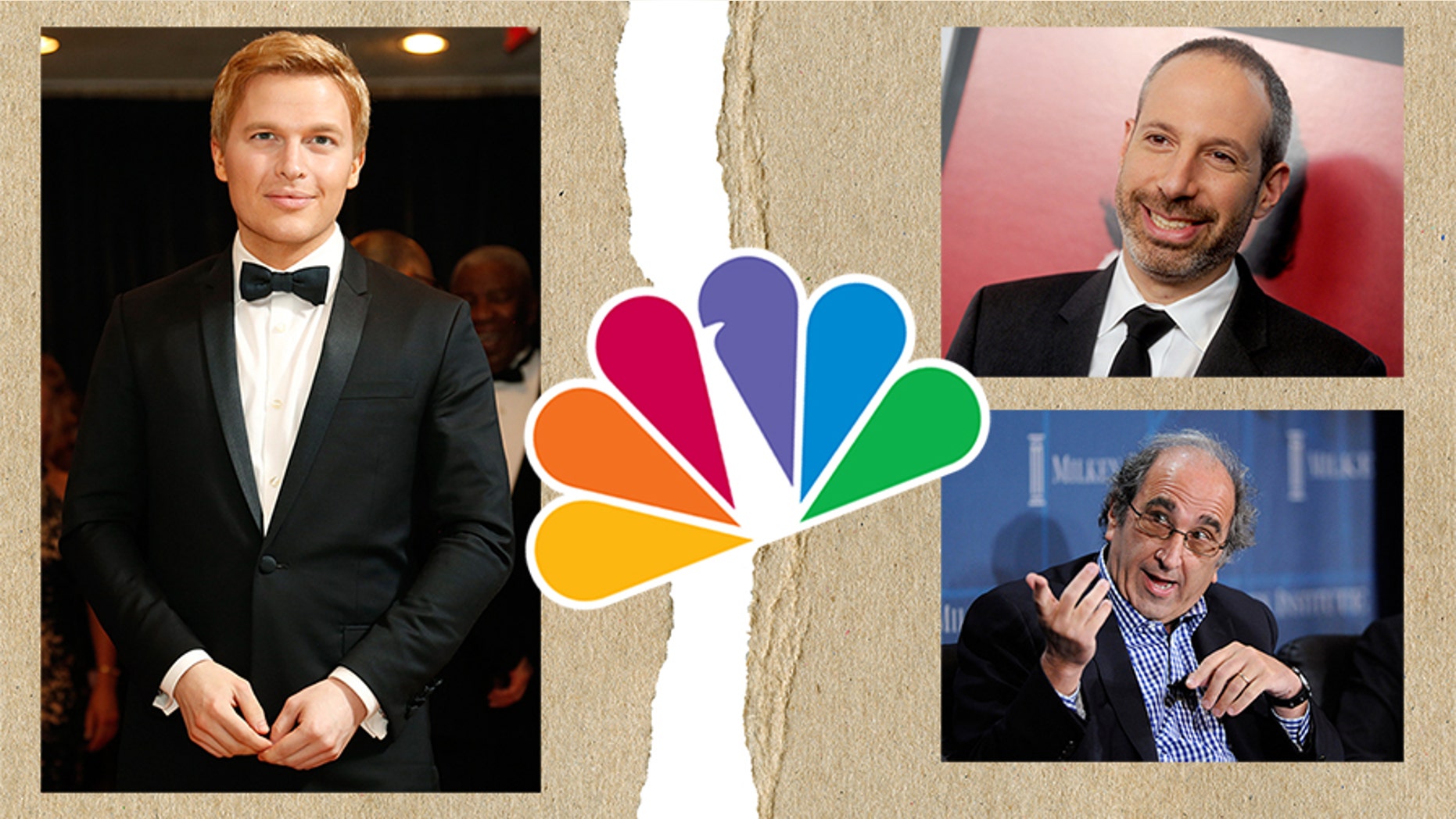 Star reporter and celebrity scion Ronan Farrow has left NBC for HBO, months after executives at the Peacock Network spiked his explosive expose on Hollywood heavy hitter Harvey Weinstein. The  departure is an embarrassment for NBC News, which has been battling accusations that it had ulterior motives for suppressing reporting on sexual harassment.
It's a happy ending for Farrow, though, who had ended up publishing his Weinstein report in the prestigious magazine The New Yorker. He will produce documentaries for HBO, long considered the gold standard in that department.
"Ronan Farrow's extraordinary, revelatory reporting for The New Yorker has helped to propel a string of other investigations, breakthroughs and overdue conversations," HBO programming chief Casey Bloys said in a statement. "His work has contributed to this watershed moment in our culture, and we are excited to provide a platform for this dogged reporter to pursue projects that continue to speak truth to power."
Farrow's reporting helped expose Weinstein as a sexual predator, though the truth about the disgraced Hollywood mogul could have surfaced months earlier if it hadn't been spiked by embattled NBC News President Noah Oppenheim and his boss, NBC News Chairman Andy Lack. After NBC passed, The New Yorker jumped at the opportunity to publish Farrow's work, which is now receiving Pulitzer Prize buzz.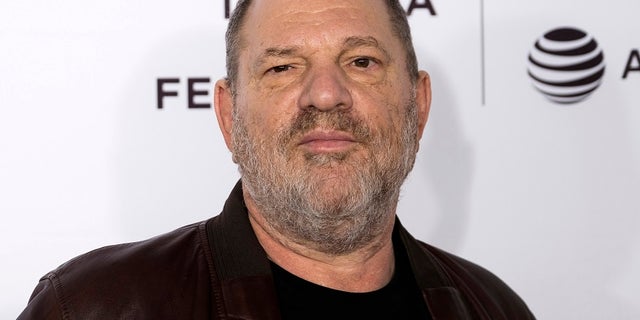 In the hallowed halls of HBO, Farrow will develop and front a series of investigative documentary specials. He also used the new gig to finally update his Twitter profile, which had long stated he was still with NBC despite an obvious feud with the network that included appearances on archrival ABC while he was still supposedly working for the Peacock.
In various media appearances to promote his Weinstein reporting, Farrow took a series of jabs at NBC News for refusing to air his Weinstein reporting, implying that Lack and Oppenheim had maintained a "veil of silence."
Last year, HuffPost reported that "NBC tried to put a stop" to an interview with a woman accusing Weinstein of rape so Farrow "wound up paying out of his own pocket for a camera crew to film an interview."
Farrow, son of actress Mia Farrow and filmmaker Woody Allen, also published a still photo from an interview he conducted with actress and Weinstein accuser Rose McGowan that never aired on NBC. He also said multiple times that his producer at NBC, Rich McHugh, was threatened by network executives with losing his job if he continued to work on the Weinstein story.
It's unclear if McHugh, who did not respond to requests for comment, will be joining Farrow at HBO or will remain at NBC.
"Farrow knew he could not count on support from NBC News," The Hollywood Reporter wrote this week. "Multiple sources tell THR that Farrow was told to stand down, though NBC has strongly disputed this and executives have stressed that Farrow did not have one accuser willing to be identified at the time."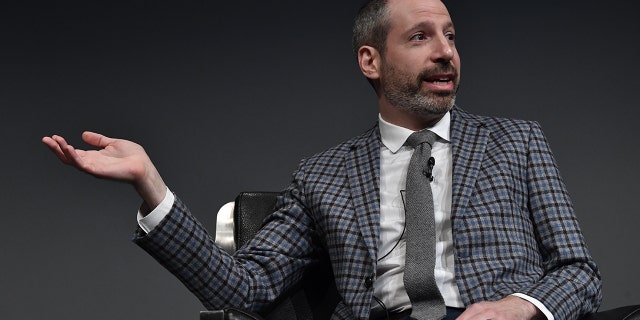 NBC has been insistent that the reporting Farrow presented to it was not nearly as strong as what eventually appeared in The New Yorker.
For his part, Farrow bluntly rebutted NBC's contention that his reporting was not up to snuff in an appearance on MSNBC the day his New Yorker piece was published.
NBC's critics have pointed out that Oppenheim, the news president, moonlights as a Hollywood screenwriter and had a conflict of interest in standing judgment over Weinstein, long the premier producer of "prestige" Hollywood films. Oppenheim had also sat at a small table with Weinstein at the exclusive "Time 100" dinner in New York in April, while Farrow's investigation was well underway.
Oppenheim, who has worked full time as a screenwriter, has long been represented by the Creative Arts Agency, which continues to rep him on projects including a movie he's writing about the escape artist Harry Houdini. The New York Times recently published a lengthy feature that details CAA's role in protecting Weinstein. Farrow was also with CAA which, The Times reported, tried unsuccessfully to broker a parley between Weinstein and Farrow.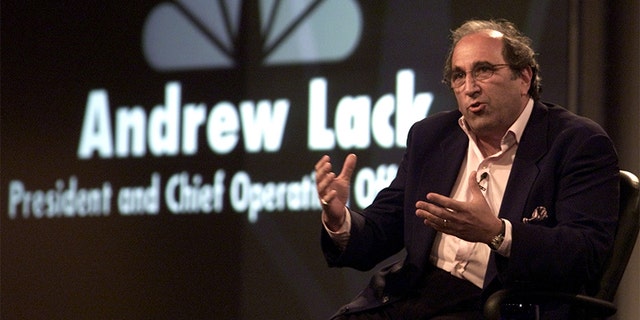 Five days after Farrow's story was published in The New Yorker, he fired CAA and signed with its primary competitor, WME.
But while Oppenheim has taken much of the heat for spiking the Weinstein story, industry insiders have pointed the finger at Lack, who has been mum on the subject. The Hollywood Reporterfeature on Farrow this week even reported that it was Oppenheim who, identifying a cryptic comment by McGowan as being about Weinstein, originally suggested that Farrow pursue the Weinstein story — a story that was ultimately killed by Lack.
New Yorker reporter Ken Auletta questioned NBC's decision in The Hollywood Reporter this week, noting that Oppenheim's only comment about the decision – that Farrow's reporting essentially wasn't good enough for NBC – simply doesn't add up, given the final product.
"It doesn't make sense to me," Auletta told THR.
For its part, NBC continues to struggle with issues pertaining to sexual harassment and misconduct, as parent company Comcast conducts an investigation to determine who knew about now-disgraced former "Today" co-host Matt Lauer's sexual misbehavior and when they knew it. NBC Universal's corporate team of human resources and legal executives is leading the ongoing harassment probe and will report its findings to HR Executive Vice President Patricia Langer and Vice President, General Counsel Kimberley D.  Harris.
Lack recently announced a "culture assessment" of NBC News and an assortment of other bureaucratic efforts to combat sex harassment – these include focus groups and mandatory training on workplace behavior and harassment prevention. None of the steps taken by NBC News place any blame on leadership that may have allowed for Lauer's alleged predatory behavior.
In addition to firing Lauer, NBC News has had a smorgasbord of other sexual misconduct-related incidents to contend with of late. Among them, MSNBC admitted that star Chris Matthews had settled with a former producer who accused him of sexual harassment; the network also fired "Morning Joe" regular Mark Halperin for sexual misconduct; and suspended two contributors, Glenn Thrush and Harold Ford, Jr., amid accusations they'd harassed women.
When news first broke that Lauer had been fired, Lack initially claimed there was only one complaint about the network star in 20 years -- the one that led to his dismissal. But the executives soon backtracked, with NBC clarifying in a statement that only "current" management was in the dark about "reports" of Lauer's conduct. Even the second statement has raised eyebrows and the Variety reporters who broke the Lauer bombshell, Elizabeth Wagmeister and Ramin Setoodeh, have questioned the claim that current NBC staffers were unaware of Lauer's misconduct.
As all this is going on, Lack and Oppenheim have still not explained why they sat on another one of the biggest stories of the decade: the "Access Hollywood" tape of Donald Trump making lewd comments about women. The tape of Trump caught on a hot mic was leaked from within NBC to The Washington Post's David Fahrenthold, who is Oppenheim's friend from Harvard, where they worked as editors together on the student newspaper.
Observers have recently pondered whether NBC executives' reluctance to expose other big stars' bad behavior -- via the "Access Hollywood' tape or Farrow's investigation -- was linked to what Vanity Fair called a "glass houses" problem.
Comcast did not respond to request for an update on the internal investigation.
Farrow's deal with HBO will begin later this year.