Rebecca Schaeffer's mother recalls star's tragic death in one-woman show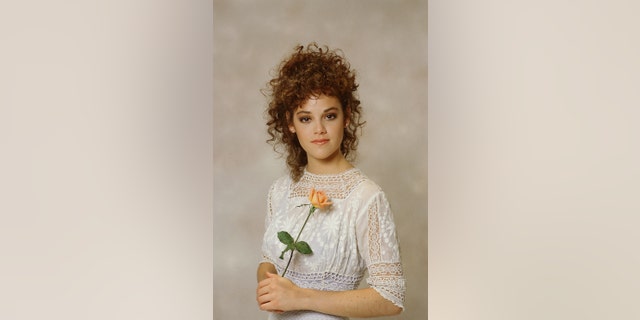 Danna Schaeffer, a therapist based in Oregon, received the worst phone call of her life on July 18, 1989.
Her daughter, 21-year-old actress Rebecca Schaeffer, was fatally shot in the heart by Robert John Bardo in the doorway of her apartment. The crazed stalker, a 19-year-old, had paid a private investigator to obtain Schaeffer's home address in West Hollywood.
Last year, Danna was compelled to bring her family's tragic tale to the stage with a one-woman show, titled "You in Midair."
Danna told Fox News she wouldn't exactly call the writing process therapeutic, but she was ready to finally share her story.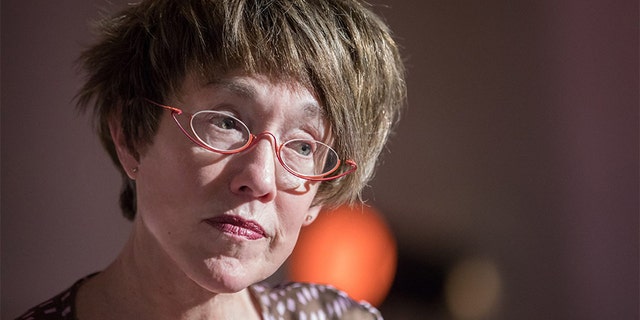 "About a year and a half ago, I wrote a memoir," she explained. "A friend read it and said, 'You only mentioned Rebecca in the last chapter. The whole book should really be about Rebecca.' And somehow, I don't know, I just didn't feel like I could write it. I wanted to act it… I felt like 'I can do it now.'"
There was more to Rebecca than her death. The Oregon native, who left home at age 16 with her family's blessing to pursue modeling in New York City, quickly blossomed into a sought-after starlet.
In 1986, she co-starred opposite Pam Dawber in the CBS sitcom "My Sister Sam," which aired until 1988. She appeared on the cover of Seventeen magazine, as well as Woody Allen's "Radio Days" and Steven Spielberg's "Amazing Stories."
She was also seen alongside Burt Lancaster and Eva Marie Saint in "Voyage of Terror: The Achille Lauro Affair." Rebecca was even reportedly in contention for the role of Vivian Ward in "Pretty Woman," which would be given to Julia Roberts in 1990.
People magazine reported that on the day Rebecca died, she was to meet with Francis Ford Coppola about a role in "The Godfather Part III." She was reportedly waiting for a courier to deliver a script when her buzzer rang.
When it came time for Danna to revisit her past, she said her daughter's passion helped her move along.
"Why a show? I ask myself that every night!" said Danna. "… Somebody said, 'Well maybe you did it because Rebecca was an actress.' I like that idea. They may be right.
"I took some acting classes and it was wonderful. And in one of them, I didn't realize, but the language was like the language Rebecca would use when she would come home from New York… I thought maybe the best tribute to her would be something like acting."
Danna held nothing back. In vivid detail, she walks audiences through the painful ordeal of losing her only child, including getting the news, flying to Los Angeles, visiting the morgue, attending the high-profile trial and seeking therapy.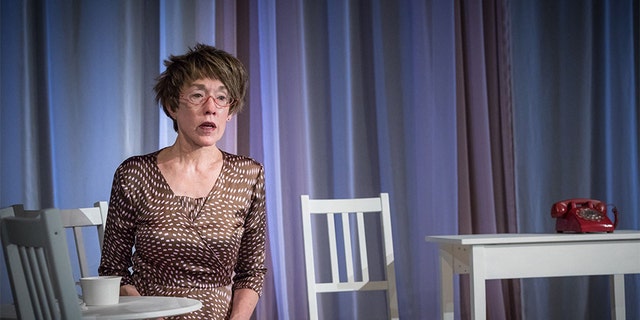 Danna admitted her husband and Rebecca's father, Benson Schaeffer, had a hard time reliving those moments.
"After opening night… I went out and he was standing there," recalled Danna. "Everybody had left. And he said, 'I feel concussed.' He felt like he had a concussion. I said, 'Well, what do you mean?' He responded, 'I'm having trouble remembering people's names.' I'm a therapist, so I said, 'You're not concussed. I have re-traumatized you… When you get home, call your shrink and do not come to any other show. It's too hard on you.'
"Of course he got help… [And] there were some things that I worried would hurt my husband… I was spilling my guts out, but I couldn't spill his. I did have to clear some things with him."
Danna added that eventually, her husband enjoyed supporting his spouse and bringing the memory of his daughter to life.
As for Danna, she was ready to liberate herself.
"Part of me always felt like I'm not going to let life do this to me," she said. "I'm not going to take it lying down. Maybe I physically wanted to show people, hey, here we are. We're alright… I couldn't second-guess myself and I couldn't tailor [my story] to be what somebody else thought a grieving mother should be like or what good theater should be like or what would be acceptable to anybody. I just had to cut loose and cutting loose to me was not editing things out."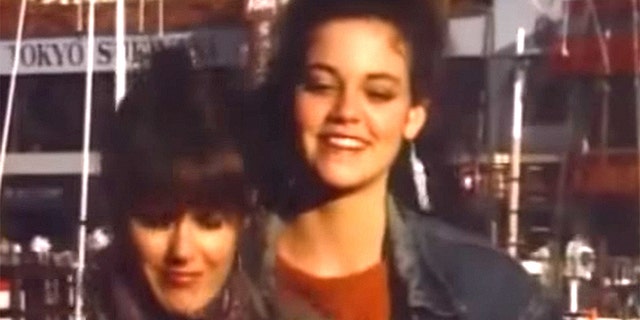 One challenge Danna faced during her writing process was selecting only a handful of memories that revealed who Rebecca was when cameras stopped rolling.
"Oh gosh, one [favorite] memory?" she said. "How about maybe a million and a half memories? I remember she had just turned 17. She was in New York. One day, she went down to the subway. She had to go for some audition. And she was sitting on a bench in the platform. And in front of her was a young guy with a sharpened screwdriver who was pacing back and forth in front of her, slapping the sharpened screwdriver on his hand.
"There was a young woman in front of him who was clearly terrified. And Rebecca marched over to the young woman, a total stranger, and said, 'Hi! It's nice to see you! Come on, let's go get coffee.' She took her by the hand and pulled her up the stairs. I was so proud. She was so brave and such a quick-thinker."
Some viewers may be surprised Danna also incorporated humor at times in her solo show. She insisted it was crucial to telling her story.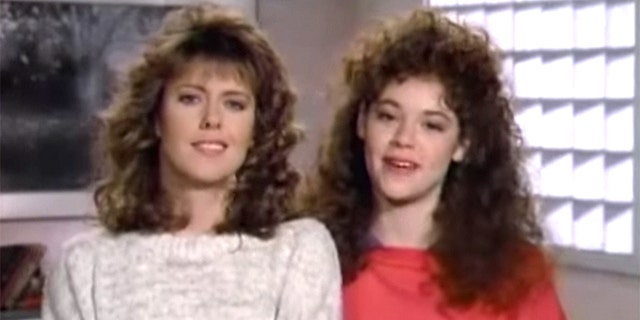 "I made sure there were lots of laughs in the show," she explained. "I was very happy about that because you cannot drag people through so much misery and not given them something to make them smile.
"And I guess it depends on who you are before the awful thing happened to you. Humor was such a part of our lives. And Rebecca's too… We had so much fun together and I think that strand continues on."
In 1989, Los Angeles Police created the nation's first team specializing in stalking investigations. In 1991, Bardo was convicted of capital murder and sentenced to life in prison without the possibility of parole.
Then in 1994, California passed the Driver's Privacy Protection Act, which prevents the Department of Motor Vehicles from releasing private addresses.
Danna wouldn't call herself brave for pouring her grief on stage. However, she does hope her story will leave audiences with a simple message.
"I see parents who are disappointed in their [children] because they have expectations that the kids can't live up to," she said. "And I guess if they were to take something it would be to just admire their children for who they are and tell them so. Rebecca had the passion, energy and courage to pursue her talent.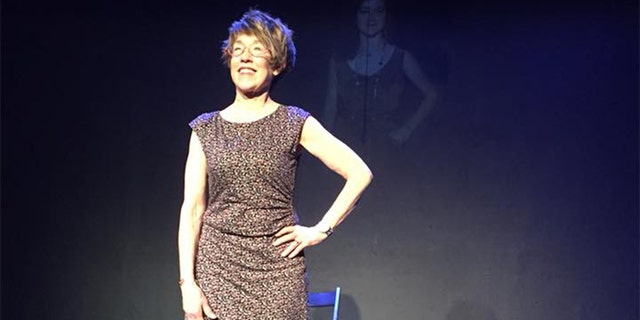 "But even so, don't ever suggest in thought, word or action that they have disappointed you. That's one thing I think would be nice. [And] I'm so happy people are remembering Rebecca."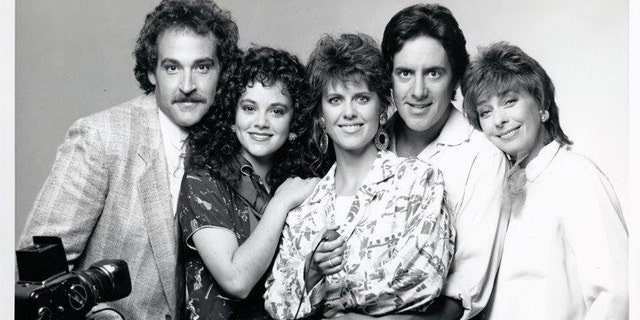 Danna is currently regrouping right now, but dreams of doing another run in Los Angeles, the Prague Fringe Festival next spring and Paris. For future show dates, visit youinmidair.com.