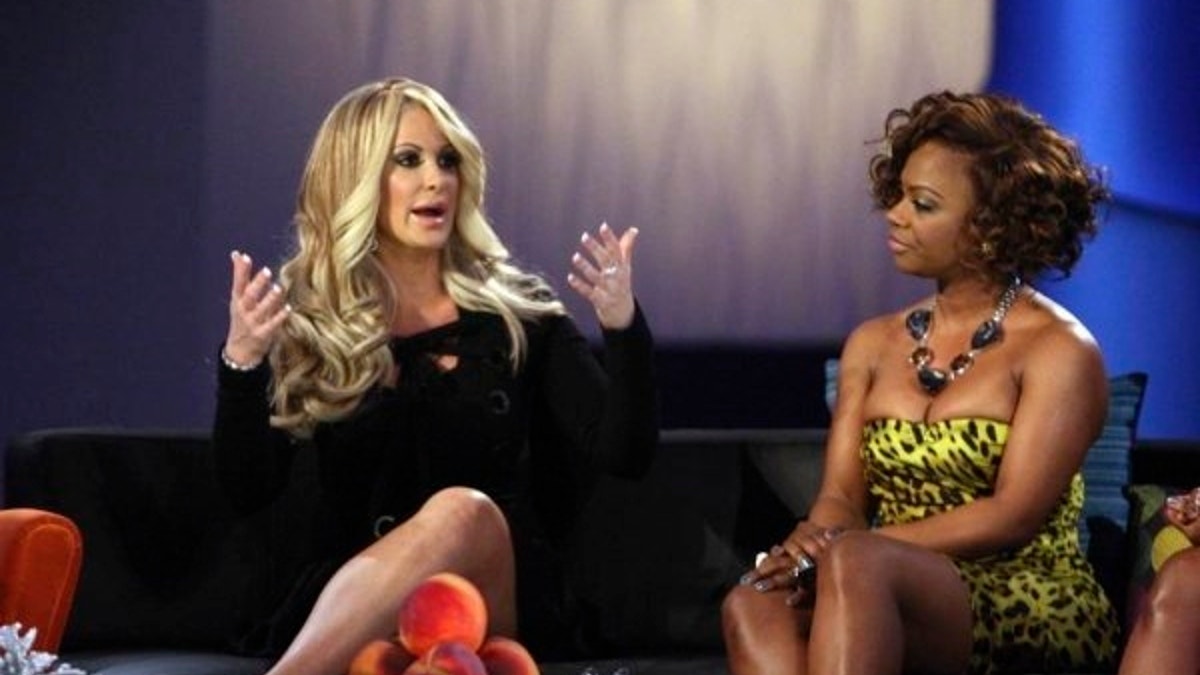 Maybe the "Real Housewives" should just stick to reality TV and stay out of the recording studio.

After all, for some "Housewives" stars it seems music has somehow gotten them into more trouble then their antics on TV.

"Real Housewives of Atlanta" star Kandi Burruss is suing her ex-costar Kim Zolciak for money she alleges she should have been paid for Zolciak's song "Tardy for the Party."

Kandi, who has penned major hits like TLC's "No Scrubs," said she wrote Zolciak's song but didn't profit from it.

The suit was filed in an Atlanta court on March 12, according to RadarOnline, and claims the song was released without Burruss' "authorization, license or consent."

And Burruss has wrapped another Atlanta housewife into the suit by hiring co-star Phaedra Parks as her lawyer.

According to Radar, Burruss wants a temporary restraining order issued in order to stop any future sales of the song.

Back in October, she addressed the drama in a blog post she wrote for Bravo's website.
"I hardly got anything from Tardy for the Party. That is the truth," she wrote. "I am not mad about it. I really blame myself because I didn't handle my business correctly."

Now, it seems she's decided to set things right… in court.