'Real Housewife' Gretchen Rossi Fights Claims She Set Up Fake Leukemia Charity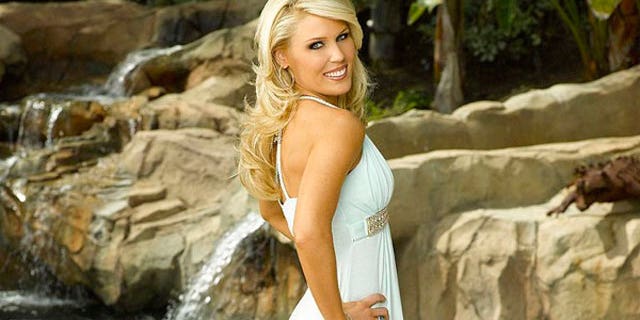 LOS ANGELES – "Real Housewife" Gretchen Rossi is hardly a stranger to drama, but the O.C.-based reality star ignited a firestorm recently when news broke that a charitable memorial fund she set up last year didn't actually exist.
According to Rossi, she received verbal confirmation last year from the Leukemia & Lymphoma Society (LLS) that the Jeff Beitzel Fund, founded in memory of her late fiance, would be established through their organization. But Rossi tells Tarts that she was unaware that the agreement was not carried out on their end.
"I was always under the impression that the fund was set up with them. After speaking with them now, I realized it was not their intention to not communicate the details of how restricting funds within the organization works. They are a large organization with a lot of moving parts," Rossi explained exclusively to Pop Tarts. "I was told by a former employee last year that all money raised could be restricted into a fund we would call 'The Jeff Beitzel Memorial Fund.'
SLIDESHOW: The Hottest 'Real Housewives'
"I was then told that it would be at my discretion how those funds would be used within the organization (i.e. research, patient services etc.). It has since been brought to my attention that the fund was never actually set up."
The LLS have since come forth and issued an apology to an "upset and embarrassed" Rossi, who has taken quite a public bashing across the Web over the "miscommunication."
"A fund has not been set up by LLS and we apologize for any embarrassment this may have caused Ms. Rossi. The Leukemia & Lymphoma Society will work with Rossi to identify a researcher who will be named in Jeff Beitzel's memory," the organization said in a statement on Friday. "LLS appreciates the effort put forth by Ms. Rossi."
SLIDESHOW: 'Real Housewives' Scandals
And the whole saga has certainly been one big learning curve for the 32-year-old.
"I have learned that even when receiving information from an organization as large as LLS that it would be prudent to verify what I am being told," Rossi added.
The Bravo starlet (who is currently trying her hand in the music biz) now plans to use the funds previously raised and any additional funds, such as the forthcoming proceeds from the iTunes downloads of her latest song "Nothing Without You," to help support the LLS mission to cure leukemia, lymphoma, Hodgkin's disease and myeloma, and improve the quality of life for patients and their families.