R. Kelly announces tour dates amid 'cult' claims
R. Kelly said in a video message on Thursday that he's going back on tour despite being embroiled in a scandal in which he has been accused of having a "cult" of women in his homes in suburbs outside of Atlanta and Chicago.
Kelly has denied the allegations.
"Despite all of the crap y'all hearing I will be coming to the East Coast to do my show," Kelly said in his recorded message
According to TMZ, the "I Believe I Can Fly" singer will perform three concerts kicking off on Friday in Virginia Beach.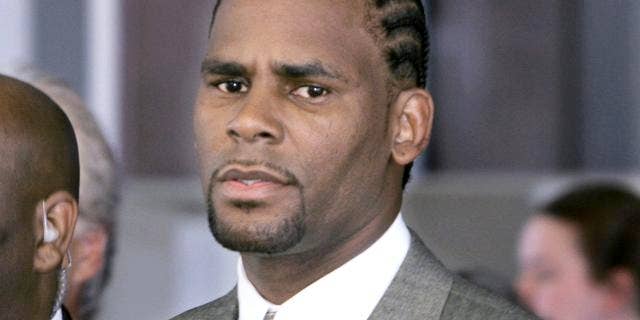 The "cult" accusations were made in an explosive report from Buzzfeed saying that the R&B artist groomed women to serve his sexual needs and took complete control of their lives.
R. KELLY ACCUSED OF HOUSING A 'CULT' OF WOMEN IN SHOCKING REPORT

Kelly's lawyer told the gossip site of the claims: "Mr. Robert Kelly is both alarmed and disturbed at the recent revelations attributed to him. Mr. Kelly unequivocally denies such allegations and will work diligently and forcibly to pursue his accusers and clear his name."