Queen Elizabeth's 'rebel sister' Princess Margaret never forgave Princess Diana for shocking tell-all, book claims
Princess Diana's biggest enemy behind palace doors wasn't her husband, who was reportedly having an affair with his ex-girlfriend, but rather his aunt, the Countess of Snowdon.
British author Craig Brown recently published a book on Queen Elizabeth II's sibling titled "Ninety-Nine Glimpses of Princess Margaret," which attempts to demystify the high-profile royal depicted on Netflix's hit series, "The Crown."
Brown told Fox News he was able to track down friends and other sources close to Margaret, who died in 2002 at age 71 after suffering a series of health woes.
"People are willing to speak out about her," said Brown. "I supposed it's because of the length of time. Her contemporaries are still alive and their attitudes have changed. … And that era is now gone."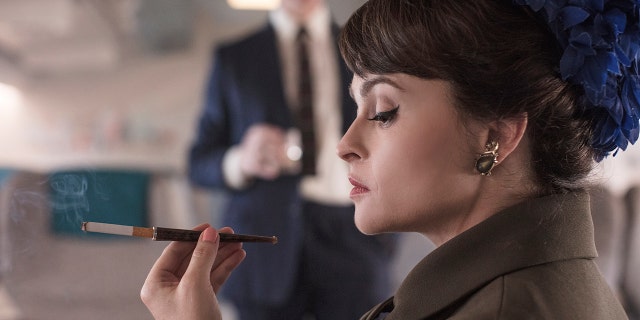 One of the tales many were willing to dish on was Margaret's strained relationship with the Princess of Wales, who famously gave a shocking interview in 1995 to BBC, declaring to 23 million viewers, "There were three of us in this marriage, so it was a bit crowded," in reference to her crumbling marriage to Prince Charles and his mistress Camila Parker Bowles.
Brown said Margaret, who was one of the first royals to openly welcome Diana into the House of Windsor, believed it was an unforgiving act of betrayal to the royal family.
"She wasn't keen on others misbehaving," said Brown. "Broadcasting your feelings to the world without a warning was considered an amazing kind of betrayal even if what Diana was alleging was true. Margaret was very unforgiving. She wouldn't even have magazines with Diana's face on the cover nearby. She would turn them over.
"And she wouldn't let her children talk to her. These were all royals living in Kensington Palace. But if you crossed swords with Princess Margaret, she was a very unforgiving type. Even if Diana had lived for another 30 years, she wouldn't have spoken to her."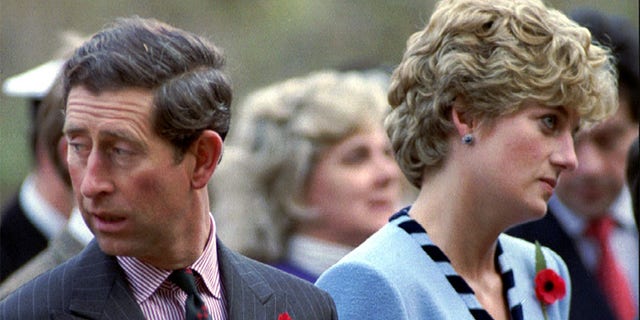 Charles and Diana divorced in 1996 after four years of separation. Diana died a year later in 1997 at age 36 from injuries she sustained during a car crash in Paris.
Brown claimed Margaret never forgave Diana, even in death. On the day of the princess' funeral, other members of the royal family properly bowed their heads as her coffin passed — except Margaret.
"Margaret offered only the most cursory of nods, almost as though she were warding off a fly," said Brown. "She also didn't like the flag being lowered to half mast."
And when there were talks of a statue being erected outside of Kensington Palace of the late princess, Margaret scoffed at the idea.
"She said, 'I'm not having that woman outside my bedroom window,'" claimed Brown. "She was a very difficult woman."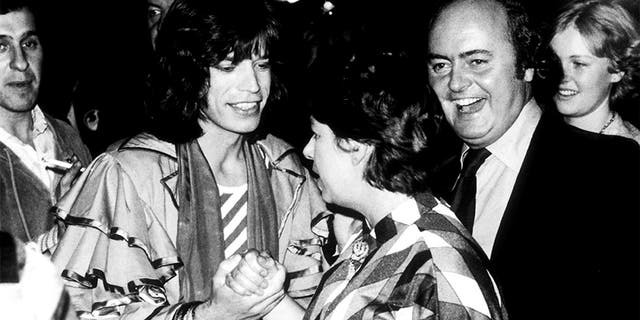 But Margaret was far from a well-behaved royal. In fact, Brown wrote Margaret spent much of the '70s on the Caribbean island of Mustique partying with Rolling Stones frontman Mick Jagger. She reportedly even had members of her staff to swim into the sea fully clothed just to bring her a drink.
While rumors have long persisted that the royal and the rock star had an affair, Brown said that was mere gossip.
"There's very little physical evidence that those two had an affair," he explained.
But when it came to heavy drinking, Brown claimed that was true. According to his book, Margaret's beverage of choice was vodka and orange juice, which she would down as a "pick-me-up" at 12:30 p.m. daily.
She would then allegedly have half a bottle of wine for lunch and then wait for her butler to wheel in her afternoon drinks tray by 5:30 p.m. She would then have more wine for dinner, followed by several whiskeys with Malvern water as a nightcap before her 2 a.m. slumber.
"She certainly smoked a lot," added Brown. "She was famous for these long cigarette holders, which she would use like a weapon. There are so many stories, even after my book was published, of people attempting to light her cigarette. She never took a light from a match. It always had to be a lighter. If you tried, she wouldn't inhale. And a lot of the times when she was very rude would be the result of drink.
"She once had to visit an old folks home. It was 10 a.m. and she had her gin and tonic for the day. When lunchtime came, these ladies cooked a delicious chicken dish. She looked at the chicken, then at her host and said, 'That looks like sick.' No one can be that rude without some excuse."
And it wasn't just Diana who felt Margaret's wrath. Margaret also greatly disliked Sarah Ferguson, the Duchess of York who, like Diana, also faced intense media scrutiny surrounding her marriage to Elizabeth's son Prince Andrew.
The couple divorced in 1996 after 10 years of marriage.
The Telegraph reported that after Ferguson, now 58, was photographed by paparazzi with financial advisor John Bryan apparently sucking her toes in 1992, Margaret sent a handwritten letter to the condemned royal blasting her inappropriate behavior.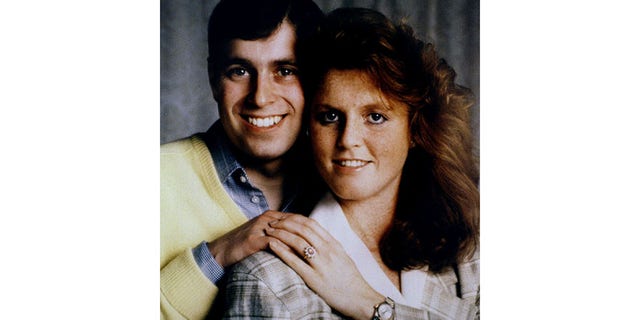 "You have done more to bring shame on the family than could have been imagined," wrote Margaret. "Not once have you hung your head in embarrassment even for a minute after those disgraceful photographs. Clearly, you have never considered the damage you are causing us all."
The letter reportedly reduced Ferguson to tears.
Brown added Margaret also allegedly feuded with Princess Michael of Kent, who in 2000 declared to a magazine she "had more royal blood" in her veins than any person to marry into the royal family since Prince Philip.
People magazine also noted that in 2002, it was revealed Elizabeth was covering the rent of Michael and her husband's posh apartment from her own private funds.
Brown said that if Margaret were alive, chances are she would have welcomed American actress Meghan Markle, who married Prince Harry in May and became the Duchess of Sussex. However, their friendship wouldn't have lasted long.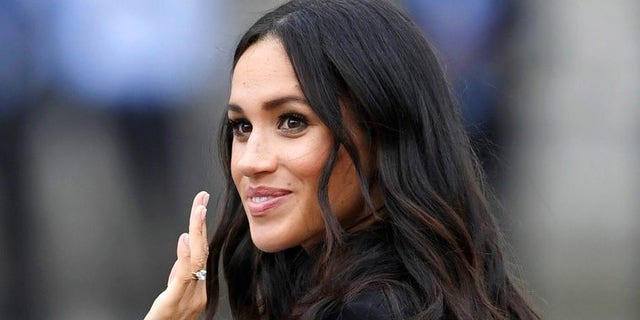 "Quite often these things started off very happily," he said. "But you can't tell with Margaret. With Diana and the Duchess of York, she loved them at first. They became friends at first. Certainly with Diana. She was Diana's favorite of the royal family because she was so welcoming.
"But at some point, Meghan would have done something wrong. Or even just with Meghan's father or sister being so difficult. Maybe that would have sparked something in Margaret."