Puerto Rican rapper Wisin reveals newborn daughter has rare, often fatal disorder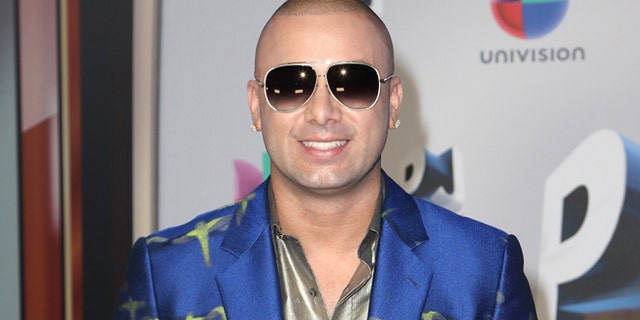 NEWYou can now listen to Fox News articles!
Reggaeton star Wisin and his wife Yomaira Ortiz revealed this week that their newborn daughter Victoria was born with the genetic disorder trisomy 13.
The 37-year-old Puerto Rican singer told Lo Sé Todo that his wife was suffering from depression because of the situation that the growing family is facing.
Victoria is the couple's third child.
"We're going through a difficult moment," he said in the show. "It's things that happen."
In a statement released by his reps, Wisin – whose real name is Juan L. Morera – said that Victoria is stable and asked for privacy during this difficult time. It's unclear whether prenatal testing showed the baby had the disorder.
"I have always respected and collaborated with the press about every aspect of my professional career. But on this occasion, our daughter's health is the most important thing for us," he said in the statement.
"In this respectful manner, we request the space to face this situation in the privacy of our family. We want to take advantage of this moment to thank everyone for the love that we have received. Like any other parent, we ask that you all continue to pray for us so that we can overcome this process and that our daughter will be able to recover soon. God will fulfill his purpose in our Victoria."
According to Stanford Children's Health, trisomy is a genetic disorder with a combination of birth defects including severe intellectual disability, and health problems involving nearly every organ in the system.
Most babies diagnosed with the disorder die by the time they are 1 year old but there have been a few reports of babies with trisomy 13 surviving to their teens.
Like us on Facebook
Follow us on Twitter & Instagram