Producers Guild Awards gets political during ceremony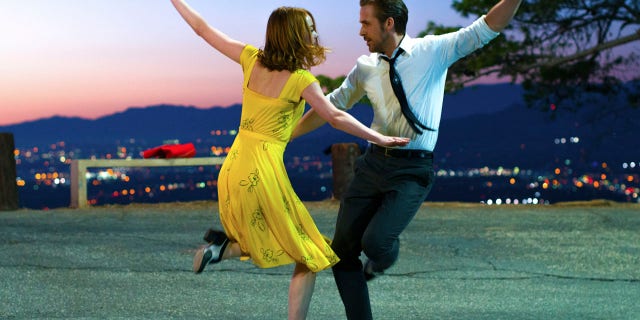 NEWYou can now listen to Fox News articles!
"La La Land" claims top honors at the 28th annual Producers Guild Awards on Saturday night in an untelevised ceremony.
The guild recognized the musical with its Darryl F. Zanuck Award for theatrical motion picture production, a prize that often precedes the best picture Academy Award.
The nominees for the guild's top film prize echo Oscars' best picture nominees this year, with the exception of "Deadpool."
While celebrating this year's outstanding film and television productions at the Beverly Hilton Hotel, many celebrities had political messages to share.
President Donald Trump's ban on refugees and visitors from several Muslim countries triggered protests in airports of cities, including: New York, Los Angeles, Chicago, Dallas, Seattle.
"Our America is big, it is free, and it is open to dreamers of all races, all countries, all religions," singer John Legend said while introducing "La La Land."
"Our vision of America is directly antithetical to that of President Trump. I want to specifically, tonight, reject his vision and affirm America has to be better than that," Legend added.
Ezra Edelman, producer and director of "O.J.: Made in America," which won the guild's documentary prize said, "Please keep telling stories that are about our humanity."
Dustin Hoffman presented the night's top prize. As producer Marc Platt accepted for "La La Land," he said, "The power of cinema cannot be denied and has no borders ... We must believe love can change our lives, much as it can change the world."
The Associated Press contributed to this report.