Problems Just Keep Coming for Paulina Rubio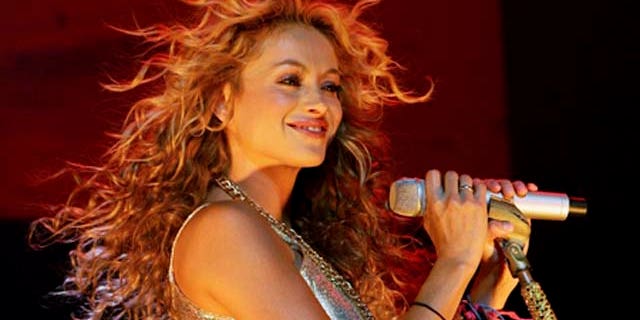 So far, 2012 has been a rough year for Latina pop star Paulina Rubio.
Now that the Rubio and Nicolás "Colate" Vallejo-Nágera are officially headed for divorce, TVNotas reports that while Rubio initiated the separation, it may cost her more then she bargained for.
Even though Vallejo-Nágera is a wealthy Spanish public relations executive, a close source to Rubio told TVNotas that Vallejo-Nágera is fighting for a piece of her fortune.
But Vallejo-Nágera may be in for a rude awakening.
Gisele: From Victoria's Secret to NFL Wife
A mere few days ago, word leaked that "La Chica Dorada" owes over $130,000 in Florida taxes. After previously being arrested and still failing to pay back her debts, Rubio is under investigation by the IRS. They have allegedly told Rubio that she has until June to repay her debts or her U.S. assets will be seized.
As these financial and legal battles raged on, Rubio performed at Espinoza Paz's concert in Plaza de Toros Mexico earlier this week.
Once Rubio took the stage in a blue sequin dress to sing the duet "Me Voy" with Paz, the performance experienced technical difficulties. They were booed off stage.
After the song was repeated three times, the 50,000 person audience was not happy with Rubio, and made sure she knew it. One of many performers who sang with Paz during the concert, Rubio was reportedly the only one not asked to return on stage for an encore performance.
FOX News Latino reached out to Rubio's team, but they refused to comment.
You can reach Kacy Capobres at:
KacyJayne@gmail.com or via Twitter: @KacyJayne
Follow us on twitter.com/foxnewslatino
Like us at facebook.com/foxnewslatino