Pro Wrestler Nick 'Manic' McCune helps police detain knife-wielding suspect at a Denny's
A professional wrestler had to put his skills to the test at a local Denny's when he assisted police in detaining a drunk man reportedly armed with a knife.
In a video shot at the local restaurant in Altoona, Penn., professional wrestler Nick McCune, who goes by the ring name of "Manic," can be seen assisting an officer in holding down a suspect until a second officer arrives. Once the uniformed police had control, McCune, dressed in a black tank top, calmly walks away from the scene.
"I was overly hungry. I wanted to get my food," McCune told Fox News in a phone call about the incident.
ROMAN REIGNS DISCUSSES HIS RETURN TO THE WWE AFTER LEUKEMIA FIGHT: 'I WAS NERVOUS THAT I WOULD HAVE RING RUST'
According to WTAJ, the man on the ground was 31-year-old Richard Hart, who was reportedly intoxicated and yelling at patrons in the restaurant. McCune entered after a wrestling match and found a fan upset by the man's "ranting and rambling." Police were called when he mentioned he had a knife.
"She was upset, so I sat down with her to try and figure out what's going on. She said there was a guy back there and that was calling her all kinds of names and threatening her. So, she was texting everybody asking them to get there because she didn't wanna leave. She asked the manager, he asked the guy to stop, but she still didn't feel comfortable," McCune recalled to Fox News.
"So I sat next to the guy and I had every intention on trying to make him go and say he's sorry to her until I saw he had a giant knife on his side. So I sat there for a couple seconds and then the manager came back over because the guy was ranting and rambling. He told him if he didn't stop he'd have to leave. That's when the guy grabbed a hold of his knife, he didn't pull it out, but he grabbed it and told them if they wanted to kick him out, he'd give them a reason to kick him out."
With that McCune claims he called 911 and had an officer on the scene in a matter of minutes and brought Hart outside.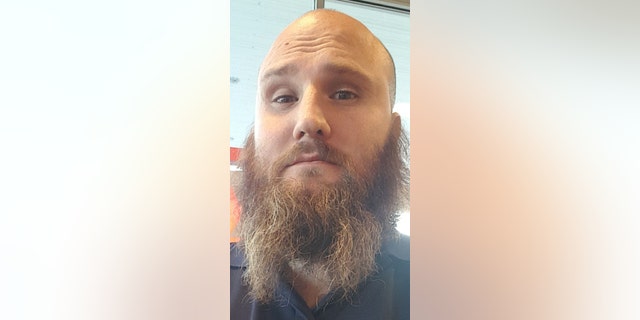 "When he went to go handcuff him is when the guy tried to get away, and he struggled," McCune said. "So, that's when I went outside and tried to help the cop."
McCune said he simply put his elbow on Hart's back and then grabbed his wrists and put them behind him. While a skillfull wrestler in the ring, this was a new experience for him.
"I never dealt with a guy with a knife before, but my wrestling training definitely came in handy."
Police eventually took the knife and got Hart in custody. He reportedly also threatened to shoot the officers, upping his reported charges to aggravated assault of an officer and terroristic threats, among others.
In a video post to his Facebook page, McCune, who told Fox News he tried to record in his persona as Manic, describes the incident in detail with the bravado and showmanship only a professional wrestler can accomplish.
"As we got there, there was this drunk guy mouthing off to one of our fans. He was threatening one of our fans!" Manic says in the video.
Manic went on to say that he was motivated both by a desire to protect one of his fans and a little stage jealousy.
FORMER WWE STAR FACING BACKLASH AFTER FORCING TAMPON DOWN RIVAL'S THROAT
"I called the cops on him! So now that everyone knows that when I say I'm going to call the cops, I mean I'm going to call the damn cops! Then the cops came, and that drunk guy, he had a knife on him. He tried pulling it out on the cops… So, Manic goes outside, this guy is resisting arrest, Manic helped the cops arrest that guy because he was getting the attention," he says in the video. "Everybody was staring out the windows at this drunk guy, and they weren't paying attention to me. So that's the reason why I helped the cops arrest him."
He continued: "The spotlight should be on us, and that drunk guy was taking that from us, and we couldn't have that."
CLICK HERE TO GET THE FOX NEWS APP
Representatives for the Altoona police did not immediately respond to Fox News' request for comment.