Prince Charles says he won't meddle when he's king: 'I'm not that stupid'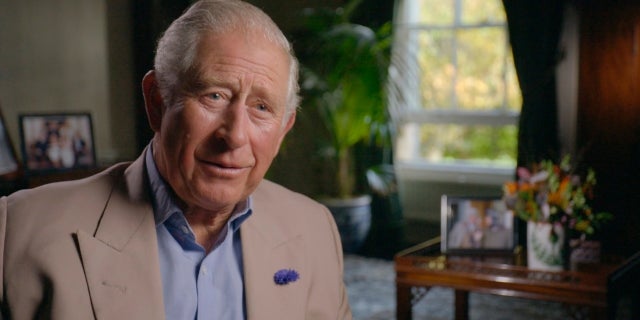 Prince Charles insisted that he would not meddle in controversial issues when he's king.
The prince has been criticized in the past for campaigning on issues such as medicine, architecture and climate change. He said in a BBC documentary to celebrate his 70th birthday he would take a back seat on campaigning when he is king and knows he will act to have differently when the time comes. Britain's monarchs are barred from interfering in politics.
"I'm not that stupid," Prince Charles told the BBC.
WHY MEGHAN MARKLE WON'T WEAR PAL VICTORIA BECKHAM'S DRESSES
"I do realize that it is a separate exercise being sovereign. So, of course, I understand entirely how that should operate," he continued.
The documentary, titled "Prince, Son and Heir: Charles at 70," followed Charles for 12 months.
He told the BBC that being the prince and king are two separate roles.
"It's vital to remember there's only room for one sovereign at a time, not two," he said.
PRINCE CHARLES EXPLAINS WHY HE FEARS FOR HIS GRANDCHILDREN'S FUTURE
"So, you can't be the same as the sovereign if you're the Prince of Wales or the heir," he continued. "But the idea, somehow, that I'm going to go on in exactly the same way, if I have to succeed, is complete nonsense because the two - the two situations - are completely different."
His sons, Prince William and Prince Harry, were also featured in the interview. William said he would like to see Charles spend more quality time with his grandchildren while Harry praised his dad for walking his wife Meghan Markle down the aisle.
The Associated Press contributed to this report.