Why Meghan Markle won't wear pal Victoria Beckham's dresses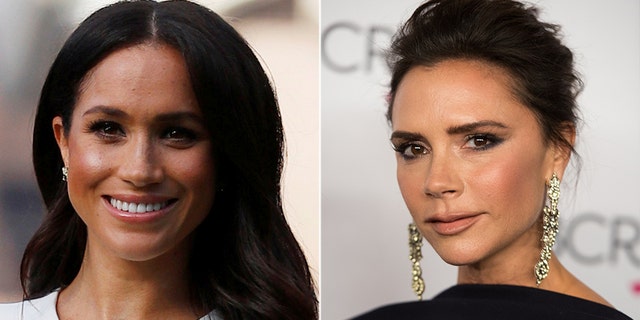 From Serena Williams to Misha Nonoo, Meghan Markle loves to support her best friends by wearing their fashion brands.
But dresses by her designer pal Victoria Beckham, who along with husband David Beckham attended Markle's royal wedding to Prince Harry in May, have made nary an appearance in the Duchess of Sussex's wardrobe rotation — because the 37-year-old royal doesn't think they flatter her.
"What I'm starting to learn is, even though things look amazing on the hanger, it doesn't mean they're going to look amazing on me," Markle told Glamour UK in 2017.
"For example, I love Victoria Beckham dresses, but I don't have the long torso to support that silhouette."
But while you probably won't spot her wearing VB-designed sheaths or shifts anytime soon, Markle's still found ways to shout out her friend: The Duchess of Sussex sported a white cashmere sweater by Beckham in one of her engagement photos with Harry.
This article originally appeared on Page Six.