Prince Charles explains why he fears for his grandchildren's future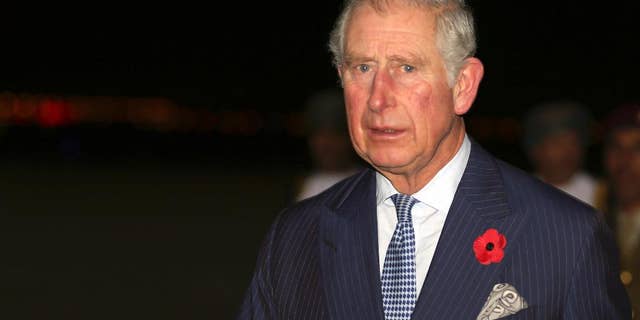 As he prepares to welcome his fourth grandchild, Prince Charles is opening up about his deep concerns about the "damaged and destroyed world" the next generation of royals may grow up in.
The prince reportedly spoke about the state of the planet and the impact of pollution during a visit to Ghana.
"I am about to have another grandchild actually. I suspect quite a few of you may too have grandchildren or will do soon," he said, according to the Telegraph.
"It does seem to me insanity if we are going to bequeath this completely polluted, damaged and destroyed world to them."
The 69-year-old royal is currently a grandfather to Prince William and Kate Middleton's three children, and is preparing for his youngest son, Prince Harry, to welcome his first child with new wife, Meghan Markle, in the new year.
NEWS: Meghan Markle's Mom 'Expected' to Spend Part of the Christmas Holiday With Daughter and Prince Harry
During his speech, at a seaside club, he also addressed the need to reduce waste, particularly plastic debris.

"A good start has been made," he said. "The matter of plastic debris in the environment, in particular, the ocean, is now on the agenda. We do, however, need to keep it there as the amount of plastic entering the ocean every year is, unbelievably, set to get worse rather than better. We cannot, indeed must not, allow this situation to continue."
NEWS: Prince Harry Snaps Sweet Photo of Meghan Markle Cradling Her Baby Bump on Royal Tour
The Brit has long supported issues surrounding the environment and conservation and recently revealed that he planted dozens of trees in honor of his eldest grandchild, Prince George, after his 2013 birth.
"As I get older, all I really long for is to plant trees," he explains in the documentary, "Prince, Son and Heir: Charles at 70."
NEWS: Prince Charles Cracks Jokes While Being Honored at GQ Men of the Year Awards
"I hope it will be quite amusing for George, as they grow up, and he grows up."
Meanwhile, Harry and Meghan have also been doing their part for the environment, planting trees in Auckland and soaking up the natural beauty of the Redwoods Treewalk in Rotorua during their recent tour of New Zealand.