Pressure on NBC exec to resign after revelation he dined with sex creep Harvey Weinstein before spiking expose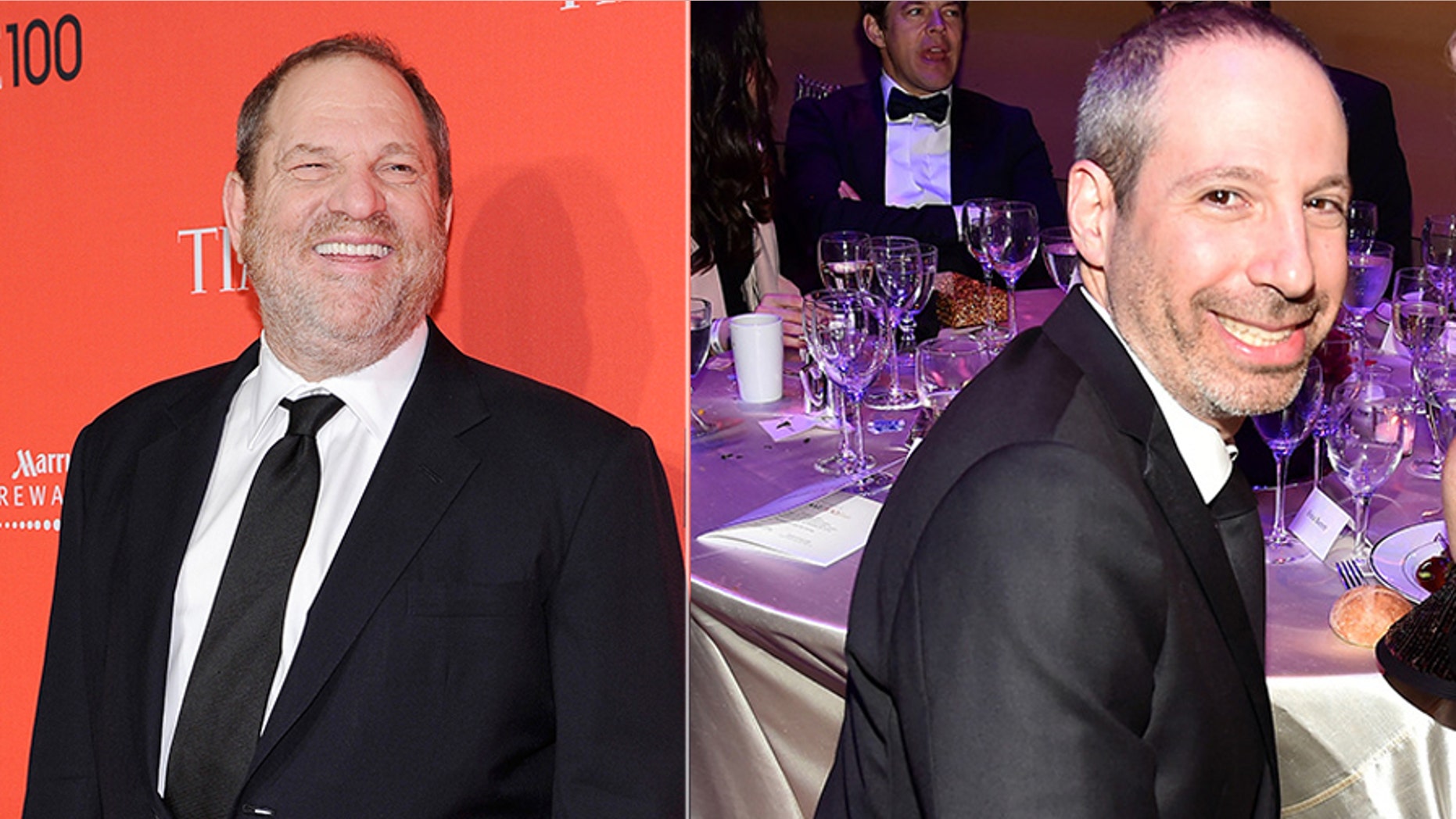 NBC News is coming under increasing criticism for its failure to investigate why its embattled president, Noah Oppenheim, spiked a bombshell story that would have been the first to expose Hollywood mogul Harvey Weinstein as a sexual predator.
An NBC spokesperson says the network is not investigating the matter, despite new revelations that Oppenheim sat at small table with Weinstein at an exclusive New York gala in April, when Oppenheim reportedly already knew that his reporter, celebrity scion Ronan Farrow, had obtained damning audio recordings in which Weinstein admitted groping the breasts of an Italian model.
University of North Carolina Associate Professor Lois Boynton teaches ethics at UNC's School of Media and Journalism. She feels that Oppenheim sitting with Weinstein "certainly raises ethical concerns," and while attending an event with a "Hollywood peer" may seem innocuous, the head of NBC News should have known better. Boynton pointed to the Radio Television Digital News Association and Society of Professional Journalists ethics codes, which are both clear about the need for journalists to work independently, be transparent and avoid conflicts of interest.
"Although Noah Oppenheim isn't in the reporting rank and file, the impact of even perceived conflicts of interest on his part as NBC News president can affect not only his own credibility but also that of the company… It would have been wiser for Mr. Oppenheim to distance himself – literally -- from Mr. Weinstein," Boynton told Fox News. "Perception carries a lot of weight. Human nature leads us to ask what conversations transpired between the two men during the gala."
The revelation — which came from Hollywood mega producer Gavin Polone, who fingered Oppenheim as one of Weinstein's "accomplices" — has been confirmed by Fox News and increased skepticism about NBC's insistence that Oppenheim had no relationship with Weinstein prior to the screenwriting executive killing Farrow's investigation, which Farrow would later take to the prestigious New Yorker magazine.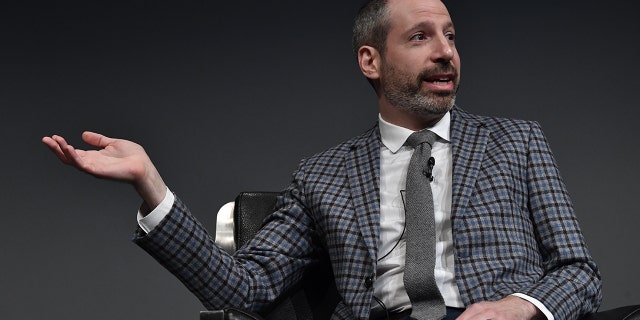 An NBC spokeswoman repeated that, "Noah has never had any relationship with [Weinstein], business or personal," but it appears the pair were socializing in black tie at a star-packed event after Oppenheim became aware of damning evidence obtained by his own news organization. NBC did not disclose this fraternization when it issued its original denials last week that Oppenheim had any ties to Weinstein.
"It is problematic when those who are in charge of reporting the news in a fair and balanced manner appear in any way to be aligned with, or supportive of, news figures on whom they may have to report," Canada's Western University journalism professor and ethic expert Romayne Smith Fullerton told Fox News. "I think the very appearance of bias can be read by audiences as problematic."
Oppenheim moonlights as a Hollywood screenwriter, and has screen writing credits on three produced films, including "Jackie", which was nominated for three Academy Awards (Oppenheim himself was not nominated). He is currently writing a screenplay about the escape artist Harry Houdini, to be produced by Lionsgate. He has told numerous colleagues that he's bored by his NBC News role and may return to Hollywood full time at any moment.
Some NBC insiders who spoke to Fox News on condition of anonymity, for fear of retribution by Oppenheim, say he had a clear conflict of interest and should have recused himself from the Weinstein investigation.
Oppenheim and NBC News have also been accused by Farrow and many others of lying when Oppenheim claimed that Farrow's piece did not meet NBC's reporting standards at the time they spiked it.
"One of the finest publications on the planet took a look at whatever Oppenheim took a pass on and felt it was worth the effort," Poynter Chief Media Critic James Warren wrote.
NBC News is not even exploring why Oppenheim spiked the story, despite numerous calls from outside NBC (and anonymous murmuring from within) for him to step down.
"Executives at NBC knew exactly what Weinstein was doing nearly a year ago," Fox News host Tucker Carlson said on Monday. "Instead of reporting it, they did their best to keep that information hidden from public view."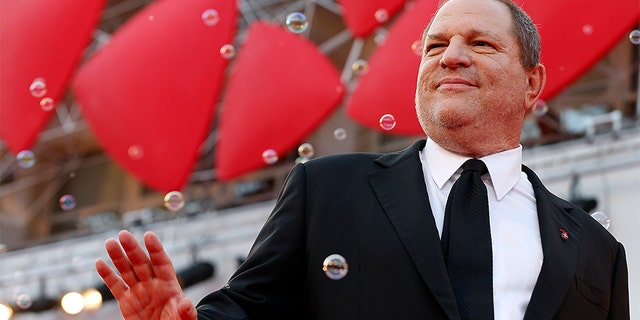 The pressure on Oppenheim has increased even as the Weinstein headlines have faded. Forbes published a story on Wednesday titled, "Should NBC News head Oppenheim lose his job over Weinstein expose debacle?" Breitbart Editor-at-Large John Nolte wrote that "hopelessly corrupt establishment media infested with Oppenheims is the problem," noting that the system is set up for privileged and connected individuals like Oppenheim to remain exalted and remunerated. Evening TV news watchdog Andrew Tyndall called Oppenheim's rationale "lily-livered" and liberal CNN even quoted a source calling NBC's decision "indefensible."
Farrow had begun reporting on Weinstein in January of 2017 and by March he had "acquired a damning and much-coveted audio recording in which Weinstein admits to having groped an Italian model," according to HuffPost. The same story alleges that Farrow landed an on-camera interview with actress Rose McGowan, during which she accused Weinstein of sexually assaulting her, prior to uncovering the audio.
"By April, NBC News had two big scoops in its pocket: an on-record interview with McGowan and the explosive audio of Weinstein admitting to sexual assault," the HuffPost wrote. "But Farrow was told by multiple NBC News executives and producers that the reporting and interviews he had conducted weren't sufficient for a televised story."
The Time 100 gala, which is packed with celebrities, occurred on a rainy April evening, after NBC News executives presumably knew about Farrow's investigation. NBC News employees are given multiple invitations to the exclusive gala in exchange for promoting Time's "The Person of the Year" magazine issue on the "Today" show. In addition to Oppenheim, "Today" hosts Megyn Kelly and Willie Geist represented the NBC cohort, along with NBC News chairman Andy Lack. Also there were Ronan Farrow himself and his mother Mia, the star of "Rosemary's Baby."
"I would say that yes it was unethical, both to sit with Weinstein and to pass on the story. Weinstein's ability to continuously harm women over the years depended on the complicity of other people in positions of power, who had the ability to draw attention to Weinstein's conduct. Refusal to work with him in light of that conduct would have brought this to an end long ago. The complicity is unethical; someone who turns a blind eye to a harmful act does something reprehensible, effectively facilitating it, especially if they gain from that complicity. Weinstein should have been stopped years ago, and many people are at fault for their passivity in the face of his actions," author and ethics expert John Hacker-Wright told Fox News.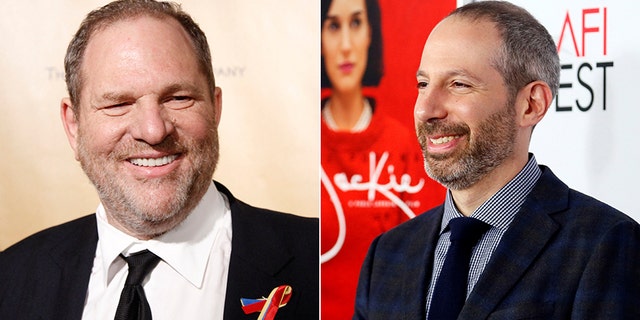 An insider familiar with the Time event told Fox News that seating assignments are carefully made, and that if Oppenheim scored a seat at Weinstein's table, it was probably a favor by Time's public relations department. An NBC representative tells Fox News that Oppenheim did not specifically ask to sit with Weinstein. Time did not respond to repeated requests for comment.
TV historian and journalism professor Robert Thompson doesn't think Oppenheim and Weinstein simply sitting at the same table is necessarily a conflict of interest, but it all depends on what was discussed.
"I don't know what happened at that table, I don't know if there were conversations at that table… that might be another story," Thompson told Fox News. "I'm not sure we know the details yet about what went into the decision not to go with that Ronan Farrow story."
Thompson said he needs more information to proclaim that Oppenheim violated "journalistic standards" by sharing a table with the man his news division was investigating.
"Then, of course, there are standards as to, when you are in the middle of that, how you interact with the subject of your investigation. These are delicate things," Thompson said. "I don't know how the two of them ended up at the same table, was it just where they happened to find their nameplate? If the two of them were colluding about not running this story… that would be one thing."
Boston University journalism professor Jon Klarfeld said Oppenheim's decision "certainly was unwise" and called it "another notch in the list of problems" that TV news organizations currently face.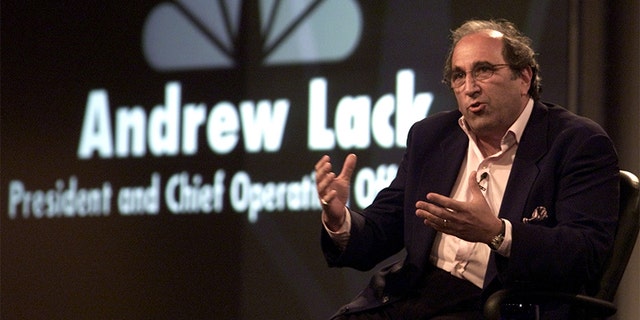 Meanwhile, Oppenheim isn't the only influential member of the Comcast/NBC family to have ties to Weinstein. Back in 2013, the movie mogul attended an Obama event at the Martha's Vineyard home of Comcast CEO Brian Roberts. The Weinstein Company has had TV programs on NBC Universal stations, and Weinstein reportedly begged NBC Universal executive Ron Meyer for support when the harassment allegations began to surface.
Oppenheim's boss, powerful NBC News Chairman Andy Lack, has remained silent as his subordinate takes heat for quashing the Weinstein story. Oppenheim's role at NBC is far smaller than that of his counterparts at other networks, since so much of NBC's news operation reports directly to Lack. "He doesn't do much other than spiking stories," said an NBC News insider of Oppenheim, who was also in the middle of NBC's decision to sit on the explosive Donald Trump "Access Hollywood" tape. That recording was eventually leaked to the Washington Post's David Fahrenthold, who is Oppenheim's friend from prestigious Harvard University.
"Andy will try to throw Noah under the bus for the Weinstein and the Megyn Kelly situations," said one industry insider, referring to the troubled roll-out of Kelly's new daytime show. "But Noah is far more shrewd and connected than Andy realizes."
NBC representatives did not respond to requests for comment from Lack. Farrow also did not respond to Fox News' request for comment. When Fox News reached out to NBC for additional information, a spokeswoman responded, "We continue to believe Fox News' coverage of this matter is motivated by competitive concerns."