Press blasts Trump for 'Pocahontas' reference, but ignores Warren's cultural appropriation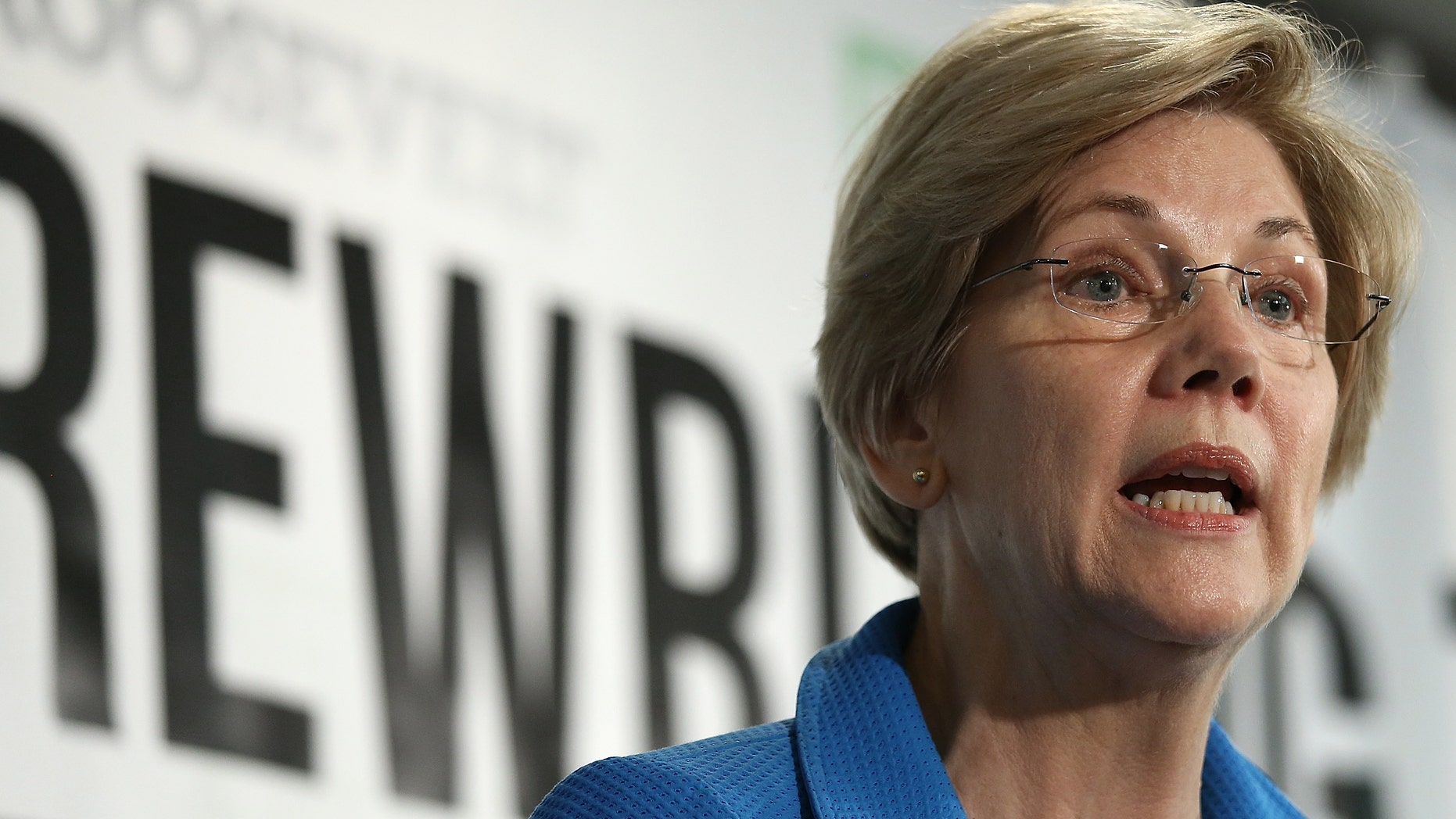 President Trump sent the mainstream media into a tizzy on Monday when he referred to Sen. Elizabeth Warren as "Pocahontas," but liberal broadcasters rarely explained the background of falsehoods that resulted in the Massachusetts Democrat's nickname.
Pundits and reporters were quick to label Trump's comment a "racial slur." Warren herself called it "unfortunate" and others questioned the president using the term during an Oval Office event to honor the work of Navajo code talkers during World War II.
CBS' "Evening News," ABC's "World News Tonight" and "NBC Nightly News" barely mentioned why Trump uses the term in the first place – but the origin of the nickname -- Warren's dubious claims of Native American heritage -- is newsworthy when trying to determine if it's an offensive slur or a well-earned moniker.
"The media don't want to explain that Sen. Elizabeth Warren built her entire career on the laughable claim that she was part Native-American."
The harshest criticism of Warren's misleading past came from ABC and NBC, which both used the same term and simply said she "came under fire" for claiming Native American heritage. Newsbusters' Nicholas Fondacaro wrote that the three networks "failed to do their due diligence and fully cover the origin of Trump's criticism" and "were more eager to slam their favorite punching bag," President Trump, when given the low-hanging fruit.
The truth is, Warren is probably not Native American but claimed she was to advance her academic career, which eventually landed her a gig at the prestigious Harvard Law School. The university even promoted Warren as a Native American faculty member back in 1996 in a Harvard Crimson piece on diversity on campus. The Boston Herald eventually revealed that Warren claimed to be Native American in 2012 when she was in the midst of a Senate race and it became a subject of great controversy. Warren regularly dodged questions about the subject at the time.
Since then, various reports found that Warren had been describing herself as a minority since the 1980s and she simply chalked it up to family lore that has been passed down but which she couldn't prove with actual documentation. The liberal Washington Post even gave up on trying to prove Warren's heritage, telling "readers to look into it on their own and decide whether Trump's attacks over Warren's background have merit."
Media Research Center Vice President Dan Gainor said Trump's comment is "the media's replacement for Pie-gate and it's about as useful," referring to recent controversy over whether or not White House Press Secretary Sarah Sanders baked a pecan pie for Thanksgiving.
"The media don't want to explain that Sen. Elizabeth Warren built her entire career on the laughable claim that she was part Native American. Rather than using an ethnic slur, Trump is actually defending Native Americans against Warren's disgusting abuse of affirmative action," Gainor told Fox News.
Warren claims that she never furthered her career by using her heritage as an advantage, but many critics disagree with the potential 2020 Democratic presidential candidate. She has offered ridiculous excuses such as listing herself as a Native American in order to get "invited to a luncheon" and because her grandfather had high cheek bones.
"I think what most people find offensive is Senator Warren lying about her heritage to advance her career," Sanders said during Monday's press briefing when ABC's Jonathan Karl asked about Trump's use of the "offensive" term.
Eric Trump chimed in on Twitter, noting that Disney's ABC News has made a ton of money from the movie titled "Pocahontas," so Karl shouldn't be so offended by the word.
"The irony of an ABC reporter (whose parent company Disney has profited nearly half a billion dollars on the movie "Pocahontas") inferring that the name is "offensive" is truly staggering to me," he tweeted.
"Pocahontas" is the title of a classic Disney movie, but it is also the name of a real-life Native American chief's daughter who is considered a hero in many circles.
Meanwhile, Gainor would prefer "Fauxcahontas" if Trump wants to give Warren a nickname.
"Because it makes it clear that the attack is not on an ethnic group, but on a left-wing politician and the media who refuse to out her for her actions," he said.
Cornell University law professor and conservative blogger William Jacobson said that Trump using the term during a ceremony honoring Native Americans and Warren claiming it was racist are both "cringeworthy," but feels "irreparable damage" has been done to Warren's brand.
"If Elizabeth Warren wants to rebrand herself, an apology for what she did would be a good start," Jacobson wrote. "But I don't expect that to happen. She's in too deep a state of denial."