Prejean Panic: Miss USA Contestants 'Scared to Death' About Evolution, Nudity Questions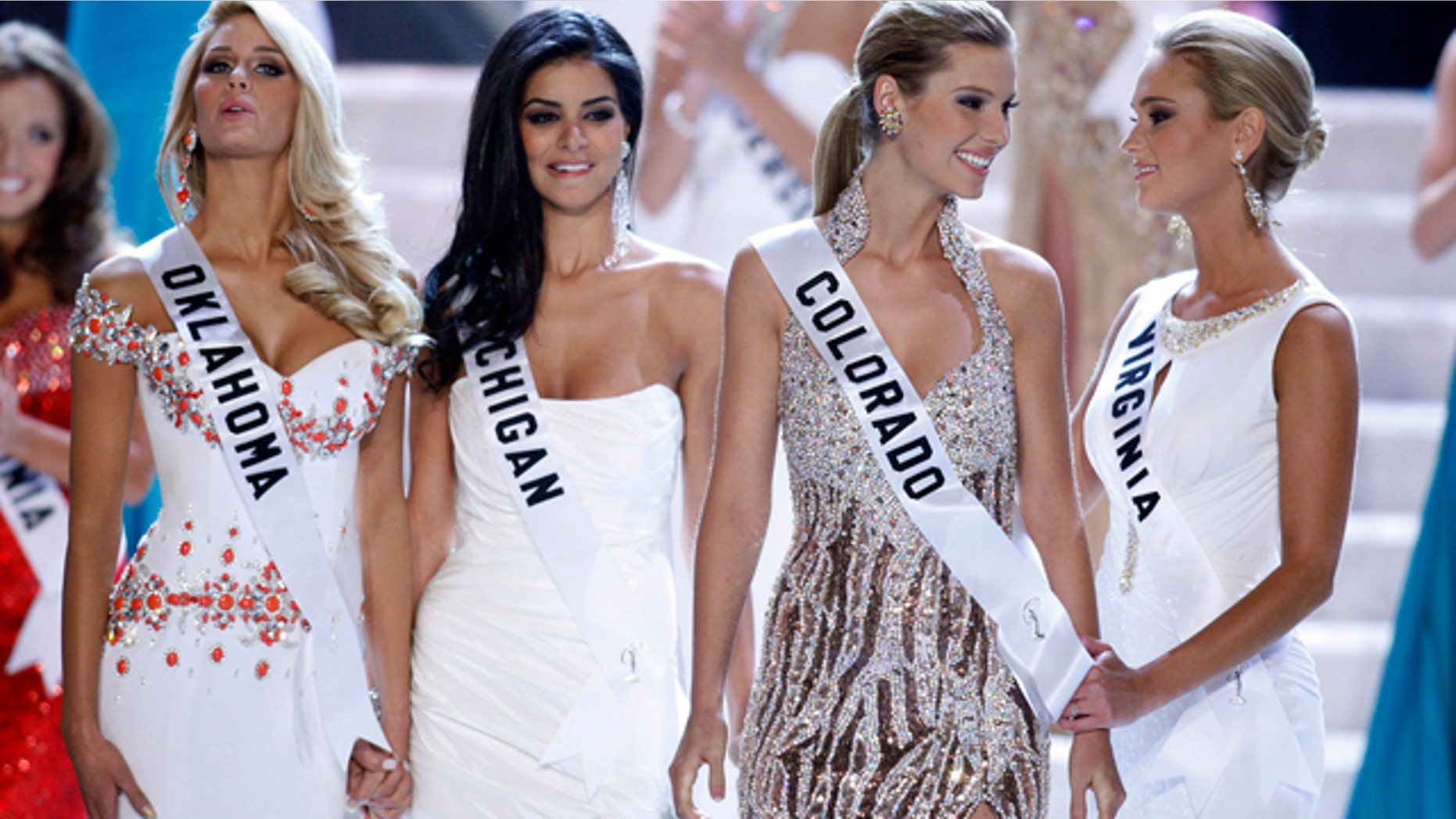 In on-camera interviews set to be posted on the official Miss USA website, 2011 pageant hopefuls are being asked if they believe evolution should be taught in schools, and if they would ever pose for nude photographs.
According to Paula Shugart, President of the Miss Universe Organization (MUO), which also operates Miss USA, these "topics are very relevant and in the news."
Others wonder if MUO is just trying to stoke a Carrie Prejean-style controversy in the days preceding its June 19 live telecast.
"The girls are scared to death. They witnessed with Carrie Prejean how a firestorm can create a road kill, and nobody wants to be part of a situation like that again," said Keith Lewis, who was embroiled in the Prejean saga in 2009, and is now the executive state pageant director for California, New York and New Hampshire. "The girls are concerned that there is a right or wrong answer. Polarizing questions often create a situation where you suffer ... if you agree, and if you do not. The girls need to answer in a way that brings them to a common ground."
Carrie Prejean was representing California in the 2009 Miss USA pageant when she was asked a question about gay marriage during the live telecast. "I think that I believe that a marriage should be between a man and a woman," she said. "No offense to anybody out there, but that's how I was raised."
Prejean came in second, and told FoxNews.com that she thought her answer cost her the crown. Later, after nude photos were published, she lost her Miss California sash and sued the Miss California organization, headed by Keith Lewis. The suit was later dropped.
So are questions regarding evolution and nudity relevant to a beauty pageant, or just controversy bait?
"The pageant officials are intimidating contestants into answering questions a certain way that are deemed 'politically correct' while discriminating against their own belief and opinions," says publicist Angie Meyer, who has worked with the Miss USA organization. "The Miss USA organization is choosing topics that are not only controversial, but intimidating."
Another factor that could influence how contestants answer is the makeup of the crowd.
MUO has given away a significant amount of free tickets to the Human Rights Campaign (HRC) to attend the live telecast. HRC are prominent champions for the legalization of gay marriage, the very topic that sparked the Prejean pandemonium two years ago.
The organization happens to be holding its leadership summit in Las Vegas on the same weekend, a source told Pop Tarts.
According to Meyer, the presence of a large contingent of HRC members in the crowd alone could be intimidating for the more conservative contestants if a question similar Prejean's is raised.
Miss Maine USA's Executive Director Mackenzie Davis disagrees, saying that the HRC's attendance is not in any way unfair as "Miss USA is a spokesperson for the nation, and should not be intimidated by any organization."
But Lewis says contestants' answers, and audience reaction, could impact whether or not they are selected as a semi-finalist in the high profile competition because for the first time in the pageant's 59-year history, the viewing public plays a role in deciding one of the semifinalists by voting for their favorites online.
"These answers could absolutely influence the final results, a girl could get into the top15 just by saying something that gets a massive amount of attention," Lewis said. "But I do think these are important questions, and it is important that the contestants know how to maneuver through these topics."