'Pawn Stars' in mourning after death of Richard 'Old Man' Harrison
The "Pawn Star" family is mourning the death of their beloved patriarch, Richard "Old Man" Harrison, who died Monday morning.
In memory of the late Harrison, the banner of his famous pawn shop's website, Gold and Silver, changed to feature a photo of the 77-year-old outside of his Las Vegas store.
PHOTOS: REMEMBERING RICHARD 'OLD MAN' HARRISON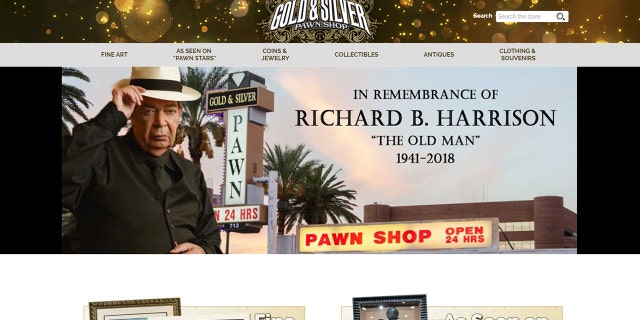 A shrine was also set up at the pawn shop which includes items such as Harrison's coffee mug, signature chair, hat and a life-sized cutout of him, according to TMZ. The gossip site reported that fans have been coming to the shop to pay their respects.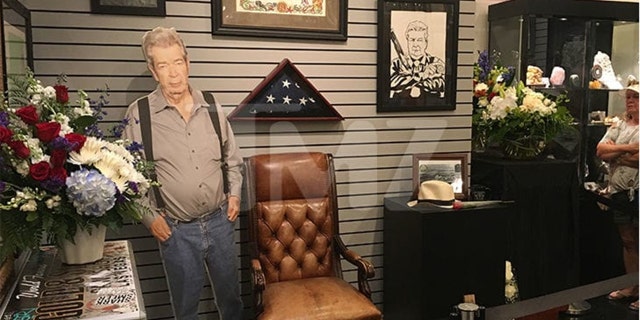 Others took to Twitter to share their condolences.
"Pawn Star" regular Austin "Chumlee" Russell tweeted: "It's hard to believe he is gone. He was such a big part of my life and treated me like family. I will miss him greatly and carry the lessons he taught me throughout my life. You could always count on him to straighten you out or make you laugh and both of those things I need."
The star also took to Instagram to share a tribute.
Actor Russell Crowe shared: "Just heard about Richard Harrison aka "the old man" from @pawnstars . RIP. My condolences to the Harrison family . Thanks for all the hours of entertainment Richard, my sons and I will miss you."
The mayor of Las Vegas, where the Harrison's famous pawn shop is located, tweeted: "Saddened to hear of the passing of @pawnstars Richard Harrison. A true ambassador for @CityOfLasVegas and a #DTLV fixture."
Earlier on Monday, the Harrison family asked for privacy as they mourn the loss.
His son Rick Harrison called Old Man "my hero" in a statement to Fox News.
"He was my hero and I was fortunate to get a very cool 'Old Man' as my dad. That I got to share him with so many others and they got to see what a great family man he was is something I am grateful to have experienced with him," Rick told us. "He lived a very full life and through the History television show 'Pawn Stars' touched the lives of people all over teaching them the value of loving your family, hard work and humor."
Harrison's grandson Corey reflected on his relationship with his grandfather in an emotional post on Instagram.
"I was lucky enough to spend 15 years of my life working with the old man. He wasn't just a grandfather, he was truly a best friend as well. I'm truly blessed to have had him as a mentor."
"We are deeply saddened by the loss of our friend Richard 'The Old Man' Harrison, a beloved member of the HISTORY and 'Pawn Stars' family," the History Channel told us. "He will be greatly missed for his wisdom and candor. Our thoughts are with the Harrison family during this difficult time."