Paul Reiser explains how he convinced Johnny Carson's nephew to help bring 'There's... Johnny!' to life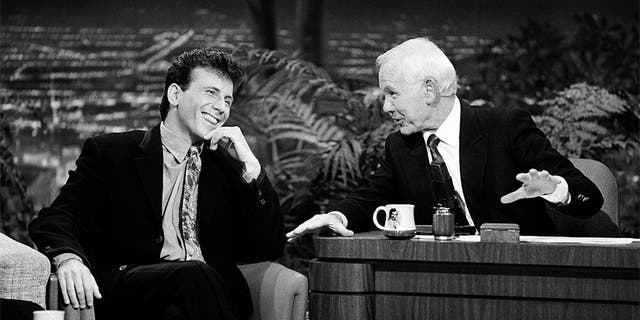 NEWYou can now listen to Fox News articles!
Paul Reiser has had Johnny Carson on his mind for several years – and he finally decided to do something about it.
In 2017, the 60-year-old launched a new show on Hulu titled "There's… Johnny!" which explores how a young Andy (Ian Nelson) becomes a gofer at "The Tonight Show Starring Johnny Carson" in 1972. The show also features Tony Danza as Fred de Cordova.
The actor chose to work behind the scenes on his latest project and serves as creator, producer and co-writer. Reiser told Fox News it's been a goal to honor his idol through comedy.
MORE: PAUL REISER SHARES 'MAD ABOUT YOU' REBOOT UPDATE
Carson, still celebrated as "the King of Late Night TV" died in 2005 at age 79 from emphysema. He hosted the "Tonight Show" from 1962 until 1992.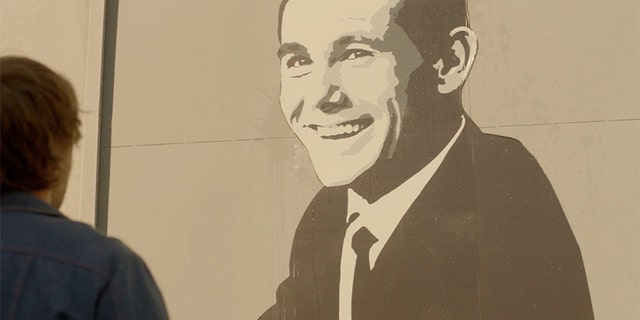 "In '72 I was 15 [and] 16, so I was watching Johnny Carson every night, or at least most nights where I could stay up," Reiser recalled. "It just seemed like the coolest place in the world… I usually tuned in mainly to see my favorite comedians. So that time always fascinated me.
"[And] it just always seemed like they were smoking and drinking and people would then casually walk by… So once we started playing with this idea, we wanted [a character] who would be as wide-eye as possible… And then there was no shortage of ideas."
But Reiser didn't just need his imagination to bring Carson's world back to life. When he started off his own successful showbiz career as an aspiring comedian from New York City, the now Emmy-nominated star managed to sit on the coveted couch alongside the smooth-talking host.
"That was the goal," said Reiser. "If you could get on the 'Tonight Show,' that was the standard. So it felt like a great validation… I had played it in my mind so many times, so when I finally got it, it felt surprisingly comfortable. And then when we recreated the set for the show, it was eerie… Because I knew what it felt like to sit on that couch. It was electrifying.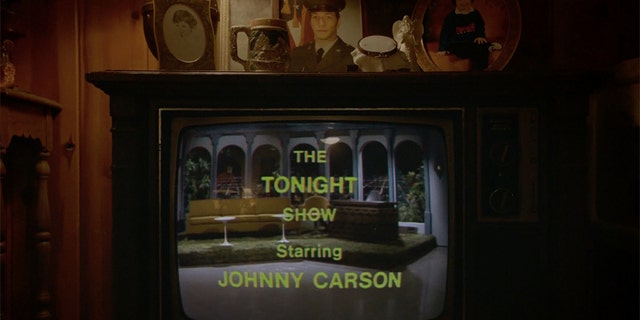 "If you're a young comedian, but someone has never heard of you, if you've done the 'Tonight Show,' then people think you must be good. That was the only currency people understood. Certainly my parents did. For them, it was like, 'All right, he spent all those years staying up late in clubs and making $7 a week, but now he must be OK because he was on 'The Tonight Show.' There was no other show that had that stamp of approval."
The New York Times noted Joan Rivers was one of the countless comedians whose careers took off after appearing on Carson's show. In 1965, he declared, "God, you're funny. You're going to be a star."
Reiser confirmed Carson was always eager to give a talented comedian his or her first big break just to keep audiences entertained and glued to their screens.
"I remember the very first time, I had to perform stand-up," he explained. "And every time after that, I just went and sat down and did material with Johnny's help. My recollection is how skilled Johnny was and how gracious he was. And he loved comedians and he loved to have comedians do well.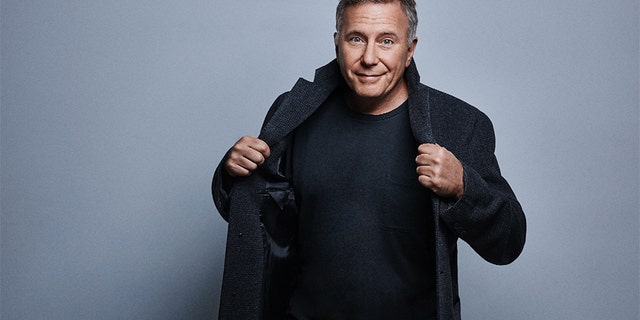 "And sitting on that couch was a big deal. And it never got old. No matter how many times you did it… And Johnny would always help you to set up the joke. And on occasion when I got a laugh out of him – that was always a treasure. To get a genuine laugh out of Johnny was a great feeling."
And when it came to launching "There's… Johnny!" Reiser managed to get help from Carson once again.
Reiser revealed after years of being persistent, he convinced the Johnny Carson Estate to participate in the series.
"The Carson company is run by his nephew," said Reiser. "And when we told him the story, he laughed and said, 'That's my life story.' He got a summer job working in his uncle Johnny's show. His summer job became a longer job and before you know it, he's there forever. No matter how much he screwed up, everybody said, 'Well, that's Johnny's kid. You can't touch him.' We obviously didn't know that, but thought it was perfect."
And Reiser's determination worked. The estate granted him permission to use actual footage from "The Tonight Show" from its entire duration, giving viewers who didn't grow up with Carson the chance to experience for themselves his undeniable charm and charisma.
"I think that's part of what makes this show so special and unique," said Reiser. "Nobody else has it. To be able to use actual footage of Johnny as the show these characters are creating and making every night, it really gives it authenticity… And for me, it was just an extra bonus of joy to go through these clips and pick them out. It was an embarrassment of riches.
"Most of them I haven't even seen. A lot of them I remembered, but haven't watched in 40 years. Not only do you see these guests again, but you can watch Johnny's skill. He was just so good. He really set the standard."
But one thing Reiser refuses to do is have an actor play Carson.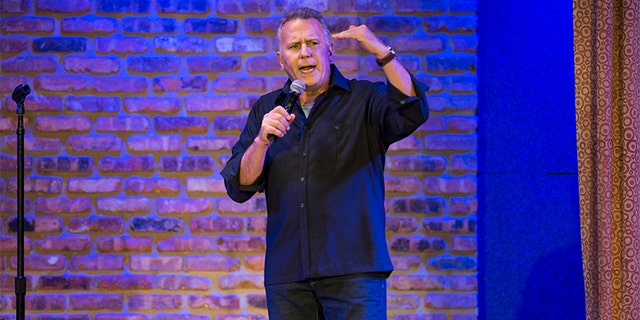 "I didn't want to see some guy try to imitate him," he explained. "And the experience I wanted our audience to have was the same experience you had back then. You felt like you knew him. He was your favorite uncle. He was your father's cool friend. But you didn't hang out with him.
"When he moved, walked around, I remember this feeling like the building was on lockdown… And seeing him in person, I remember he was average height, average build. He wasn't particularly memorable… But when you saw him on TV, he just became taller and more powerful."
Reiser added, "We wanted to represent him as America saw him… Johnny was a mythical figure."
"There's... Johnny!" is currently available for streaming on Hulu.