Patrick Warburton 'desperately avoided' Jerry Seinfeld on set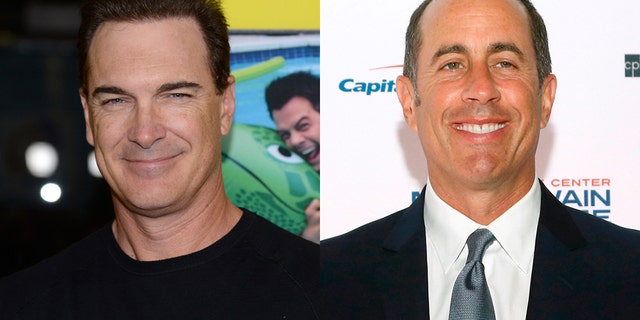 Patrick Warburton, who played Elaine Benes' on-again, off-again boyfriend Puddy on "Seinfeld," says he desperately avoided Jerry Seinfeld on set.
"The reason being I just didn't want to stick my foot in my mouth or say something stupid," the 51-year-old actor told News.com.au in a recent Q&A. "I wanted to hit my marks, I wanted to get the laughs and I wanted him to say, 'I like that Puddy character, let's bring him back.'"
Warburton, a fan favorite, appeared in a number of episodes from 1995 to 1998.
"As social and as generous as [Seinfeld] is and as good a guy as he is, I think he probably likes to not be bothered, so I didn't want to ask any dumb questions … I just wanted to stay out of his way," Warburton dished. "I haven't seen him in years, but I miss him."
Warburton said he got to know Seinfeld, 61, better when they worked on 2007's "Bee Movie," nine years after the show went off the air.
"Everybody in that cast, they were all so remarkably down to earth," he said, looking back on his memories. "I'm still friends with Jason Alexander (who played George Costanza) to this day."
This article originally appeared in the New York Post's Page Six.