Patricia Heaton blasts CBS over report about Iceland's Down syndrome abortion rates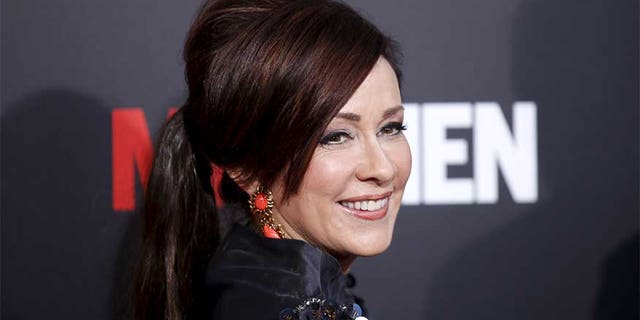 Patricia Heaton is outraged by a recent CBS report about Iceland.
CBS reported Sunday that the majority of expecting mothers in the country or "close to 100 percent" who received a positive test for Down syndrome "terminated their pregnancy."
The network tweeted on Sunday, "Iceland is on pace to virtually eliminate Down syndrome through abortion. #CBSNOA learns more, tonight at 10pm ET/PT."
The 59-year-old actress took to Twitter with a heated reply, taking aim at the wording of the CBS tweet and Iceland in the process.
"Iceland isn't actually eliminating Down Syndrome. They're just killing everybody that has it. Big difference," she wrote.
Heaton wasn't the only one who was angry over the claim. Many viewers also used social media to share their frustration:
This isn't the first time the Emmy award-winning star voiced her political beliefs.
Back in 2014, Heaton admitted to TheBlaze that her pro-life stance is not a popular one in Hollywood.
"Many of the celebrities on the list are my friends, but when it comes to championing abortion, we go our separate ways," she said. "In the Hollywood community, I'm the only one I know who says anything about it. I feel like I'm supposed to."
She added, "I find it impossible to subscribe to a philosophy that believes that the destruction of human life is a legitimate solution to a problem that is mostly social, economic and psychological."
In 2016, Heaton shared a link to a crisis pregnancy center and maternity home called Northwest Center, a D.C.-based organization that provides women with pro-life alternatives to abortion.