Pamela Anderson defends anti-porn stance after fans, porn industry call her a hypocrite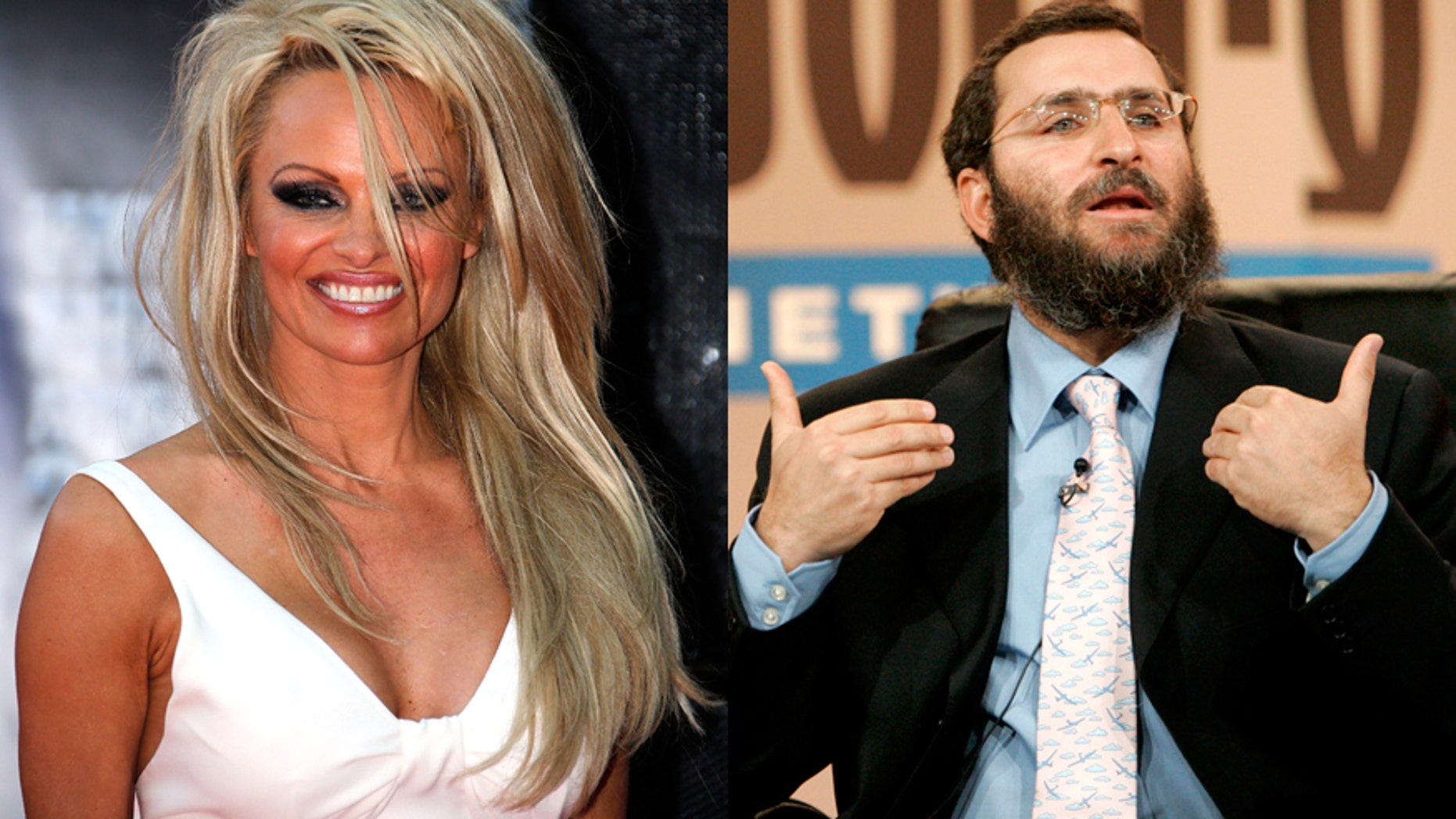 Pamela Anderson is firing back after receiving criticism for an op-ed she penned last week with Rabbi Shmuley Boteach saying porn is bad for men.
Anderson, who is Playboy's all-time record holder for nude pictorials, including one this year, defended her Wall Street Journal op-ed where she said "porn is for losers." Anderson and Boteach told FOX411 while they are not ones to judge people who view porn, they believe it shouldn't become a replacement for sex.
"We're not here to moralize or judge people on porn viewing," they told us. "We're rather saying that when porn becomes a replacement for real, live, sexual interactions between loving adults, we're all in trouble. When the impersonal nature of porn supplants the passion and intimacy of real lovemaking, then we've lost the ability to connect. And the growing addiction to porn is creating a level of sexual desensitization that requires a national conversation. Porn is teaching men to view women as caricatures who are all cover and no book, all form and no substance. Both men and women deserve better."
Following the duo's op-ed, the porn industry is saying the former "Baywatch" star is a hypocrite, and that they aren't the problem -- society's puritanical view of sex is.
Adult filmmaker Todd Fligner told FOX411 he thinks Anderson's behavior is "outrageous."
"Pamela Anderson, with all due respect, is absolutely outrageous," he explained. "Also, she has teamed up with Rabbi Shmuley who is quite hypocritical and has a very shady past. It is absolutely outrageous. I think Pamela Anderson is concerned about her kids and with her lifestyle she might be concerned that they might follow in her footsteps."
Fligner defended porn and noted that it in fact saves marriages.
"Having been in the industry and seen it from the ground up, our movies help marriages. I believe that my movies, that couples have watched, have saved more marriages than all the marriage counselors combined. Because instead of straying and cheating on your husband or cheating on your wife, through my movies and other adult movies, couples can now experiment without straying."
Not only is Fligner upset with the model's stance on porn but the Twittersphere has also called Anderson a hypocrite.
The 49-year-old has had two sex tapes leaked—one with Tommy Lee in 1995 (her husband at the time) and another one with Bret Michaels in which images of the video appeared in Penthouse magazine in 1998.