Pamela Anderson bares backside in film trailer after she calls for ban on porn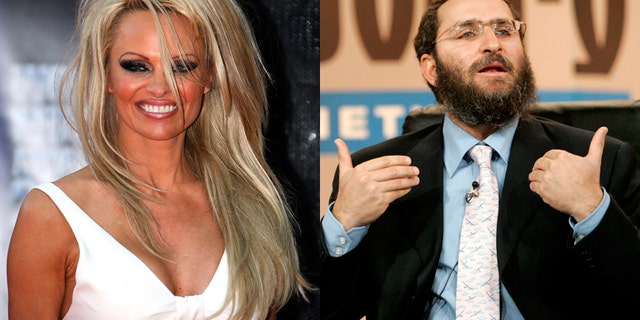 NEWYou can now listen to Fox News articles!
Pamela Anderson is seen disrobing in a trailer for her new film, "The People Garden," just a week after the porn industry called her a hypocrite for an op-ed she wrote calling a ban on porn.
Anderson's publicist, Ann Gurrola, defended the former Playmate's film and sees no comparison to porn.
"In all honesty 'The People Garden' is a beautiful and artistic film, and yes defining what is obscene in pornography is indeed up to each individual, but I really don't think there is any comparison between her stance on porn and her role in the film," she told FOX411. "There was no degradation involved with the making of this film."
In the film, Anderson plays Signe—a former 90's sex icon. The movie follows a woman in Japan searching for her missing rockstar boyfriend.
The op-ed in which Anderson co-authored with Rabbi Shmuley Boteach, said "porn is for losers." Rabbi Shmuley was not able to comment on her film, however he did tell us Anderson is the best woman to speak to topic of pornography.
"I know many people have said well Pamela was posing for Playboy -- which she obviously doesn't deny -- so how can she represent this message?" he explained. "And my response to that has been who better to understand that message than Pamela. Who better to understand how men relate to women when they see them as sex icons. Who better to understand how that can impair relationships when you strip women of their humanity or your strip them of any deeper higher desire to be in romantic relationship."
Many in the porn industry called Anderson a hypocrite but Rabbi Shmuley noted that everyone can have their opinion but it is wrong when people use it as insults.
"They are of course entitled to their opinion, we are not arguing for any kind of censorship, we are arguing for a national conversation on the subject. I think they can disagree with her respectfully without using personal attacks or personal insults.
The 49-year-old has had two sex tapes leaked—one with Tommy Lee in 1995 (her husband at the time) and another one with Bret Michaels in which images of the video appeared in Penthouse magazine in 1998.