Oscar predictions: Who will win in the ten major categories?
It's Academy Awards night. You're gathered with a large group of family and friends to watch the annual ceremony on TV. You have a pool going, to see which of you is best at predicting the winners.
There's a lot at stake. Your reputation as an entertainment authority is on the line. (Not to mention the ten bucks required to take part in the pool.)
As each envelope is opened, you boldly call out a name – seconds before the Oscar presenter says the same name. This repeatedly happens over the course of the three-hour telecast.
Your family and friends look at you and wonder how you could be so confident (and so accurate) category after category. Sure, they knew that you were brilliant – just not THIS brilliant.
You simply laugh, collect your cash, and wish everyone better luck next year.
You then thank yourself for going to the FOX411 to read my annual Oscar predictions.
At least, I hope that's how it goes. Last year I went nine for nine in the major categories, enabling countless 411 readers to win their Oscar jackpots.
This year may prove to be a bit more difficult. There a few races that are excruciatingly close. Will it be "Birdman" or "Boyhood?" Anderson or Inarritu? Cooper or Keaton? I've spent months tracking the races, speaking to voters, and making calculations.
Here are my final, foolproof and fearless predictions. Good luck, and may the odds forever be in your favor.
1. Best Picture: 'Birdman'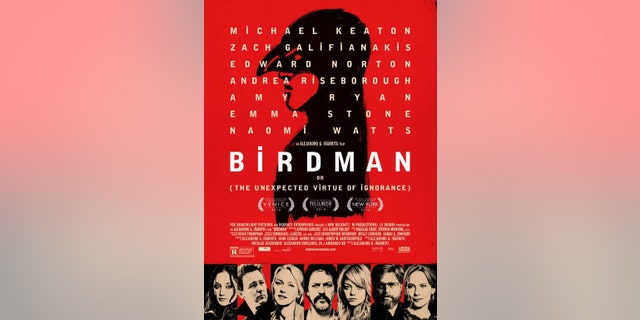 Nominated: "American Sniper," "Birdman," "Boyhood," "The Grand Budapest Hotel," "The Imitation Game," "Selma," "The Theory of Everything" and "Whiplash"
The coming-of-age film "Boyhood" was the early favorite, sweeping the critics' awards and grabbing the Golden Globe for Best Motion Picture Drama. Many observers proclaimed that it was a virtual lock for the Oscar. Then something unexpected happened. The show business satire "Birdman" began to win the major industry prizes, including top honors from the Producers Guild of America, Screen Actors Guild(SAG) and finally, the Directors Guild of America(DGA.) That trifecta almost always forecasts victory in the Best Picture Oscar race. I was never on the "Boyhood" bandwagon the way that other pundits were. Sure, it's a touching film and it's impressive that it was shot over 12 years. But it feels so small, lacking the gravitas that we typically associate with the Academy Award recipient. "Birdman" is also an unlikely Oscar champion. It's somewhat dark and VERY quirky. However, it has the show biz connection common to recent Best Pictures like "Argo," "The Artist" and "Shakespeare in Love." With nine nominations and wide support from the various Academy branches, expect "Birdman" to soar away with the night's biggest prize.
2. Best Director: Alejandro Gonzalez Inarritu for 'Birdman'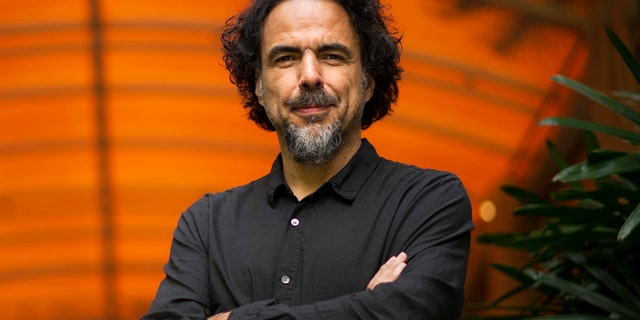 Nominated: Wes Anderson for "The Grand Budapest Hotel," Alejandro Gonzalez Inarritu for "Birdman," Richard Linklater for "Boyhood," Bennett Miller for "Foxcatcher" and Morton Tyldum for "The Imitation Game"
Linklater spent a dozen years making the acclaimed "Boyhood," which helped him win directing honors at the Golden Globe and British Academy Film Awards. But the DGA champ takes the Oscar almost 90% of the time, meaning that this is Inarritu's race to lose. He was previously nominated for 2006's "Babel," and might have won had he not been facing a long overdue Martin Scorsese for "The Departed." "Birdman" is considered a triumph for its fine acting, groundbreaking cinematography, and topnotch production values. If Inarritu prevails, he'll be the second Mexican director in a row to receive the Oscar, after Alfonso Cuaron won for "Gravity" last year. I should emphasize that this is possibly the toughest category to call. Still, most signs point to another egg in the "Birdman" nest.
3. Eddie Redmayne in 'The Theory of Everything'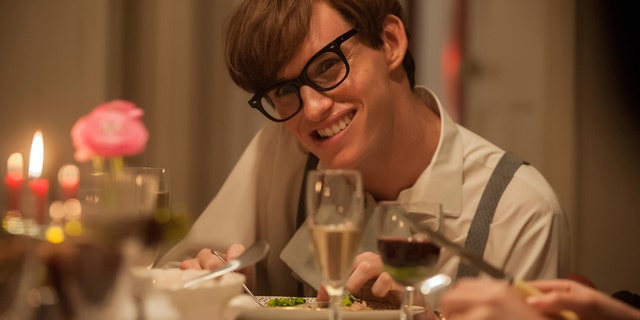 Nominated: Steve Carell in "Foxcatcher," Bradley Cooper in "American Sniper," Benedict Cumberbatch in "The Imitation Game," Michael Keaton in "Birdman" and Eddie Redmayne in "The Theory of Everything"
For much of the awards season, Keaton was considered the favorite for his flashy turn in "Birdman." Playing a onetime Hollywood star trying to redeem his artistic soul by tackling a daring role in a Broadway production, the part seemed to closely mirror the former "Batman" actor's own backstory. Keaton took the Golden Globe for Best Actor in a Motion Picture Comedy or Musical and wowed the audience with a heartfelt speech. But two weeks later, the big screen veteran lost the SAG trophy to relative newcomer Redmayne, for his portrayal of British physicist Stephen Hawking. Spending much of the film in a wheelchair and unable to speak, Redmayne's work has been compared to Daniel Day-Lewis's Oscar-winning turn in 1989's "My Left Foot." One could argue that while both Keaton and Redmayne are outstanding in their respective roles, it's Redmayne who had the bigger challenge. Further complicating the category is a wildcard Cooper, who earned his third consecutive nomination for the smash "American Sniper." He's won rave reviews for the way he captured the late Navy SEAL Chris Kyle. Some voters might feel that Cooper is finally due. All things considered, my theory is that Redmayne claims the Oscar this year – while Cooper gets rewarded in the future. (As long as he steers clear from "The Hangover Part 4.")
4. Best Actress: Julianne Moore in 'Still Alice'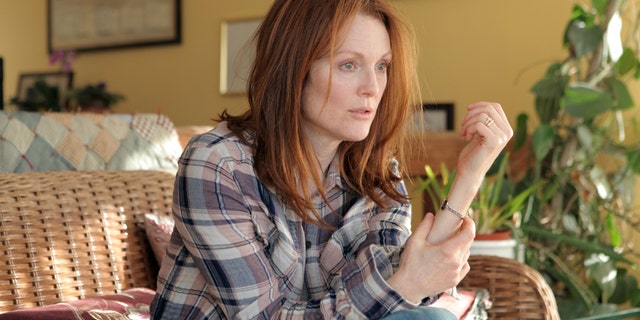 Nominated: Marion Cotillard in "Two Days, One Night," Felicity Jones in "The Theory of Everything," Julianne Moore in "Still Alice," Rosamund Pike in "Gone Girl" and Reese Witherspoon in "Wild"
It's hard to believe that Moore is still Oscar-less despite four previous nominations. The last time she competed 12 years ago, she was a double-nominee for Best Actress in "Far from Heaven" and Best Supporting Actress in "The Hours." She lost both. This year it's a different story. She was anointed the Academy Award frontrunner the moment the film found a distributor. As a 50-year-old woman diagnosed with early onset Alzheimer's disease, Moore is as brilliant as she's ever been. The two-time Emmy winner is also widely respected in the industry and considered seriously overdue for Academy recognition. In short, she can't lose. Expect Moore to receive a rousing standing ovation when her name is called. And expect to see her nominated again very soon.
5. Best Supporting Actor: J.K. Simmons in 'Whiplash'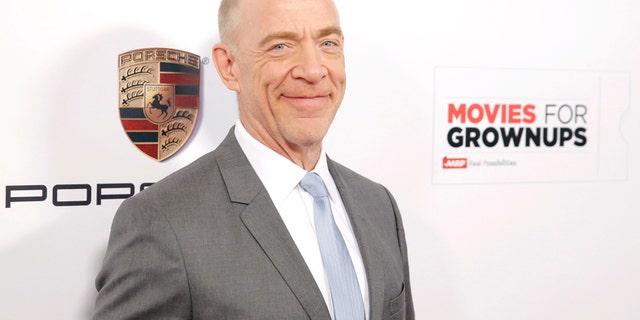 Nominated: Robert Duvall in "The Judge," Ethan Hawke in "Boyhood," Edward Norton in "Birdman," Mark Ruffalo in "Foxcatcher" and J.K. Simmons in "Whiplash"
Every once in a while there is a scene-stealing supporting performance that cleans up virtually every film prize ahead of the Academy Awards. Recent examples include Christoph Waltz in "Inglourious Basterds," Mo'Nique in "Precious" and Christopher Plummer in "Beginners." This year it's veteran actor J.K. Simmons as a sadistic music teacher in the indie sensation "Whiplash." It's easily the most dramatic and memorable performance of the Supporting Actor contenders. Audiences may recall Simmons's face from TVs "Law and Order" and "The Closer" and movie parts in "Spider-Man" and "Juno," but few probably know his name. Expect that to change when he marches onstage to accept a well-deserved Academy Award.
6. Best Supporting Actress: Patricia Arquette in 'Boyhood'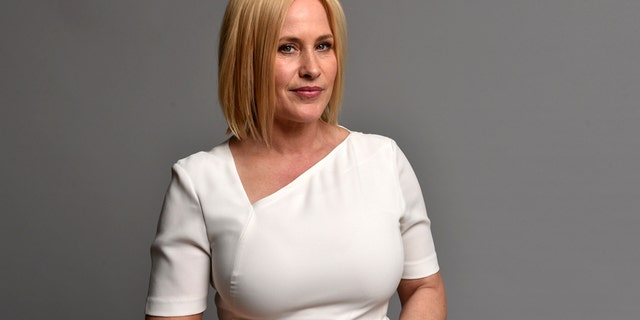 Nominated: Patricia Arquette in "Boyhood," Laura Dern in "Wild," Keira Knightley in "The Imitation Game," Emma Stone in "Birdman" and Meryl Streep in "Into the Woods"
"Boyhood" has six nominations, but this is the only place where I expect it to win. Arquette delivers a wonderfully honest and natural performance as a loving but struggling single mother. She's already been honored by the New York and Los Angeles Film Critics groups, as well as the Golden Globe and SAG voters. The Oscar announcement will almost seem like a formality, since everyone knows that it's her name inside the envelope. Streep celebrates her record 19th Oscar nod this year, for her over-the-top turn in "Into the Woods." Even she knows that she won't be going to up to the podium this time. It's Arquette – all the way.
7. Best Original Screenplay: 'The Grand Budapest Hotel'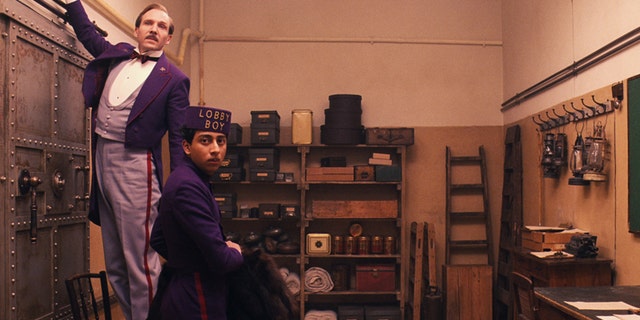 Nominated: "Birdman," "Boyhood," "Foxcatcher," "The Grand Budapest Hotel" and "Nightcrawler"
It's a tight race between "Birdman" and "Budapest" - with the latter probably having a slight edge. The Original Screenplay award generally goes to the film that is the most clever, creative and colorful. Take recent wins by "Little Miss Sunshine," "Juno," "Midnight in Paris" and last year's "Her." Acclaimed director Wes Anderson, the brainchild behind "Budapest," is expected to lose the helming contest. Awarding his screenplay will be a generous consolation prize. On a side note, watch for the film to also win Oscars for Production Design, Costume Design, Makeup and Hairstyling, and Original Score. That will make "Budapest" the most recognized film of the night. Not a bad score at all.
8. Best Adapted Screenplay: 'Whiplash'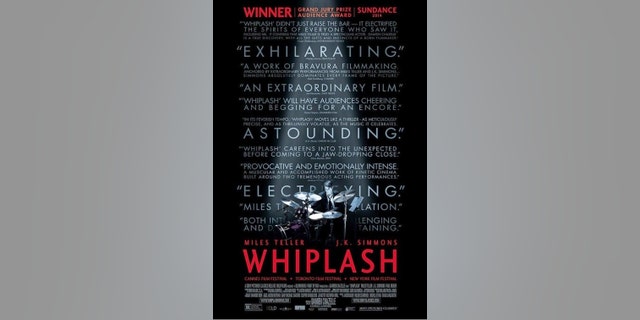 Nominated: "American Sniper," "The Imitation Game," "Inherent Vice," "The Theory of Everything" and "Whiplash"
Respected British wartime drama "The Imitation Game" has eight nominations. If voters want to reward it at least once, they'll need to vote for it here. However, I sense that there's little excitement for the film. After receiving numerous nominations in contests throughout the awards season, "Imitation" has continuously gone home empty-handed. In the Adapted Screenplay field, the movie might split votes with another British drama – "The Theory of Everything." That could allow for the popular "Whiplash" to squeak through. Academy members seem to have a real passion for the film, which they find both original and entertaining. "Whiplash" is also a good bet to steal the Oscar for Film Editing. Who knew that whiplash could be so popular?
9. Best Animated Feature: 'How to Train Your Dragon 2'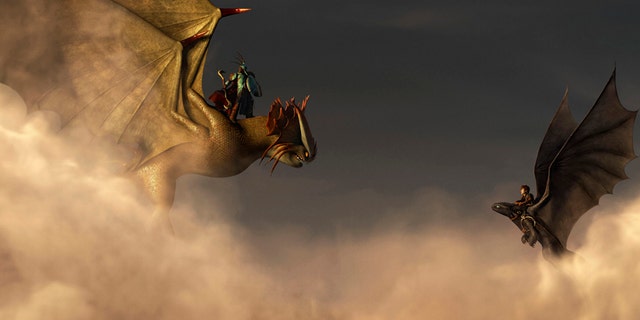 Nominated: "Big Hero Six," "The Boxtrolls," "How to Train Your Dragon 2," "Song of the Sea" and "The Tale of Princess Kaguya"
For most of 2014, the smart money was on "The Lego Movie" to win the Animated Feature Oscar. Children were charmed. Adults were entertained. And reviewers were raving. The film had to let go of its awards hopes when it was somehow snubbed in the Animated Feature category. That should allow for an easy victory for the equally acclaimed "How to Train Your Dragon 2." It was the big winner at the Annie Awards, which honors the best in animated achievement. It also upset "Lego" at the Golden Globes last month. "Big Hero 6" and "The Tale of Princess Kaguya" are wonderful and cannot be ruled out. But this is likely to be the year of the "Dragon."
10. Best Live Action Short Film: 'Boogaloo and Graham'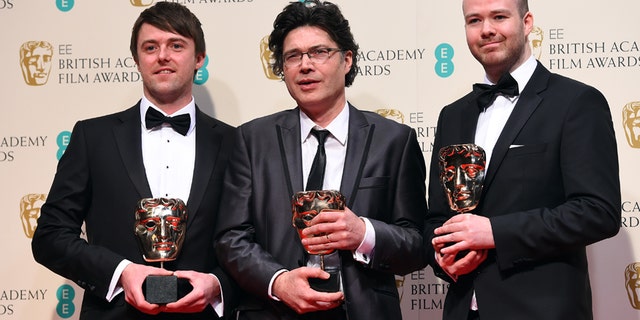 Nominated: "Aya," "Butter Lamp," "Boogaloo and Graham," "Parvaneh" and "The Phone Call"
Yes, this is a bonus category to help you really impress your Oscar-viewing mates. And yes, I did see all of these, too. Most pundits seem to be betting on "The Phone Call," in which previous Academy Award nominee Sally Hawkins responds to a desperate man while working at a helpline call center. Based on my experience judging this field over the years, "Boogaloo" is easily the strongest. Set in 1970's Belfast, it tells of two boys who receive a pair of baby chicks as a gift from their father. The film has both heart and humor, not to mention impressive acting and craftsmanship. Winning your Oscar pool could come down to taking "The Phone Call" or doing the "Boogaloo." I vote for "Boogaloo." (When it comes to the Oscars, I would never lie to you.)
11. Fox 411 Oscar predictions: Who will take home gold?